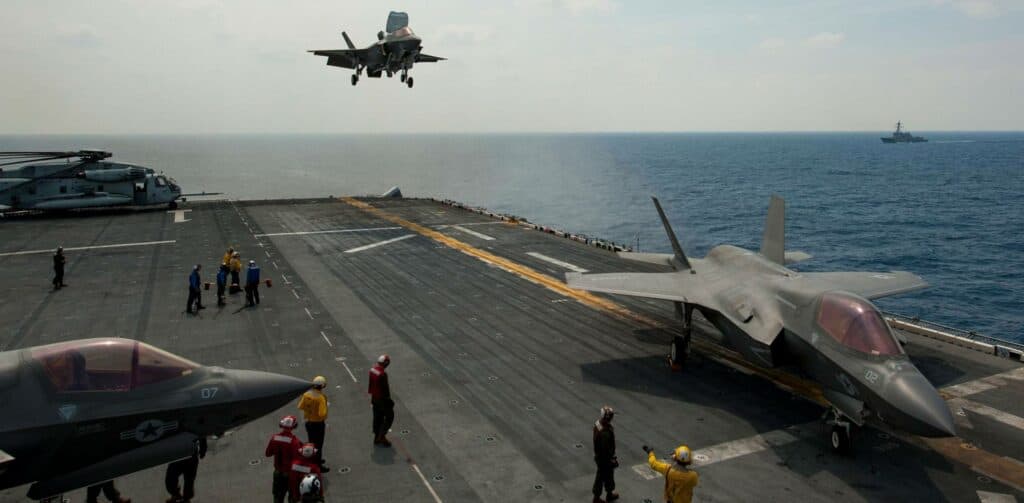 Still have dreams of taking off or landing on an aircraft carrier? It's not just the Navy that does that, Marine squadrons routinely deploy aboard aircraft carriers.
For the majority of things, the United States Marine Corps (USMC) flight school pipeline falls under the "Naval Aviator" umbrella and both Navy and Marine pilots train at the same bases and have the same syllabus. There are a few underlying differences between the two and we'll be sure to outline them below!
As a Marine, like the Navy you must be or become an Officer to be a pilot. You can receive a commission a few different ways either from the USNA, a NROTC detachment at an accredited University or through Officer Candidate School (OCS). The USMC OCS is different than the Navy. The Marine Corps OCS is a 10-week course at Marine Corps Base Quantico, VA with the goal to educate and train officer candidates in Marine Corps knowledge and skills within a controlled and challenging environment in order to evaluate and screen individuals for the leadership, moral, mental, and physical qualities required for commissioning as a Marine Corps officer.
Quick sidenote for those interested in commissioning as a Marine Corps Officer that are still in college: The Marines offer The Platoon Leaders Class (PLC) which is an undergraduate commissioning program that allows college students who are currently enrolled full time in any accredited college or university to pursue a commission in the Marine Corps without interrupting academic careers. All training sessions take place in Quantico, VA and there are two training options:
Two six-week summer training sessions for college freshman and sophomores
One ten-week training session for college juniors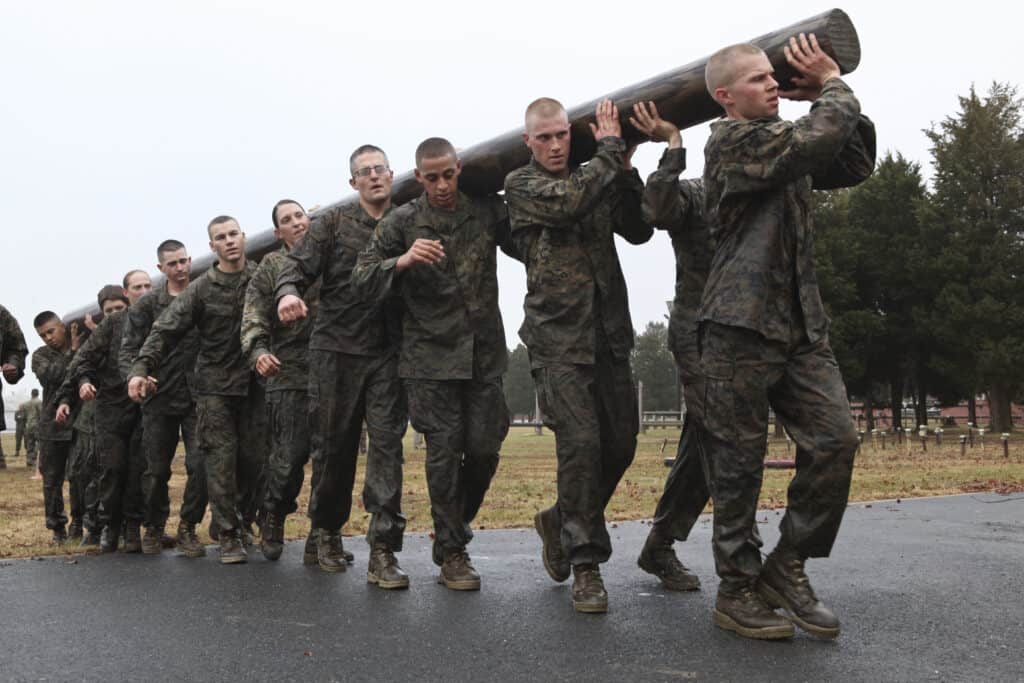 Following all Marine Corps Officers must attend a course called The Basic School (TBS). TBS is an underlying difference between the Marines and the Navy since pilots in the Navy do not have to attend TBS or anything similar. In the TBS 6-month course, Marine Officers are being trained to be competent and capable leaders our country can count on. From classroom settings to real life applications, TBS is where Marine Officers learn to effectively command and lead Marines for a common cause. The end state of TBS is to create, "provisional rifle platoon commanders.".
Following TBS, every Marine Corps pilot will attend the same pipeline as Navy Pilots. A few nuances between the Navy and Marine aviator pipeline are that the only available selections for follow on intermediate training include: Jets, MV-22s, Helos (tilt-rotor), and C-130's (the only prop pipeline choice). Another important aspect to note is that every Marine aviator that tracks Jets will fly a variant of F-35. The F-35B, aboard LHDs, or F-35C, aboard carriers. (sorry to those AV-8B Harrier lovers).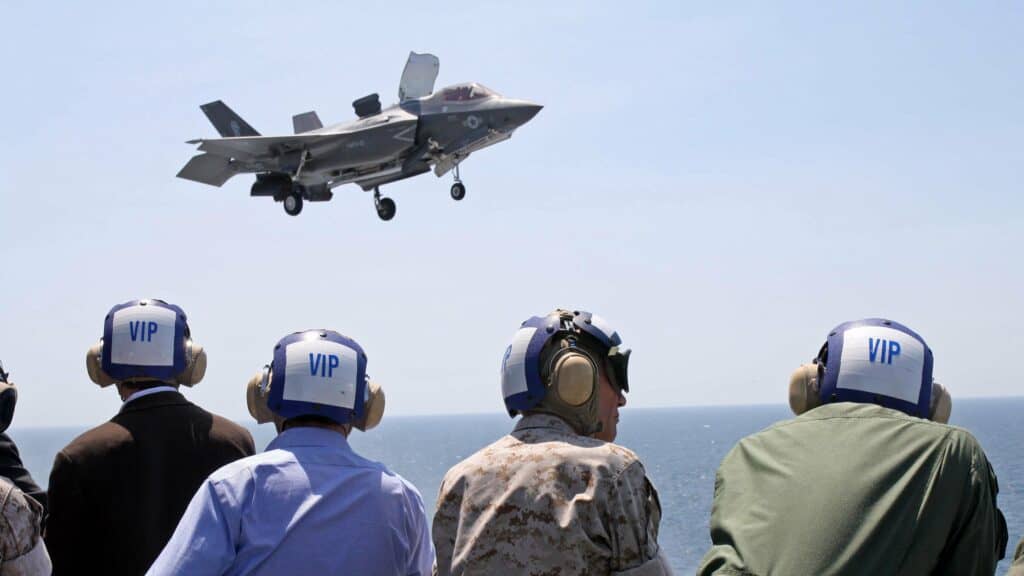 More on the F-35 missions and differences between the variants: The USMC F-35C supports the strategic fleet mission of the Navy. While the F-35B/ Light Attack Helicopters / MV-22 Ospreys will be supporting the Marine Expeditionary Units (MEU's) designed to be anywhere in the world in 72 hours and deliver a Battalion (approximately 1000 infantry Marines) into the fight.
One last big difference to highlight between becoming a Marine vs. Navy Pilot is life back at the fleet following pilot training. In its simplest form, Marine Pilots conduct missions to support other Marines with boots on the ground, while Navy Pilots tend to support strategic objectives and support the rest of the fleet. An example of this comparison would be comparing both branches and their rotor wing missions. The Marine helicopters train to support and deploy ordnance to support ground forces as their primary mission. The Navy helicopters train to surface ship warfare. One final note is that Marines will generally be collocated to their ground units in which they are supporting, while Navy units will commonly be across the coast at individual bases and come together for an air wing deployment.

Want to learn more about becoming a Naval Aviator for someone who's been there? Check out the rest of our articles regarding Naval Aviation HERE.