Hiring POC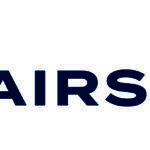 Website Airshare
Airshare is seeking pilots who are passionate about flying and looking for more than just a job. Be a part of a team that continuously redefines excellence, while delivering the highest class of private jet travel. We are in search of experienced pilots who deliver legendary service.
Why Airshare?
Flying for Airshare is being an integral part of unique team every day. From assisting with recruiting for the local college football team one day, to celebrating success together with the closing of a large business deal the next, to the day-to-day professional interactions with familiar faces in the cabin.
Pilots are only as capable as the equipment they operate. Airshares maintenance team is first class, delivering unparalleled service and meticulousness when looking after the fleet. As an Airshare pilot, you have supreme confidence in knowing that the aircraft we operate are safe and legal.
Life on the road at Airshare is not confined to a hotel shuttle and an FBO. Airshare provides rental cars on overnights to crewmembers and it is encouraged to explore and get to know a new or destinations you frequent.
 
The Fractional Phenom Second in Command will provide safe and efficient domestic and international transportation to our customers and represent the company in a professional manner.
Our Crewmembers have the flexibility to be home based within one hour of any Airshare market, including: Kansas City, Lincoln, Omaha, Buffalo, Dallas, Fort Worth, Houston, Austin, San Antonio, Tulsa, Oklahoma City, Wichita, Denver, St. Louis, and Chicago.
 
Qualifications
Qualified pilots will have a four-year degree with 900 total fixed wing hours and an actively instructing CFI OR a minimum of 1200 total fixed wing hours.
Additional qualifications include:
Commercial pilot certificate
First Class Medical certificate
Must be able to lift 50 lbs.
Must meet all currency requirements regarding instrument flight time and night landings
Must pass an instrument competency check in the category of aircraft flown.
Must be located within 1 hour of assigned base
 
We Provide
401(k) Plan: All full-time employees are eligible to participate in and contribute to the companys Traditional or Roth 401(k) plan, beginning on the first of the month following six months of service. The company will match $0.50 on the dollar up to 6% of the employees contribution. Employees are fully vested after three years.
12 days Paid Time Off Employees enjoy 12 days of paid vacation per year as well as seven paid holidays.
Health and Dental Insurance: All full-time regular employees are entitled to benefits under the Company's health and other company-sponsored insurance plans including health, dental, vision and life insurance.
FREE Medical HSA Plan Option for employees
Tuition Assistance: Educational assistance is offered to assist employees development and to prepare them for advancement opportunities within the company. Tuition reimbursement benefits are limited to $1,500 per employee per year for approved courses.
Access to Deadhead Flights: Employees have the opportunity to fly aboard aircraft during scheduled relocation flights for non-company (personal) purposes. Employees may request that their friends and family accompany them during these flights.
Apply using the link below:
https://www.paycomonline.net/v4/ats/web.php/jobs/ViewJobDetails?job=4429&clientkey=EFB6DEFFC727A2FC82DD4522CB84EA1D
Hiring POC: Vaughn Howig
Hiring POC Phone: +1 800-466-3538