Hiring POC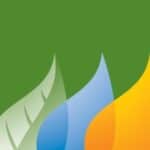 Website AVANGRID
Purpose
Serves as Pilot-in-Command
Responsible for the full control, safety, and efficient operation of the aircraft, as well as the conduct of the crew.
May perform other general department duties when not flying.
Responsibilities
Acts as pilot in command (PIC) of all flights for which the pilot has been scheduled.
Has the final authority in the operation of the aircraft. Responsible for the safety of all flights to which he/she is assigned.
Complies with schedules and other directives governing the aircraft's operation. Ensures compliance with all Federal, State, local, and foreign regulations, as well as the policies and procedures specified in the company operations manual.
Ensures that preflight inspections are performed. Prepares flight plans. Monitors relevant weather conditions. Makes decisions necessary to start, delay, or cancel flights and deviate the flight from planned route or destination when operating conditions dictate.
Ensures that the aircraft is clean and prepared for flight with all provisions on board for the safety and comfort of the passengers.
Skills/Abilities
Skills and Requirements
Excellent verbal and written communication skills.
Ability to deal effectively with people at all levels.
Able to work with little direction and handle multiple tasks.
Ability to fly a Beechcraft King Air 350i.
Experience/Training
Please provide FAA rated certificate.
Preferred Requirements
Airline Transport Pilot Certificate
BE-300 Type Rating
2000 hours total flying time
500 hours pilot in command time
500 hours turboprop time
1st Class Medical
Current US passport
Restricted Radiotelephone Operator Permit
Competencies
Be a role model
Be agile
Collaborate and Share
Develop Self & Others
Empower to grow
Focus to achieve results
Technical Skills
Our Selection Process
Mobility Information
Please note that any applicant who is not a citizen of the country of the vacancy will be subject to compliance with the applicable immigration requirements to legally work in that country
Avangrid employees may be assigned a system emergency role and in the event of a system emergency, may be required to work outside of their regular schedule/job duties. This is applicable to employees that will work in Connecticut, Maine, Massachusetts, and New York within AVANGRD Network and Corporate functions. This does not include those that will work for Avangrid Renewables
Hiring POC: Felix Morck