Hiring POC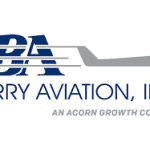 Website Berry Aviation
Job Description:
Purpose:
This role shall serve as EMB-120Pilot in Command (PIC) on Berry Aviation on-demand cargo flights requiring two pilot crewmembers. Captains are directly responsible for the Second in Command assigned to the flight on which they serve.
 
Total Compensation:
$120,000 – $190,000 / year
 
Responsibilities:
Operate the aircraft in accordance with company procedures
Monitor and assist in loading of cargo to ensure cargo and support equipment is airworthy and secured in accordance with company policies and procedures
Prepare Weight and Balance paperwork in accordance with company procedures
Receive local weather and ATC clearance to prepare the cockpit in accordance with standard operating procedures
Remain on call during assigned period and must have the ability to arrive at the assigned aircraft within 30 minutes
Must successfully complete all company initial and recurrent training and testing as directed by the training department
Other duties as assigned
Job Requirements:
Qualifications:
Required:
FAA Commercial Pilot with Multi Engine Instrument privileges
1500 Hours Total Flight Time in Airplanes
500 Hours Multi Engine Flight Time in Airplanes
Current US Passport with at least 6 months remaining at all times during employment period
Current FAA First Class Medical
Must hold or be able to obtain a current and valid FCC Restricted Radiotelephone Operator Permit (RR)
Must be authorized to work in the United States
Strong interpersonal, written, and verbal communication skills
Relocation to within 30 minutes of domicile is required
Ability to travel away from domicile for long periods of time
Full COVID-19 vaccination is required
High School Diploma
Preferred:
FAA Multi Engine Airline Transport Pilot Certificate
3000 Hours Total Flight Time in Airplanes
1000 Hours Multi Engine in Airplanes
Undergraduate Degree
Physical or Environmental Requirements:
Ability to work in confined spaces
Ability to manipulate, push, pull, and lift heavy objects in excess of 150 lbs.
Must be able to reach and stretch across objects and twist within confined spaces
Ability to work in extreme temperatures, including cold and heat
Ability to work in altitudes higher than sea level
Berry Aviation, Inc. is firmly committed to fairness and equality in the workplace. We value and recognize the unique backgrounds, skills, and perspectives of all employees. It is the policy of Berry Aviation Inc. to provide equal employment opportunities to all employees and applicants without discrimination or harassment because of race, color, religion, sex, age, marital status, sexual orientation, gender identity, national origin, creed, or citizenship status, disability, veteran status, or any other classification protected by applicable discrimination laws. Berry Aviation, Inc. will comply fully with all applicable federal, state, or local fair employment laws that forbid discrimination or harassment on the basis of other protected characteristics. All new employees will be required to verify employment eligibility in accordance with the Immigration Reform and Control Act. Berry Aviation, Inc. participates in E-Verify.
 
All new employees will be required to verify employment eligibility in accordance with the Immigration Reform and Control Act. Berry Aviation participates in E-Verify.
 
For additional information:
Click here to view the EEO is the Law Poster: https://www.eeoc.gov/sites/default/files/migrated_files/employers/eeoc_self_print_poster.pdf to view
Click here to view the EEO is the Law Poster supplement: https://www.dol.gov/sites/dolgov/files/ofccp/regs/compliance/posters/pdf/OFCCP_EEO_Supplement_Final_JRF_QA_508c.pdfA_508c.pdf
Hiring POC Phone: +1 800-229-2379