Hiring POC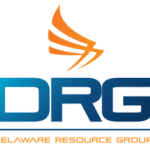 Website Delaware Resource Group
JOB DESCRIPTION
Contract Instructor Pilots (CIPs) report to the Lead Instructor. They will be fully qualified to meet the applicable requirements and will instruct academics and also in aircrew training devices. CIPs will be the focal point for technical content of applicable courseware for courseware development and revisions. Their in-depth knowledge of Joint Technical Data (JTD), service publications, and aircraft systems will allow them to provide accurate and consistent lesson content across a broad spectrum of training materials. Their understanding of syllabus flow and lesson content will help streamline training delivered to formal course students.
Contract Instructor Pilots will:
Conduct quality academic instruction that covers applicable formal course syllabi and instruction guide requirements,
Conduct quality aircrew training device instruction, accomplish applicable syllabus and mission guide requirements, and adhere to published wing standards
Maintain weapons system expertise
Prepare classrooms or briefing rooms for instruction before the scheduled lesson or aircrew training device mission
Clean-up classrooms or briefing rooms, returning them to the pre-class or pre-mission condition
Evaluate and record student academic training, aircrew training device performance, and verbally debrief all errors committed,
Conduct remedial student academic or aircrew training device instruction when required.
Coordinate recommended corrective action and remedial training with the Lead Instructor and active duty supervisors
Conduct student academic evaluations IAW applicable syllabi and correct to 100% by reviewing incorrect responses with students,
Monitor courseware currency in applicable academic and trainer areas of responsibility and submit recommended revisions to the Lead Instructor
Support lesson plan and mission guide revision efforts
Support aircrew training device scenario design and programming efforts when directed by the Lead Instructor
Review test analysis and critique summaries to identify instruction and testing that requires revision and make recommended revisions
Coordinate lesson revision inputs with the Lead Instructor, other CIPs, and Courseware subcontractors, if required
Review monthly/quarterly flying literature, safety reports and Service publications for updated information to be incorporated into training materials
Participate in Safety Investigation Board (SIB), Accident Investigation Board (AIB), and Flying Evaluation Board (FEB) proceedings as directed by the Training Operations Manager
Perform related additional duties as assigned by the Site Director or applicable manager
Meet suspense dates for applicable new lessons and lesson revisions
Be available for student assistance, questions, and "sandbag" missions when not scheduled for formal academic instruction, aircrew training device instruction, or courseware development and revisions.
Provide Special Weapons and Tactics Training (SWATT) when scheduled (if required)
Conduct Instrument Refresher Course instruction (if qualified and required)
 
SECURITY CLEARANCE REQUIREMENTS
This position is located at a facility that will require special access clearance
Must have an active secret clearance with a completed investigation within the last 6 years.
Must be able to attain and maintain F-35 Special Access Program (SAP) access
Candidates must have a final/transferable DoD Secret security clearance
Must be a US citizen
 
EDUCATION AND EXPERIENCE
Bachelor's degree from an accredited college in a related discipline, or equivalent experience/combined education, with 14 years or more of professional experience; or 12 years of professional experience with a related Master's degree
 
 
 
BASIC QUALIFICATIONS
Candidate must meet the following basic requirements:
Must have a minimum of 1,500 hours experience in fourth and/or fifth generation fighter aircraft as a pilot (F-22, F-18, F-16, F-15, A-10)
Must have experience as a Military Instructor Pilot (IP) and multi-ship flight lead in tactical fighter aircraft.
Must be willing to support flexible work hours to align with customer operational schedule.
Position may require candidate to participate in deployed operations to support customer requirements.
Strong, proven verbal communications skills
Proven successful experience with instructional products and services, evaluating pilot training and leading pilot students
Basic MS Office suite skills
 
DESIRED SKILLS
Experience with F-35 program highly desired
Past experience with F-35 pilot training curriculum
F-35 system knowledge
F-35 Full Mission Simulator experience
Familiarity with the F-35 ALIS program
Prior experience in delivering Military Pilot Academic and Simulator Training in fourth and/or fifth generation tactical fighter aircraft
Experience with advanced sensor systems such as NVS, LANTIRN, Helmet Mounted Cuing, and the latest weapons inventory.
Graduate of formal military Academic Instructor Course (AIC).
Formal Training Unit (FTU) or Fleet Replacement Squadron (FRS) Instructor Pilot experience
Fighter Weapons Instructor Course (FWIC)
Top Gun: Weapons Tactics Instructor (WTI) graduate.
Standardization/Evaluation Flight Examiner (SEFE); NATOPS Evaluator experience
Experience with training management systems (TMS), learning management systems (LMS), and electronic grade books.
 
This contractor and subcontractor shall abide by the requirements of 41 CFR 60-1.4(a), 60-300.5(a) and 60-741.5(a). These regulations prohibit discrimination against qualified individuals based on their status as protected veterans or individuals with disabilities and prohibit discrimination against all individuals based on their race, color, religion, sex, sexual orientation, gender identity, or national origin. Moreover, these regulations require that covered prime contractors and subcontractors take affirmative action to employ and advance in employment individuals without regard to race, color, religion, sex, national origin, sexual orientation, gender identity, protected veteran status or disability.
Hiring POC: Diane Coker
Hiring POC Phone: +014057217776