Hiring POC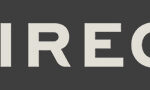 Website Direct2
Job Description:
Pay:
$500/day * 180 days a year = $90,000
+ daily rate for flights outside of regular schedule
Schedule:
Base pay of 14 days pay per month (flexible: 180 days a year availability)
Home-based
Benefits:
Flexible schedule
Home-based (Must live within a 2-hour callout from KBDN)
Company aircraft availability for ATP check ride
Casual work attire
Company aircraft availability at operational cost
Minimal time spent overnighting on the road
Being part of a dynamic, talented, growing operation
Type of Flying:
Single pilot IFR Part 135 & 91. We fly throughout the beautiful Pacific Northwest and often into Canada and California. The DA62 reaches small airstrips such as those on San Juan Island to access hard-to-reach getaways and holds its own at big international airports to help connect flights across the globe. We help businesses reach outposts in a single day across the region. We deliver top-notch travel, creating a customer base that comes back wanting more. This is an intimate customer service position with the opportunity to build relationships with people.
Vibe:
Join our tribe of professional aviators who like to work hard, have fun, and deliver incredible travel experiences to our customers. There is plenty of room for self-expression, accompanied by the support of a high-quality flight operations team. We provide a fun, challenging environment with opportunities to learn and progress in an ever-growing company. We pride ourselves in being a team who loves aviation and wants to keep the fun in the flying. Please send a current aviation resume to toby@direct2.aero
Job Requirements:
A commercial certificate with multi-engine and instrument rating
1200 Hours Total Time
500 Hours Cross Country
100 Hours Night
75 Hours of Instrument time (≥50 actual)
ATP certificate preferred but not required
Hiring POC: Toby