Part 91: Hawker 900XP (SIC)
Hiring POC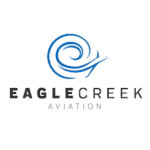 Website Eagle Creek Aviation
Job Description:
Job Summary
Maintain proficiency and competence as a required crewmember on the aircraft to which assigned and assisting in the execution of assigned duties to provide safe and comfortable air transportation; ensuring that all flights are conducted in accordance with established company policies and the Federal Aviation Regulations.
The Company
Expect it all at Jet Access and our family of companies that provide premier private air travel,
charter, aircraft management, sales, maintenance, flight training, airport operation and
management.
Our Jet Access family members are the heart of our core values, the center of everything we do and the foundation of our success. As a growing enterprise we are committed to providing you the tools and resources for a long and meaningful career with us.
• Expect a safe, positive, fast paced, and growth-oriented environment.
• Expect a culture focused on the wellbeing and happiness of our Team Members and
their families.
• Expect to work with a diverse and talented group of aviation professionals.
• Expect your voice to be heard.
• Expect to matter.
Your future success is our priority – Expect it all.
We offer
A generous benefit package, competitive wages, paid vacation and holidays, excellent training programs, and discounted flight training. This is a tight-knit family with a collaborative and social environment. Leadership is compassionate, and transparent, and believes in empowering employees to achieve, not only for the business, but also their own personal success
You would be responsible for
Conducts aircraft operations and related job assignments in accordance with policies established in the Flight Operations Manual and Company Manuals.
Ensures compliance with flight/duty-time limitations and rest periods in accordance with established policies.
Assists the Captain, as requested, in the performance of flight-related assignments.
Fosters and maintains outstanding Jet Access Aviation, LLC/Client business relations through friendly and efficient response to their travel needs.
Perform other duties as assigned.
Technical Requirements
1000 Hours Total Flying Time
500 Hours Pilot-In-Command (PIC) Total Time
Commercial Multi/IFR
2nd Class Medical
Minimum Qualifications, Skills, and Requirements
Maintain current 2nd class medical renewed every twelve (12) months. 1st class Medical strongly preferred.
Must have completed initial or recurrent training phases in the preceding 12 months.
ATP Certification preferred
Working knowledge of all Federal Aviation Regulations applicable to FAR Part 135, and Part 91.
Thorough knowledge of FAA, ICAO, & other international flight operations regulations.
Strong organizational skills & advanced multi-tasking abilities.
Strong interpersonal, verbal/written and presentation skills are necessary to perform job at the expected level.
Computer skills necessary to operate word processing, email and web-based and/or mobile device applications.
Must possess a passionate attention to detail and the ability to work in a team atmosphere.
Present a well-groomed appearance at all times.
Valid state driver's license
Must successfully pass background check and drug test.
Ability to read and respond to E-Mail communications. 
Jet Access Group and affiliated companies are an Equal Opportunity Employer committed to diversity and inclusion in our workplace. Employment decisions are based solely on the qualifications and merit of the individual candidate and needs of the business, without discrimination on the basis of race, religion, color, sex, gender identity, sexual orientation, age, non-disqualifying physical or mental disability, national origin, veteran status or any other basis covered by appropriate law.
Hiring POC Phone: +1 317-293-6935