Hiring POC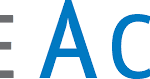 Website FliteAccess
Job Description:
FliteAccess LLC is seeking a qualified individual to serve as captain (PIC) on a Citation Bravo. The aircraft will be flown primarily under Part 135. Candidates must reside or be willing to relocate to a 2hr callout from KSDF. This is not a commuting position.
Competitive salary.
Job Requirements:
·Preferably: 3000 hours total flight time, 1000 hours of multi-engine PIC, in type.
·ATP Certificate or ATP-CPT completed.
·1st Class FAA Medical.
·10 years free of any documented flight violations, mishaps, or incidents. 
·Pass background and security checks.
·Will be subject to pre-employment and random drug testing.
Hiring POC: Mark
Hiring POC Phone: +1 502-977-5207