Helicopter Utility Pilot – UH-60, UH-1H, AW119
Hiring POC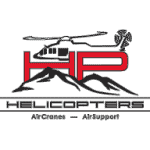 Website High Performance Helicopters
Job Description:
 
Are you looking for your next, last job? We are currently looking for our next pilot capable of providing high-quality, safe, and reliable aerial crane and support services.  High Performance Helicopters has been in business since 2005.  We have an impeccable safety record with zero accidents or workplace injuries.  What sets High Performance Helicopters apart from the competition is our commitment to safety and customer service.  Our core values are based around our customers and team members.  Flexibility, adaptability, and communication are important strengths that allow H.P.H. to maintain a positive, safe, and enjoyable work environment.
 
Our objective is to add a qualified (UH-60, UH-1H, AW119) helicopter pilot who possesses professional safety standards and an attention to detail that matches our high-level standards.  We have been successful in lifting more than 100 million pounds of external loads, and we look forward to our next 100 million.  We offer a competitive starting (base) salary plus (hourly) flight and on-site (daily) bonuses.  Are you tired of being treated as a number.  Are you looking for your last job with a high-quality, career-developing, smaller (family-owned) company?  If so, please call us to discuss your final career move.
Job Requirements:
Commercial F.A.A. Rotorcraft Pilot license and a valid U.S. Passport.
A minimum of 250 (P.I.C./S.I.C.) utility helicopter flight hours, including precision V/R and fire-fighting experience.
1500 total time, 250 hours minimum (long-line) vertical reference flight time.
A positive attitude toward employees, supervisors, customers, and vendors.
Personal flexibility regarding schedules and task assignments, especially with customers and projects, is essential to a successful career at H.P.H.
Organizational skills, maintaining a clean work area, timely completion of paperwork, communication skills, and an ability to follow-through on all tasks.
Valuable (common-sense) respectful character traits such as honesty and reliability, with a commitment to safety, sensitivity for customer privacy, and confidentiality regarding proprietary information.
The ability to remain proficient in the UH-60, UH-1H, and/or AW-119 helicopters.
Piloting single and multi-engine air crafts offshore in variable conditions.
U.S.F.S. Helicopter Pilot Qualification card, firefighting awareness and familiarity, and Flight Safety training (or equivalent) are all preferred.
Travel: Variable
Hiring POC Phone: +1 888-447-4354