Hiring POC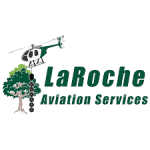 Website LaRoche Aviation Services
Job Description:
The Aerial Saw Pilot will be responsible for complying with all company, state, and federal aviation regulations in order to safely and efficiently operate an aircraft to support the operations of the company. They will use a large aerial saw flown by a helicopter to trim trees in remote locations when they overgrow power lines, pipelines, or other infrastructure. The Pilot will also provide training to company helicopter pilots on the safe and efficient conduct of aerial saw and VRLL operations. They will operate the aircraft in a safe and efficient manner with emphasis on compliance with FAA Regulations, appropriate aircraft flight manuals, and according to company policies.
Job Requirements:
Current Commercial Helicopter Rating
Minimum 2000 hours commercial helicopter
Preferred 1000 hours specific aerial saw experience
Preferred 300 hours MD 500
Class 2 Medical required
Strong commitment to safety is required!
Must be a legal US Citizen and eligible to work in the United States. Will have to complete I-9 form.
Hiring POC Phone: +1 740-671-9488