Hiring POC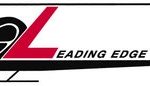 Website Leading Edge Aviation
Job Description:
Leading Edge Aviation LLC is looking for a fire/utility pilot to join our organization.  Are you a carded long-line pilot looking to get into a medium?  Want to relocate to the Pacific Northwest? The position will be flying a UH-1 helicopter during the 2022 fire season.  Lots of future flying opportunities in this company for the right individual with the right experience.  Travel required throughout the season when on fire assignment and during project work.  All travel paid by company.  Previous experience on fire contracts preferred.  Competitive pay and benefits.  
Job Requirements:
Qualifications/Licenses
Commercial rotorcraft helicopter certificate
Current medical (class 2 or class 1)
Current driver license with clean driving record
Required Skills/Experience
1500 hours RW PIC.
100 hours of RW PIC time in the last 12-months. 
200 hours mountain flying experience
Current or previous interagency carding for fire
Vertical Reference skills 150′
Preferred Skills/Experience
50 hrs in Bell Medium Helicopters
Astar experience 
 
 
If you have experience doing agricultural operations please note that as well.  
Hiring POC: Jim Pope
Hiring POC Phone: +1 509-758-3000