Hiring POC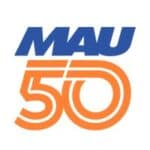 Website MAU Workforce Solutions
About the job
MAU Workforce Solutions is currently seeking candidates for a full-time co-Pilot for the company aircraft.
King Air B200/part 91
BUSINESS OVERVIEW
MAU exists to make lives better. The company works every day to provide incredible quality processes to its manufacturing clients and world class, white glove service to its technology clients. MAU's clients and employees spread from Charleston, South Carolina, to Salt Lake City, Utah and across the country. As the business continues to grow, the pilot plays an important part in allowing MAU family members to provide quality processes and white glove service anywhere in the country, while also making employee's lives better with easier travel.
SUMMARY
As part of the company's greater purpose, the Pilot's role is to be responsible for ensuring the safety and transfer of all passengers, crew and the aircraft AND CARGO. The Pilot will be responsible for reviewing, maintaining, and updating the maintenance status of MAU's aircraft as well as completing all necessary paperwork for all trips.
The pilot will report to the Chief Pilot. Additionally, the Pilot will act as PIC of the aircraft, as necessary.
The aircraft is flown approximately 250 hours per year. The travel is primarily East Coast flights with some travel throughout the country. Most flights are day trips, out and back. The pilot will average 3 flights per week and approximately 1 overnight trip per month. Occasionally the Pilot will do a 4 – 5 day overnight trip.
Moreover, MAU supports the development of its employees. The Pilot will have the opportunity to both earn ratings and partner with other area private aviation programs, gaining additional hours and experience.
LOCATION: Aircraft: Augusta, GA. KAGS – Augusta Regional Airport at Bush Field.
The ideal candidate lives, or will live, in or near the Central Savannah River Area, which includes Augusta, Georgia, Aiken, South Carolina and their surrounding areas.
BENEFITS:
· Compensation
o Competitive pay
o Signing bonus based on experience
o Relocation bonus based on experience
· Benefits
o Healthcare
o Employee Assistance Program (EAP)
o Care Partners Program
o Paid Holidays and Vacation
o 401K match after 12 months of service
· Available Training and Experience
o Company paid annual training in the B200
o Opportunity to earn ratings on CJ1, CJ2, and/or King Air 350
o Access to area private aviation programs, providing additional hours, experience and pay
PREFERRED EXPERIENCE:
· FAA, FW, Multi Engine Land, Commercial certification
· ATP license
· Current 2nd class medical
· Total time: 1500 hours preferred, particularly C90/B200 hours
· No FAA violations
RESPONSIBILITIES:
· Conduct flights in a safe and efficient manner
· Review, maintain, and update the maintenance status of the aircraft
· Conduct a proper pre-flight inspection in accordance with the approved Aircraft Flight Manual
· Run a complete check of weather and facilities along the route to be flown and airports to be used, including alternate airports
· Ensure the flight is conducted in accordance with the policies and procedures of MAU, aviation, and all applicable Federal Aviation Regulations
· Ensure the safety, and transfer of all passengers, aircraft and crew, to include cancelling flights when conditions may be unsafe
· Accurate completion of all trip paperwork in accordance with current procedures
· Show a sense of humor
Disclaimer: This job description is not designed to be a complete list of all duties, responsibilities, and safety requirements of the Pilot job.
MAU is an Equal Opportunity Employer
Hiring POC: Virgil Flink