Hiring POC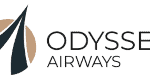 Website Odyssey Airways
Job Description:
Established and Growing 91/135 Aircraft Management Company
Odyssey Airways LLC. Located in Tampa Florida at KTPA SheltAir Aviation is searching for an individual who is safety and customer-service oriented Captain our 2009 Cessna Grand Caravan (G1000-equipped) and Daher TBM 850 (G1000-equipped) aircraft. Flights will be conducted under Part 91 (owner flights) or Part 135 (charter flights.) Flights may be conducted single-pilot owner flights or as a crew with a trained and qualified SIC for chartered flights.
Odyssey Airways, (www.flyodysseyair.com) was established in 2006 as a corporate flight department. Since then, Odyssey has developed into a full Part 135 certified charter operation and aircraft management company. Currently managing and operating 5 aircraft on the certificate with many more exciting opportunities likely in the near future.
Odyssey Airways LLC offers:
Competitive salaried position with yearly increase reviews and bonus opportunities;
Benefits available include, Health, Dental, Vision insurance;
FAA Medicals paid by company when due;
NO FLOATING FLEET – low number of overnights and multi-day trips;
Above standard hotel rooms when on overnights;
Company Credit Card for trip incidentals;
Variable monthly scheduled posted prior to each month with 10 scheduled days off. (4 days chosen by pilot) off included;
Caring leaders – team and family attitude;
MODERN, CURRENT, AND WELL-MAINTAINED AIRCRAFT (ie modern avionics, recent refurb, etc.)
Come and explore a career in beautiful Tampa, Florida!
Job Requirements:
FAA Airline Transport Pilot (ATP) Certificate or Commercial Certificate
Total Time – 1500 hours or more (2,000+ hours preferred)
Turbine Experience
Caravan and/or TBM experience preferred
Part 135 experience preferred
Minimum Qualifications:
Professional demeaner and customer service skills are required when on duty and representing Odyssey Airways
Live within reasonable drive time (< 90 minutes) to KTPA
Safety, comfort, convenience, and productivity minded attitude
CRM and team skills required, mentorship capable
Minimum of 1 year commitment after successfully completing initial training
Current 1st or 2nd Class medical
Current Passport
FCC Radio Telephone License
Pass an FAA required Drug Test, PRIA review, and background check for airport security ID
Previous Part 135 experience preferred
Hiring POC Phone: +1 813-207-5002