CH-47F, LUH-72, and HH-60M Pilots
Hiring POC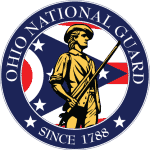 Ohio Army National Guard
The Ohio Army National Guard (OHARNG) is currently boarding Initial Entry Rotary-Wing (IERW) applicants and accepting Current Rated Military Aviators for Aviation service in Ohio. We are home to a UH-60M Black Hawk Battalion and possess several subordinate flying and maintenance units including a CH-47F Chinook Company, LUH-72 Lakota Detachment, HH-60M Black Hawk Medevac Detachment, and a C-26E Metroliner Fixed-Wing Detachment. Ohio is open to recruiting current Rated Aviators from all military branches including Fixed & Rotary Wing pilots.
For IERW Applicants, the following requirements:
US Citizen
High School Graduate or GED
ASVAB GT Score of 110 or greater (non-required for ROTC Cadets)
Meet Army Physical and Height Weight Requirements
Be able to pass a Class 1A Flight Duty Medical Examination
Between the ages of 18 – 32 (Must be selected for Flight training before 33 years old)
Eligible for a Secret Security Clearance
Passing score of 40 on the Selection Instrument for Flight Training (SIFT) Exam
Must currently be serving in the military or be prior-service. Not currently accepting civilian applications.
Applicant must be a member of the Ohio Army National Guard, Interstate Transfer (IST) to the Ohio Army National Guard, or live within a reasonable driving distance to participate in flight operations on a weekly basis.
Aircraft Locations:
AASF #1 Akron-Canton, OH (CH-47F, LUH-72, HH-60M)
AASF #2 Columbus, OH (UH-60M, C-26E)
Positions Available: Ohio is boarding both Warrant Officer and Commissioned (O-Grade) Officers for Rotary Wing positions in all units. Fixed Wing positions are currently filled internally.
How to Apply:
Applicants can reach out to 1LT Lucas Abed for any questions and receipt of the packet instructions. Upon completing the packet that you receive, you will be scheduled for an Aviator Selection Board (which occurs generally quarterly). If Selected, you will begin the journey to becoming an Army Aviator with the Ohio Army National Guard!
IERW Applicants should be prepared to provide:
Application Form (received from OH AV) and Resume (Our Template)
Letters of Recommendation from Command/Senior NCO
SIFT Results (Contact OH AV for guidance on how to test)
Physical Fitness records
Enlisted or Officer Record Brief
Civilian Education
Military Training Certificates
Flight Logs
Any Additional Letters of Recommendation (Recommend at least 1 from a Military Aviator)
Rated Aviators should be prepared to provide:
Statement on Suspensions/Accidents (DA Form 4187) and Resume (Our Template)
Aviation Incentive Pay Orders
Award of (Service) Aeronautical Designation
Officer Record Brief (or Service Equivalent)
Medical "Up-Slip" (DD Form 2992)
DA Form 759 or Service Equivalent Summary
DA Form 7122-R Crewmember Training, NATOPS, or Service Equivalent
Last 3 Officer Evaluation Reports or FITREPs
Military Training Certificates
Point of Contact: 1LT Lucas Abed, State Army Aviation Office – JFHQ OH
Office: 614-336-7068 or lucas.b.abed.mil@army.mil
Hiring POC: 1LT Lucas Abed
Hiring POC Phone: +1 614-336-7068