Air Ambulance Pilot SPIFR EC145
Hiring POC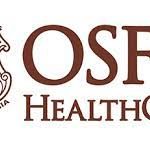 Website OSF HealthCare
Job Description:
**Sign on Bonus Eligible, internal Mission Partners not eligible**
1 year- $7,500
Pilot Housing Available!
Starting pay for this position is $86,028.80 annually; base pay offered may increase based on experience, skills and internal equity.
POSITION SUMMARY:
This position is responsible for the operation of helicopter. Maintains all standard procedures outlined in applicable FAA regulations and division policies. Responsible for determining flight routes, speed, and takeoff and landing times to fulfill scheduling requirements. Conducts flights in the safest manner possible.
Job Requirements:
REQUIRED QUALIFICATIONS
Meets and maintains qualifications of FAA Commercial Rotorcraft and FAA Instrument Rotorcraft Pilot.
Maintain maximum weight of 230 pounds.
Experience
2000 Hours Total time
1800 Hours Helicopter PIC
100 Hours Helicopter Night Unaided
75 Hours Instrument / Hood (50 helicopter in flight)
500 Hours Cross Country
500 Hours Turbine Helicopter
Licensure/Certifications
FAA Commercial Rotorcraft
FAA Instrument Rotorcraft Current
FAA Second Class Medical
Other skills/knowledge
Demonstrates effective team work between all divisions of Aviation to ensure excellence in care to population served.
Organizational skills necessary to coordinate services with co-workers, and other departments.
Communication skills necessary to respond to stressful situations in a calm and rational manner 
 
PREFERRED QUALIFICATIONS:
Associates degree Experience
2000 Hours Helicopter PIC
EC-145 Experience
NVG Experience
Previous Civilian EMS Experience
Previous SPIFR Experience
Helicopter Multi-engine Experience
 
EOE/Minorities/Females/Vet/Disabled Job seekers will be afforded equal opportunity regardless of their race, ethnicity, veteran status or disability status.
Salary Range: $86,028.80-$99,320.00
Travel: Occasional
Hiring POC Phone: +1 800-421-5700