Hiring POC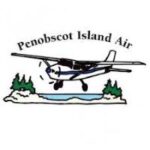 Website Penobscot Island Air
Job Description:
JOIN OUR TEAM!
Penobscot Island Air is looking for qualified pilots to fly the islands this summer season of 2023 in our Cessna 206s and 207s. Pilots fly to the islands in Penobscot Bay as well as charter flights in and out of state. Several of our destination strips are short and remote. A typical day averages 12 hours duty time and several hours flight time on a routine summer day. Pilots load and unload any freight or baggage for their flights and are responsible for duties that support the flights such as fueling and paperwork.
Check us out at http://penobscotislandair.net
Job Requirements:
Commercial Pilot with instrument Ratings
500 hour total flight time
100 hours cross country
25 hours night cross country
High Performance Endorsement
Experience with 206 or 207, remote strips and short field work a plus. Pilots would be expected to work 3 to 4 days a week, paid per diem. Pilot housing provided walking distance from the airport. Potential for full time year-round employment!
Please email resume and introduction letter to Scott@penobscotislandair.net
Hiring POC: Scott Story
Hiring POC Phone: +1 207-596-7500