Hiring POC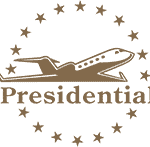 Website Presidential Aviation
Job Description:
Presidential Aviation is recruiting a professional, experienced, and motivated full-time Part 135 Citation V SIC to join our team based out of Fort Lauderdale, Florida (KFXE).
For selected candidates, offer of employment is contingent upon the successful completion of FAA- mandated PRIA records requests, criminal background checks including fingerprinting, and drug testing requirements. Upon employment, you will be required to sign a confidentiality agreement and will be 
subject to a credit check.
Job Requirements:
Minimum Flight Experience:
• 1000 hours total time
• 500 hours PIC
Certificates & Education:
• ATP or ATP written taken within the previous two years (NO commercial certificate)
• Current and qualified as a pilot within the last 12 months
• Current first class medical certificate
• High School diploma or equivalent
Additional Requirements:
• No accidents, incidents, or FAA sanctions within the previous five years
• Must be younger than 66 years of age due to ICAO requirements for international Part 135 flights
• At least one year previous Part 135 experience (preferred)
• Must be safety oriented
• Must have strong customer service skills
• Must be detail oriented
• Must be a team player
Hiring POC: Natasha Banko
Hiring POC Phone: +1 954-489-7195