Hiring POC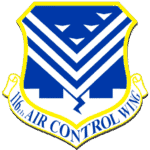 Website The 116th Air Control Wing
The 116th Air Control Wing will be holding a line officer commissioning board during May UTA for those seeking a commission as a Combat Systems Officer (CSO). Please utilize the attachment for guidance on your officer packages.
Our 116 ACW Base and Education office's next AFOQT testing will be conducted on 6 February and 3 April. 
AFOQT Testing:  
Robins AFB Education Office: 78fss.fsde.testingservices@us.af.mil or (478)327-3884, Option 4 to inquire about their schedule.
Dobbins ARB, Moody AFB and Maxwell AFB are other options.   
**AFOQT test must be taken and results in your application to be considered**
Dates/Timeline:
10 April 2023: Package Submittal deadline
May 2023 : Board Interviews