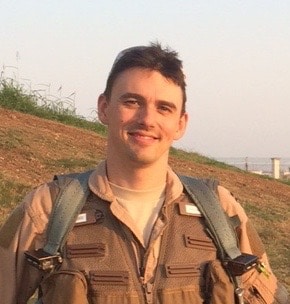 Greg "Smack" Balzhiser
Coach / Writer
---
Greg graduated from the US Air Force Academy in 2006.  He completed UPT at Laughlin AFB, TX, followed by the F-16 B-Course at Luke AFB, AZ.  He spent the next 10 years flying F-16s all over the world with assignments in Korea, Japan, and Italy.  During his time flying the Viper, Greg deployed three times to southwest Asia, amassing over 700 combat hours in Syria, Iraq, and Afghanistan.  After 10 years on Active Duty, Greg opted to Palace Chase into the Reserves and continues to fly F-16s as a full-time Reservist.  Originally an ART, he recently transitioned to an AGR.
Greg's extensive F-16 experience, Reserve transition, and multiple Reserve jobs bring a unique perspective to BogiDope's consulting resources.
Contact Greg at greg@bogidope.com.