Best Airline Application and Interview Prep Services for 2020

Whether you're a young aviator on the Ultimate Military Pilot Career Path, or you're an experienced military pilot finally making that transition from Active Duty, learning how to apply for an airline job is a critical skill for most BogiDope fans. I've written here about the amazing pay at the major airlines. The Quality of Life in those jobs is even better.
With such fantastic career potential, it's definitely worth investing a little time and money in some preparation for your airline applications and interviews. At BogiDope, we get to see the difference that application review and interview prep make in the lives of current/future military aviators every day.
In his fantastic book about how to become an airline pilot, Cockpit2Cockpit, author Marc Himelhoch makes the excellent point that finding a flying job is a full-time job. If you're going to invest that much attention and care into your airline applications, you want to make sure that you're getting your money's worth. The airline industry's application process has prompted the formation of many companies that provide application and interview prep or consulting services. We're going to take a look at a few of those today in hopes of helping you find the one that fits you the best.
Table of Contents
Disclaimer: I'm going to avoid playing favorites as much as possible in this process. For the sake of transparency though, I'll say that I know owners and employees at some of these companies. Some of them are also sponsors of The Pilot Network, where I also do some writing. I'll try to identify those circumstances as appropriate to help you make sure you get at least a grain of salt with the associated sips from your BogiDope margarita.
Perspective on Prices
As with the consulting services we offer here at BogiDope for military aviation interview and application prep, the prices for the services that we're discussing today aren't cheap. In fact, if you aren't already an airline pilot, you will spit some of your margarita across the room when you first see these figures. I know because that's exactly how I reacted when I saw them, back when I was in your shoes. Let's discuss for a moment why they're so high.
First off, you're going to make a crazy amount of money during your pilot career, and hopefully have a lot of fun in the process. (If you want specifics, I go into great detail in my book, Pilot Math Treasure Bath. You can download the spreadsheets I used here.) Although it seems like a lot to pay a few hundred dollars for application or interview preparation services, your return on investment will be significant. Would you pay $500 to earn $5,000,000+? The ROI for a full airline career is on that level! Why not maximize the quality of your preparation to land a job like this?
Keeping in mind how much money airline pilots make, realize that many of the people who founded and work for these companies are airline pilots themselves. Whatever they're charging, they would be far better off, from a purely financial standpoint, just picking up an extra airline trip than spending hours digging through your application or practicing "Tell me about a time…" questions with you. These companies were started because the founders were passionate about helping people in a specific way.  However, even though they might be passionate about helping, these are still businesses. 
The airline prep services we're looking at today have an impressive depth of knowledge. Some do a little bit of everything while others are laser-focused on one part of the application process.  They've watched the industry for years. They know exactly what applications have received interview invites and which ones haven't. They get feedback on the interview process from their customers on a weekly basis. If you want someone who can truly help you focus your application on the things you need to do to get noticed and help you prepare to ace your interview, then you want an organization with the depth of experience you can get here. That depth comes with a price, but I believe it's worth it.
And with that, let's take a look at some of your options:
Ace Interview Prep
I have a friend (now flying for Southwest) who used a couple of the services we're looking at here today. He felt that they all did a good, professional job. However, as he approached the day of his interview at his #1 airline, he wasn't feeling confident. Although he'd gotten individual attention from the other interview prep providers, he felt like he needed a little more advice specific to him. He called Ace Interview Prep, and believes that made all the difference.
Ace is a 1-woman operation, run by Vicki Ross. (Ace is her dog.) Vicki flew with Southwest from 1992 until 2012, and was on their interview team for 17 years! It's tough to imagine a better interview prep resource than a person who gave so many interviews.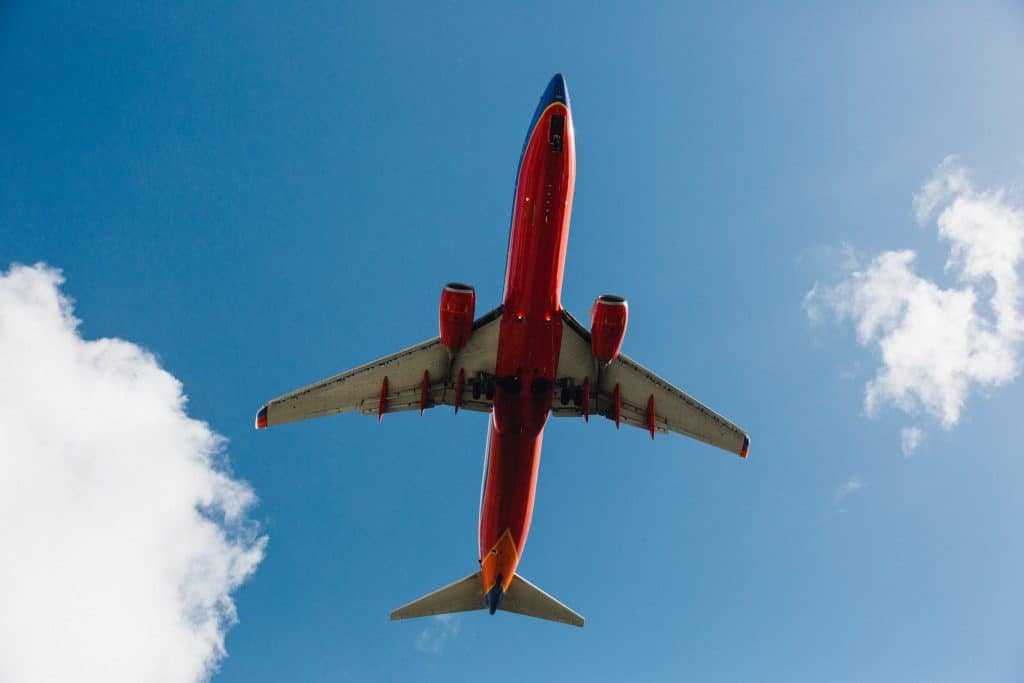 Vicki charges $95/hour for truly one-on-one consultations. She can meet on the phone, or in person if you happen to be in Phoenix. She also does application and resume review, and has access to simulators for prep if you're applying to a company that still has a simulator task as part of the interview.
She's heard (or asked) every interview question you could think of, and had several unique ones that helped my friend prepare. He felt that her individual attention and concern for his overall success were the best he's seen.
Ace would be an obvious choice for someone applying to Southwest, but she's not limited there. She's helped pilots applying to airlines all over the world, from regionals to majors. I feel like Vicki would be a great resource for anyone with a unique situation, or anyone who wants truly individualized attention.
Career Takeoff
Next up is Career Takeoff, founded by a woman who is a legend among Southwest pilots: Rebekah Krone. They provide prep for technical exams, job fair attendance, job interviews, and application/resume/cover letter creation and editing. They offer their products a la carte with prices ranging from $175 for resume creating/editing to $799 for customized interview prep.
They're flexible and can do prep on the phone, via video chat, or in person. If you're headed to a SWA interview, their keystone event is a mock interview the night before the real thing.
If you look at Rebekah's LinkedIn profile, you'll note that she was the Senior Employment Team Lead at Southwest Airlines for more than 9 years. She left that position to found a company that provides Human Resource consulting services to a wide variety of companies and individuals. One of the groups that they love to help is aspiring airline pilots.
In my mind Career Takeoff, like Ace Interview Prep, is a fantastic resource for pilots who want to fly at Southwest Airlines. It's tough to do much better than to work with someone who ran all of Southwest's hiring for nine years!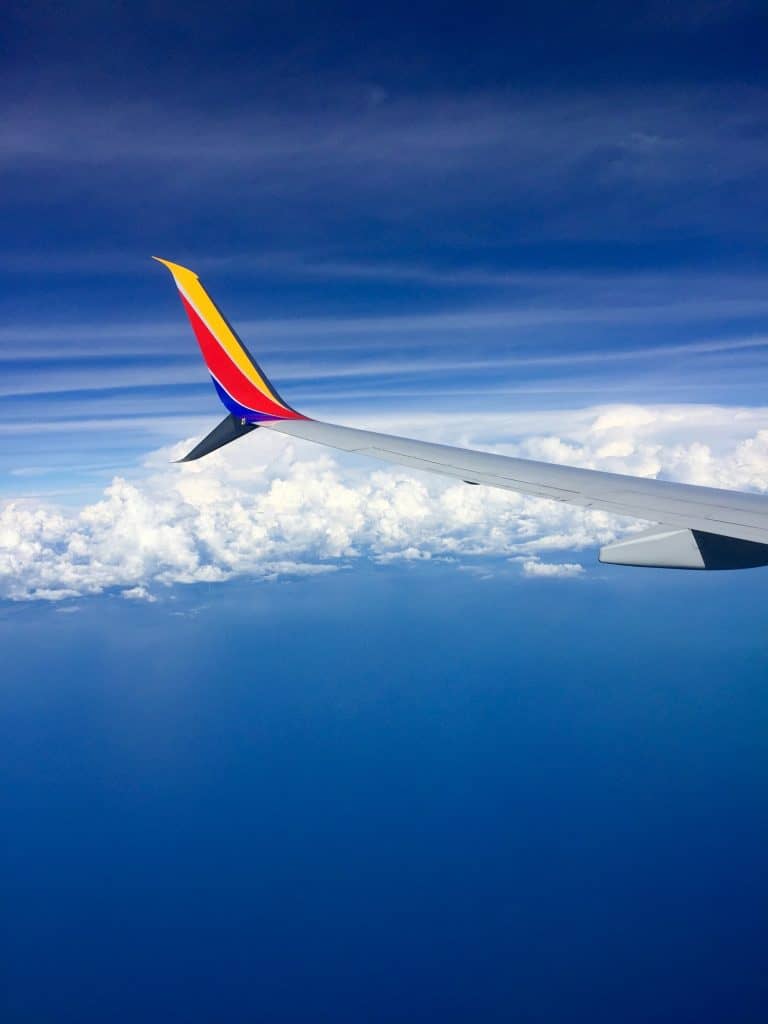 Don't think that Career Takeoff is a Southwest-only resource though. They also help pilots applying to American, United, Delta, and FedEx. One of my old Air Force buddies, Adam "Shakes" Travis, works as a Career Takeoff facilitator as his side-hustle when he's not flying for the 161 ARW with past BogiDope interviewee, Flint. Shakes is a fantastic human being who goes out of his way to help his fellow pilots. One of the reasons I wouldn't hesitate to hire Career Takeoff is because their facilitators are people like him.
Centerline Interview Consulting
I'll admit I don't know anyone at Centerline Interview Consulting. I know of them because their name is commonplace any time I find myself in a group of pilots discussing airline interview prep. I have spoken to several happy customers who recommend them.
Centerline offers application and resume review ($349 and $149, respectively, or $475 for both), as well as interview prep (starting around $549). The fee for application review covers all of your applications for all airlines. Their model is very one-on-one. They'll exchange versions of your app electronically and/or call you to discuss the app in person. One customer I spoke to said he went through four iterations of reviews and a similar process for a resume and cover letter.
Centerline's interview prep is equally personal. It's just you and them on the phone going over the specifics for your airline. (If you happen to be in Chicago, they also mention that they're happy to do prep in person.) Their prep is generally focused on preparing for a single interview.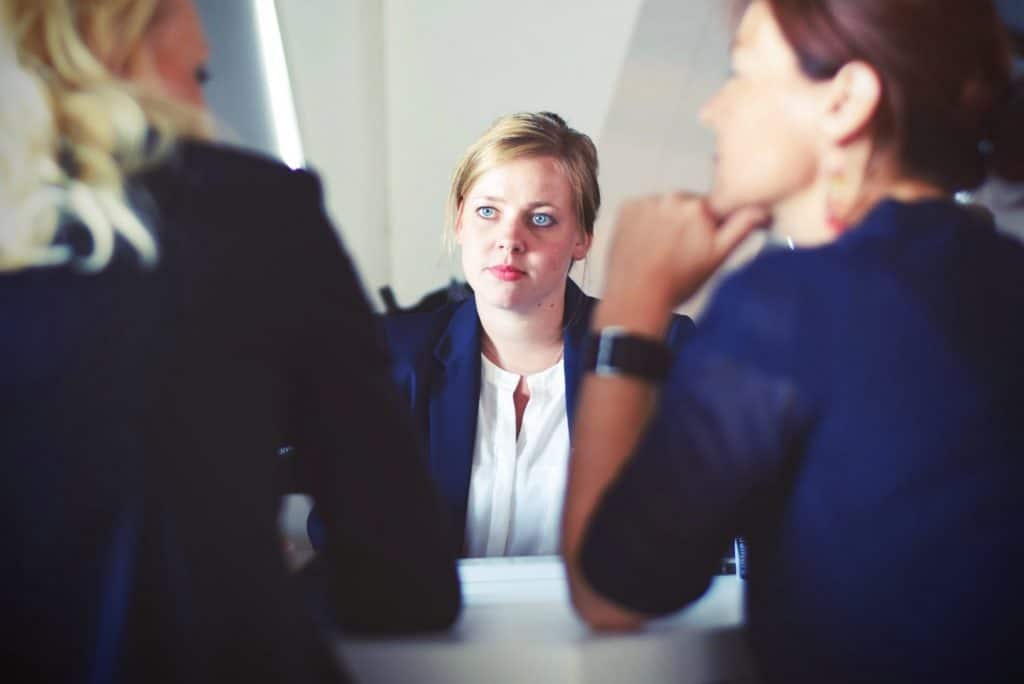 They offer additional prep for a second interview for $149. They also offer a "Valet Service Membership" that includes just about every service they offer, for as many airlines as you apply to, for $999. That seems like a lot of money at first glance, but if you're going to use all of their services anyway, it's a steep discount. I spoke to one customer who went with this option and was very happy that he did.
Checked and Set
I'll say right off that Checked and Set is a long-time sponsor of The Pilot Network. The founder is named Charlie Venema, and he's the kind of airline pilot I look forward to spending a few days on the road with. He's very knowledgeable about all kinds of professional aviation. He's done flying I still aspire to do in my career, he's done flying that I'm glad I never had to do, and he excels at telling stories about all of it. The weekend I met Charlie at TPNx 2018, I found myself alternating between laughing uncontrollably and soaking up priceless wisdom at the Hyatt Regency Orlando Airport lobby bar until about 2 am. They're happy to help pilots from any background, but they are particularly proud of the number of military aviators they've helped transition to civilian flying. They have an entire page dedicated to showing what that looks like: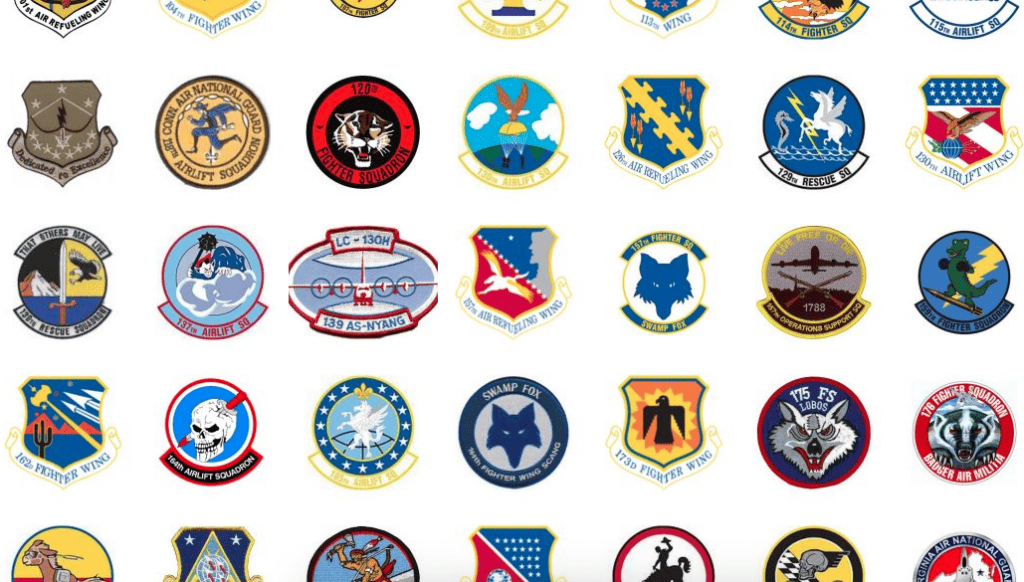 Checked and Set doesn't offer interview prep services. They focus on doing one thing very well: application and resume review for Delta, United, American, FedEx, and Southwest. (Their app review runs $395, and resume review goes for $179.) This review happens as a one-on-one event using a common screen share platform called GoToMeeting. You send them your application and give them some time to go over it. Then, you arrange a phone call where they go over corrections in great detail. You can purchase additional time with them if the one call isn't enough. However, you can save money by taking a piece of advice I've heard Charlie give pilots in person:
If you're going to hire any company (not just his) to review an application or resume, don't send them your first draft! Most of these companies are happy to go through a couple of iterations of review after you've made initial corrections. However, none of them have an unlimited amount of time to work with just you.
If your application is riddled with spelling, grammar, and formatting errors, a service like Checked and Set has to spend part of your precious time with them going over that little stuff. Frankly, that's a waste of everyone's time and your money. Charlie and his team have all kinds of graduate-level strategies for taking your resume and application from forgettable to compelling. If you want to focus your limited time with them on the good stuff, you have to take care of the little stuff on your own.
Have a friend or family member go over your documents first. It doesn't take any special knowledge of the aviation industry to identify the fact that you wrote "Avenue" in one part of your application, but abbreviated it as "Ave." in another part. This may sound stupid, but the airlines look at that stuff! Anyone with an eye for detail and a basic command of English spelling and grammar can catch these kinds of mistakes. Ask someone (or several people) to help you find and fix all that stuff before you start spending big bucks on an application review service.
Emerald Coast Interview Consulting
Emerald Coast Interview Consulting was founded by Aaron Hagan, a former Air Force pilot who now flies as a senior Captain at a major airline. His name is well-known in our industry and commands immediate respect, because he's helped thousands of pilots get their dream jobs. Emerald Coast is also a sponsor of The Pilot Network, and I used some of their services to prepare for my airline interview.
Emerald Coast offers application reviews, CRM exercise training, 10 hours of audio and video interview prep "academics", and seminars where customers practice for the big day. Those can be in-person group seminars, online group seminars, or online one-on-one coaching. I never got to attend one of their seminars, but they are the best part of what ECIC does. Most, if not all of their seminar facilitators are former customers who got their dream jobs and want to make sure other people get the same great experience they had.
These facilitators travel all over the world and do many seminars every year. ECIC seems unique in that they prefer to do seminars in a group setting. They feel that this helps in two ways: First, having several extra spectators helps inoculate you against stage fright when answering interview questions.  Second, their customers report that watching and evaluating others' performances can help improve your own skills. Unlike many services that limit the time they'll spend with you, buying ECIC's main interview prep package ($495) includes access to unlimited in-person seminars and online prep seminars and coaching.
ECIC co-hosted a TPN Hangar Fly event with me in Tampa last year, and I got to meet ECIC's Chief of Operations, JerriLynn Patriquin. Aaron hired her when he realized that he had too many customers and facilitators to properly manage himself. Not only has JerriLynn masterfully ensured that every ECIC customer gets the care they need, she's helped expand and improve what the company offers.
I asked JerriLynn for one piece of advice she'd give to a pilot applying for an airline job and without even pausing she said: "Do interview prep before you need it!"
ECIC frequently has pilots who call up and say, "I just got invited to an interview at Airline X. It's next week. I need to start my interview prep." JerriLynn does what she can for these pilots, but they're not going to get the most out of ECIC's services. Although Emerald Coast holds a lot of in-person seminars, they have to plan them in advance and make sure that there will be enough pilots in attendance to make it worthwhile. If a pilot calls on short notice, there may not be an opportunity to attend an in-person event, and that's a shame! They'll still do a one-on-one seminar with you online, but they really want you to be able to attend in person because the experience is more realistic.
JerriLynn said this is the biggest reason they offer their customers unlimited seminar attendance. They recommend you go through their full course before you even start submitting airline applications. Do their 10 hours of academics, practice on your own, and attend an in-person seminar. Then, weeks or even months later, submit your applications. When you get invited for an interview, you can attend another seminar (or two, or three…) to brush up on everything for that specific situation.
ECIC has helped enough pilots that they know specific strategies and considerations for each individual airline, and they'd prefer to have you attend one seminar for each company to focus your prep on what that specific company is looking for. Even if you can't make it to an extra in-person event, their online interview prep is a lot more effective if you've already attended at least one event in person.
Although I'd known of Aaron Hagan for years, I only just met him at TPNx this year. He gave a presentation so fantastic that we could have billed him as the keynote speaker for the whole event. You might have expected him to spend the whole time on a spammy advertisement for his company, but he didn't. Instead, he spent the better part of an hour showering the group with the wisdom of a long and successful pilot career.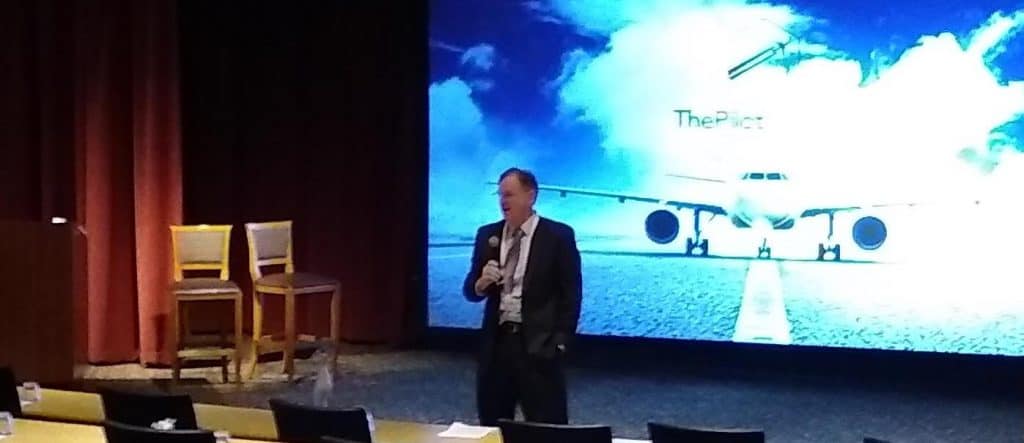 I got to eat dinner with Aaron that night. He's in the market for an airplane and I'd flown one of the types he's considering, so we talked GA for a long time. Although he has an immensely successful business and he's a Captain at an airline we'd all love to work for, he's a very gracious person and an aviator at heart. He seems almost surprised at how well his company has done over the years. I have no doubt that his main reason for continuing to deal with the burden of running his business is that he wants you and me to enjoy successful careers. If I were back in the position of applying for an airline job, I wouldn't hesitate to use ECIC's services again.
Ready Set Takeoff
I don't personally know anyone from Ready Set Takeoff (frequently RST for short). However, I've spoken to many pilots who worked with them and are now flying at the airline of their choice. What better endorsement could you want?
When you sign up for RST, you get access to the members-only section of their website. It has banks of questions from HR interview panels, ride reports from recent interviewees, flashcards for technical exam prep, cognitive exam prep exercises, and practice tests. Most of the RST customers I've spoken to go with this company because they specialize in prep for the technical exams at Delta and FedEx, and the cognitive exam at Delta. They offer webinars disseminating updated information and a lot of info for individual HR panel interview prep. However, they don't do group seminars or individual coaching for the HR panel interview.
Aside from technical and cognitive exam prep, RST's strengths lie in their culture of immediate and ongoing feedback about the interview process from their customers. RST regularly updates their study materials based on that feedback. This culture continues in a series of Facebook groups that RST has set up, one for each specific airline they cover. (Here's the list.) I peruse some of these groups from time to time and see a lot of good information. Once you pass your interview, you'll want to know how long people have been waiting lately to start indoc, and how long they have to wait between indoc and sim training. The RST Facebook groups are a great place to get that info.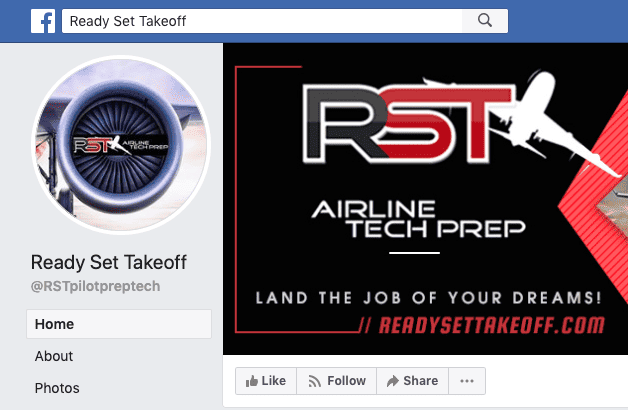 RST also does application review. You exchange edits over email, and can speak on the phone with a reviewer to go over questions or trouble areas.
Rumor has it that RST got in a bit of hot water a few years ago because one airline deemed their technical exam prep materials to be a little too good. I can see the company's point, but as an aspiring pilot, this is a selling point to me. Although I usually just recommend people prepare for these exams by studying Everything Explained for the Professional Pilot and Aerodynamics for Naval Aviators, I think RST's focused prep materials could potentially be a big help for someone who lacks experience or confidence in this area.
Summary
We've covered several good options here for airline application and interview prep services. The prices aren't cheap, but when you consider the value of the services you're buying and the potential return on your investment, I believe they're worth every penny. That said, I do not recommend spending a fortune buying the same services from multiple companies.
If you need resume and/or application review, have a friend or an old English teacher scour them first. Then, hire one of these services to do a professional, knowledgeable, pilot-centric review. If you need interview prep, hire one company. Form a relationship with them so that they understand your particular situation and can focus on the preparation you need. If you interview at a second airline, use the same interview prep company for some "top-off" interview prep.
He's a chart summarizing services offered by each of these companies. I considered listing prices, but decided not to. Overall, I feel like the prices are all in the same ballpark. If you're going to invest serious money in interview prep for this multi-million dollar career, it's worth paying for the one(s) that best meet your needs.
| | | | | | | |
| --- | --- | --- | --- | --- | --- | --- |
| Company | HR Panel Interview Practice | Technical Test | Cognitive Test | Application | Resume | Other |
| Ace | X | | | X | X | Simulator |
| Career Takeoff | X | X | | X | X | Job fair |
| Centerline | X | | | X | X | Job fair |
| Checked and Set | | | | X | X | |
| Emerald Coast | X | | | (via Checked and Set) | (via Checked and Set) | Unlimited seminars |
| RST | | X | X | X | X | Webinars, Facebook groups |
You'll notice from this chart that few companies focus on prep for the technical exam or cognitive interview. I've already mentioned a couple books that are good for technical exam prep, and I just used a free month trial at Lumosity to prepare for the cognitive test at Delta. Although I'm told that RST has great resources for these topics, you shouldn't feel like you have to spend a lot of extra money for their services if you go with a different company for your other needs.
In trying not to play favorites, I'll say that I honestly believe any of these services can help you reach your aviation goals. Career Takeoff and Ace Interview Prep both specialize in Southwest, but that doesn't mean you should avoid them if SWA isn't at the top of your list. By the same token, don't ignore these other companies if Southwest is your #1. Take a look at what each one offers, talk to friends who have gone through this process before you, and think about the areas in which you need the most help and preparation.
If you don't have your ATP yet, I will recommend a package deal that can save you a significant amount of money while giving you access to the products from several excellent companies. When we looked at some of the professional pilot training programs that include ATP CTP training, we mentioned another TPN sponsor: Mil2ATP. They offer an all-inclusive Mil-to-Airlines course with impressive benefits. For less money than you're likely to spend just getting an ATP anywhere else, the Mil-to-Airlines course includes:
ATP Certification Training Program (ATP-CTP)

ATP Flight Training and Practical

Written Test Prep Software,

Sheppard Air

Written Test

Airline Application Review,

Checkedandset

Pilot Interview Prep,

Emerald Coast Interview Consulting

Transition Gouge,

Cockpit2Cockpit

Military-to-Airlines Networking Forum,

The Pilot Network
If you add up the costs of each individual item in this list, you'll see that the $8,250 price tag is an absolute steal.
If I was definitely planning to go to a regional airline, I wouldn't pay out-of-pocket for an ATP CTP course. Any regional airline worth working at will cover that cost for you. Instead, I'd consider what specific services I need and what type of training I prefer. Would it help you to practice in a group setting, or are you confident enough in your stage presence to train one-on-one? Do you have one dream airline in mind, or are you casting a wide net and expecting multiple interviews? The answers to these questions will help you decide if any of the companies we've looked at today are right for you.
Whichever one you choose, we wish you the best of luck with your airline applications and interviews. We hope to see you at a layover hotel soon. When we do, drinks are on us!
Image Credits:
This post's feature image was taken by Leio McLaren (@leiomclaren) and posted on Unsplash.
The shot of the SWA 737's belly is a photo by Kyle Glenn on Unsplash.
The photo of women interviewing was taken by Tim Gouw on Unsplash.
The shot of the SWA wingtip against cumulus clouds is by Stephanie Klepacki on Unsplash.
The patches showing past Checked and Set customers are just a small section from this page: https://checkedandset.net/military-pilots/.
The picture of RST's Facebook page is a screen shot.