How to Get into the Air Force Academy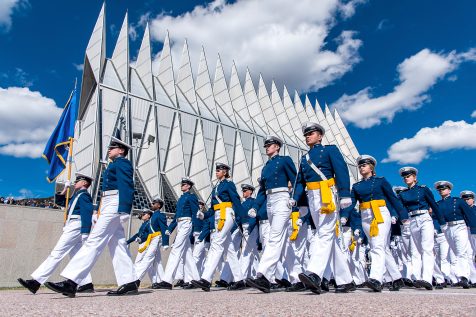 Few career paths can match the prestige and honor that come with being a military officer. For many achievement-oriented individuals, the chance to attend one of the elite U.S. Service Academies is a life-defining opportunity. Of course, harnessing such an opportunity requires an unwavering sense of responsibility, commitment, and dedication.
This is perhaps most true of the Air Force Academy, which provides more pilot slots (UPT slots) than the USAF Reserves/ANG or the ROTC. If becoming an aviator and serving one's country is something you or your child has always dreamed of, this can be a one-way ticket to an incredibly satisfying career. But make no mistake, the route to that career is highly competitive.
Cadets are expected to make a 10-year active duty commitment and must demonstrate a wide range of academic, fitness, and extracurricular achievements.  Remember, the AFA only accepts 1,200 new cadets each year. Only the most committed individuals will be selected from tens of thousands of applications.
At BogiDope, our team includes many current and retired Air Force personnel – all of whom have committed themselves to helping prospective cadets earn that highly-sought-after nomination. If you are intent on becoming an Air Force Officer, this article will give you all of the information you need regarding the application and admissions process for the Air Force Academy. From personal essays and achievements to physical requirements and more, we'll leave no stone unturned in preparing you for your new military career.
If you're interested in what life is like once you've been accepted and are attending the Academy, including academy flight opportunities, click here.
Why Apply to the Air Force Academy?
The AFA is so much more than just a military academy. Cadets receive a world-class education in some of the most advanced technologies and industries in the world. From engineering and aerospace to artificial intelligence and data science, the academy forges the "leaders of the future," equally preparing cadets for private sector, public sector and military success.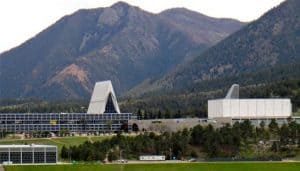 Just this year, U.S. News and World Report ranked the AFA #3 on its list of Top Public Schools and its list of Aerospace, Aeronautical, and Astronautical education instructions. At the same time, Forbes named the AFA #7 on its list of Top Public Colleges. These are just a few of the many accolades for the AFA's four-year university, which remains as focused on creating well-rounded professionals as it is on creating successful military officers.
Of course, there are endless benefits to an AFA education, including:
Free tuition, medical care, room and board
Small class sizes hosted by world-renowned instructors
Incredible research opportunities that one can't find at private institutions
A large list of majors and minors, including seven types of engineering and eight different languages
A post-graduate career in the U.S. Air Force, acting in roles as diverse as Space Operations, RPA Pilot, and Financial Management Officer
A chance to perform in intercollegiate athletics and intramural sports
The AFA has been on the cutting edge of education, military training and leadership development for decades. A degree from such a prestigious institution is a golden ticket to a fulfilling and rewarding career in any number of arenas. Of course, as a military officer, cadets will not only serve their country, but enjoy the lifetime of benefits that go along with that service.
AFA Requirements
The Air Force Academy is, above all, looking for natural leaders. These are high-achieving, athletic, and inspired young men and women who display a strong sense of character and integrity. Though there are avenues for foreign applicants, most cadets will be U.S. Citizens between the ages of 17 and 22 who are unmarried and have no legal obligation to support a child.
Academics
Cadets should have four years of English, Math and Science at the high school level. They should also have a strong background in algebra, geometry, trigonometry and pre-calculus. Lab experience in areas such as chemistry, biology and physics is preferred. The AFA also recommends two years of an applicable foreign language, one year of computer study and three years of social studies, including courses in U.S. History.
The AFA will only consider students who obtain SAT scores of 620 (Reading and Writing) and 580 (Math and Reasoning). For applicants taking the ACT, the relevant scores are 24 (English and Reading) and 25 (Math and Science). However, you should be aware that the average scores of AFA cadets are much higher, so the minimum will likely not be enough to stand out among your peers.
Character and Leadership
Applicants to the AFA are evaluated not just on academics, but also on their ability to demonstrate leadership skills in both educational and non-educational settings. This is why students should seek out letters of recommendation from three teachers, preferably Junior or Senior-level English, Math and Science teachers. Students may also seek out recommendations from athletic coaches or heads of any volunteer organizations to which they have contributed their time.
Potential cadets will also be required to submit personal essays describing themselves and the experiences that have helped shape their personalities. Recruiters will evaluate these essays on grammar and writing skills, as well as on the content itself. As the application process moves forward, potential-cadets will be assigned a Liaison Officer. This officer will help facilitate meetings with recruitment personnel, who will conduct at least one interview to evaluate the student's core values, communication skills, organization abilities and leadership potential.
Extracurriculars and Fitness
One of the best ways to stand out from other applicants is to demonstrate a commitment to extracurricular activities. In fact, the earlier a future cadet can start volunteering their time in and outside of school, the better. The same goes for sports, which facilitate a number of attributes that recruiters find encouraging, such as team spirit, leadership and physical fitness.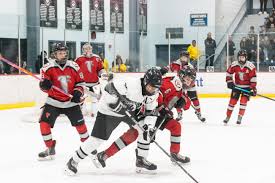 Speaking of fitness – it's important to remember that the Air Force Academy is your introduction to serving in the armed forces. Therefore, certain physical requirements need to be met. Students will be expected to perform pull-ups, shuttle runs, crunches, push-ups, and more during a fitness assessment session. The requirements differ for men and women, but will nonetheless test the limits of your physical abilities.
Admissions Preparation Timeline
If a student shows any inclination towards joining the armed forces, parents should nurture that idea as early as possible and recruit other positive adult-influences to do the same. By the time the student enters high school, they will only have four short years to make themselves ready for the application process. As you might expect, this requires a high level of commitment. As a helpful guide, we've included a timeline describing what the student should generally seek to accomplish during each year of high school (for a more comprehensive timeline and checklist of application items, check out BogiDope's Air Force Academy E-Course):
Freshman Year
Focus on getting good grades and establishing a spot in the top 3% of their class.
Apply themselves in sports and other extracurriculars
Educate themselves on the AFA and its various requirements
Sophomore Year
Continue to focus on academics.
Seek leadership roles in their Junior Varsity extracurriculars.
Junior Year
Prepare for the SAT/ACT.
Take / retake the SAT/ACT to achieve the best possible score.
Apply for the Summer Seminar
Apply for a Congressional Nomination
Begin Pre-Candidate Questionnaires (PCQs)
Begin the filing process with USAFA Admissions
Senior Year
Attend the Summer Seminar
Schedule and prep for the ALO Interview
Complete the Candidate Fitness Assessment
Complete all USAFA forms (essays, evaluations, transcripts)
Pre-Candidate Questionnaires will be due by December 31st
All application materials must be submitted by January 31st
Earning a Congressional Nomination
In order to attend the Air Force Academy, a candidate is required to seek an appointment from one of several nominating authorities. These are typically Congressional Representatives or Senators, but they can also come from the Office of the Vice President. Though all of these nominations are highly competitive, the latter is considered extremely difficult to obtain. If you have an active duty or retired U.S. Service Member as a parent, you may qualify for a Presidential Nomination as well.
Unfortunately, each member of Congress is only authorized to sponsor five candidates per Military Academy at any one time. Usually, this will consist of four slots and one open slot. Up to 10 applicants can then occupy this open slot. Generally, prospective cadets will seek one of these spots by submitting to a Congressional Nomination Interview.
Of course, it's a good idea to hedge your bets when applying for various nominations, so students should figure out every potential source from which they could qualify for a nomination. This may include contacting Children of Medal of Honor Winners, Children of Deceased or Disabled Vets, ROTC and JROTC Schools, and more.
Soar to New Heights with Bogidope!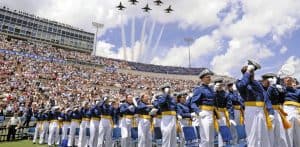 As a veteran-owned and operated consulting company, we here at Bogidope are committed to making your Air Force Academy journey as straightforward (and as successful) as possible. Through our new advisory service, we strive to help potential cadets navigate the Air Force Academy Application requirements by reviewing their submission materials, prepping them for interviews, and helping them find congressional sponsorship. Indeed, we've already assisted hundreds of cadets, all of whom have gone on to successful military careers.
If you plan to "aim high," Bogidope will help you reach those new heights. Sign up for our new AFA E-Course and contact a member of our team today to start exploring your options.