Hiring POC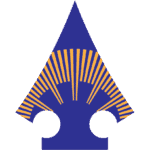 Website 109th Airlift Squadron
POSITION TITLE: C130H3 Navigator
DUTY LOCATION: 133rd Airlift Wing, St. Paul, MN
SELECTING OFFICIAL: Lt Col Nick Bowar, (612) 713-2484, nicholas.bowar.2@us.af.mil
MAIN POINT OF CONTACT: Major Dan Vogel, (612) 713-2316, daniel.vogel.4@us.af.mil
WHO MAY APPLY: See Below for Position Requirements & Eligibility
REMARKS: This posting is to solicit applications for the annual selection board to enter the undergraduate navigator training program. This posting will remain open from 15 Feb 2023 to 31 Mar 2023. Interviews will be scheduled for late May 2023.
SPECIALTY SUMMARY: Navigates mobility aircraft to accomplish global airlift and airdrop operations.
DUTIES AND RESPONSIBILITIES:
– Plans and prepares for mission. Reviews mission tasking, intelligence, and weather information. Assists the Aircraft Commander with mission planning, preparation, filing flight plans, and crew briefing. Ensures aircraft is pre-flighted, inspected, loaded, equipped, and manned for missions.
– Maintains proficiency in navigating the C-130H Hercules as well as directing a crew during complex low level, formation, airdrop, night vision goggle, and airland operations.
SPECIALTY QUALIFICATIONS;
– Knowledge: Knowledge of theory of flight, air navigation, meteorology, flying directives, aircraft operating procedures, and mission tactics will be mandatory.
– Education: For entry into this specialty, undergraduate degree specializing in physical sciences, mathematics, administration, or management is desirable. Undergraduate degree must be completed by 15 Jun 2023.
Minnesota Air National Guard Navigator Requirements:
o Age: Applicants must be no older than age 30 at the time of the interview (Born no earlier than 1 Sep 1993).
o Education: A bachelor's degree completed by the application deadline is required to apply.
o Physical: If selected to a position by the officer hiring board, you will need to complete a military flight physical and initial medical pre-screening (MEPS). The recruiters listed below will help to schedule this. Also, being in good physical shape will make Officer Training easier to complete.
o Location: Be located within or be willing to relocate within commuting distance (~50 miles) of the 133rd Airlift Wing at Minneapolis-St Paul International Airport (KMSP).
o Expectations: Commit to 6 years of military service with the 109th Airlift Squadron after graduating UNT, 20 years desired.
o Able to enter training within 18 months of hiring and complete approximately two years of initial training.
o Availability: 1 day per week to fly 2-4 times per month, attend monthly drill weekends and fly 1-2 off station cross country (CONUS/OCONUS) annually.
Navigator Training Pipeline:
o Total Force Officer Training (TFOT): 8 weeks at Maxwell AFB, AL
o Undergraduate Navigator Training (UNT): ~1 year at NAS Pensacola, FL (Students can bring their family)
o Initial C-130 Navigator Training (NIQ): ~6 months at Little Rock AFB, AR (Students can bring their family)
o Survival Training (SERE): ~3 weeks at Fairchild AFB, WA
o Mission Qualification: 3-6 months at the 133rd Airlift Wing, St. Paul, MN
Application Package Checklist:
o Cover Letter
o Resume
o AFOQT
o Official College Transcripts (digital copy for application)
o Letters of recommendations (no more than 3)
Application Package Details:
o Applications will be accepted between 15 Feb 2023 – 31 Mar 2023
o Cover Letter and Resume
Please include these in your application.
o AFOQT (Air Force Officer Qualifying Test)
Similar to the SAT or ACT; this is a standardized test and can be accomplished on base here in St. Paul. The base education office will help to schedule this; SMSgt Todd (612) 713-2024 or MSgt Hetland (612) 713-2038. If you do not reside in the local area, contact your local Air Force recruiter to schedule a test.
o Flight Experience (not required, but include a copy of any pilot ratings/hours you may have)
o College Degree/Transcript (include in your application a copy of your college transcript. An official copy is not required)
o Letters of Recommendation (please limit to no more than three letters. We prefer quality over quantity)
HOW TO APPLY:
Applicants must forward the requirements listed in the checklist above to arrive at the 133rd Airlift Wing Recruiting Office no later than the Closing Date indicated above.
E-mail completed applications to 133.AW.Officer.Accession.Org@us.af.mil
Subject line must read (DSG-UNT_Application_23-002_LASTNAME).
Combine all documents into a SINGLE PDF File.
If the application packet is too large to be sent in one email, break the packet into two separate attachments and send it in two separate emails. If sending multiple emails, subject line must end in 1 of 2, 2 of 2 (example: DSG-UNT_Application_23-002_Smith) , 1 of 2).
For application questions, please call 133rd Airlift Wing Recruiter TSgt Nicole Heussner at (612) 713-2033 or Selecting Official Lt Col Nick Bowar at (612) 713-2484
Hiring POC: Lt. Col Nick Bowar
Hiring POC Phone: +1 612-713-2484