Hiring POC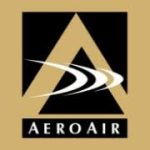 Website Aero Air
Job Description:
Aero Air has an immediate opening for a Lear SIC, Juneau, AK
Aero-Air, a premier aviation company is seeking a Lear SIC for its exceptional medevac operations team in Juneau, AK. This position requires a personal commitment to Aero Air's mission & core values & the willingness to demonstrate those core values in all activities performed for Aero or while representing Aero Air.
Pilots are responsible for safe, economical, consistent & legal operation of Company aircraft. They are required to comply with all applicable federal regulations as well as Aero Air policies, standards and procedures.
SIC's act as a second in command during flight and work together closely with the captain throughout the flight to assure a safe outcome.
*This is a salaried position with a 50/50 schedule!
We offer a very $$$ competitive wage $$$ and excellent benefit package!
Aero Air offers a great benefits package which includes medical, voluntary dental, voluntary vision, life and disability insurance and a 401(k) with a 3% employer contribution and also may include additional pay based on incentives and bonus structure.
Aero Air is proud to offer Known Crewmember (KCM) and CASS jumpseat privileges with multiple carriers to qualified individuals.
Typical SIC duties include, but are not limited to:
Safe execution of in-flight duties:
Getting flight ready for dispatch
Cleaning of the aircraft
Stocking the aircraft
Loading bags and equipment
Job Requirements:
Airline Transport Pilot Certificate
2500 Hours total time
1000 Hours multi-engine
PIC500 Hours jet time
200 Hours instrument
200 Hours night time
150 Hours Alaska time (preferred)
First Class Medical
Successful results from a Pre-employment drug test will be required.
Aero Air, prohibits discrimination on the basis of race, color, national origin, age, disability, and where applicable, sex, marital status, familial status, parental status, religion, sexual orientation, genetic information, or veterans status.
Hiring POC: Julee Bertand
Hiring POC Phone: +1 503-640-3711