Hiring POC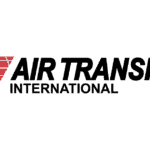 Website Air Transport International
Job Description:
Located at Home Based – What we do:Air Transport International is an experienced charter airline with the ability to reach across the globe. ATI is an FAR Part 121 charter airline headquartered in Wilmington, Ohio, and operates a worldwide fleet of Boeing 757 and 767 cargo and combi passenger aircraft. ATI specializes in freight forwarding, government and military contracts, and high value animal transportation. ATI is a subsidiary of Air Transport Services Group, Inc.Our great benefits, competitive pay, and exciting atmosphere are all key factors that help make ATI such a great place to work!
Purpose:
First Officer is a flight-deck crew position which is administratively responsible to the Chief Pilot and which, as Second-in-Command, reports directly to the Captain while serving in line operations in the aircraft, including all pre-flight / in-flight / post-flight duties relative to those operations. This is a home-based position.
Job Functions:
In general, the duty of the First Officer is to assist the Captain in the performance of all duties relative to the safe and efficient operations of the aircraft
Assist the Pilot-in-Command in the operation of the aircraft as delegated by the Pilot-in-Command
Be familiar and comply with FAA regulations, company manuals, flight procedures, operations bulletins, and other instructions pertinent to his/her duties
Assist the Pilot-in-Command in preparation before departure and after each flight by completing necessary documents and reports associated with flight operations
Other duties as assigned
Job Requirements:
Position Requirements:
An unrestricted ATP with a multi-engine rating, 1500 hours total pilot time (including at least 250 hours multi-engine as a civilian pilot or 1500 total pilot time as a military pilot) OR2000 hours total pilot time in a fixed wing aircraft, multi-engine and commercial rating with at least 500 hours multi-engine time and an ATP written (completed and passed) within the last 12 months.
a current First-Class medical certificate
High School Diploma or equivalent
Successful completion of a DOT pre-employment drug screen and background check
Ability to clearly communicate with co-workers; stand, bend, and reach; sit for extended periods of time; and comply with ATI attendance requirements
May be required to qualify and pass a US Government secret clearance in the event of CRAF activation
Must have an unrestricted Passport that allows travel throughout the world
Preferred Job Skills:
757/767 experience preferred
College degree is preferred
**This posting is to fulfill the need of future First Officers at ATI.We may, or may not, have class dates available at the time of posting.Upon successful completion of the interview process, you may be placed in a candidate pool until a class date becomes available.** Air Transport International is an equal employment/affirmative action employer. It is the Company's policy not to discriminate against any applicant or employee based on race, color, religion, sex, sexual orientation, gender identity, national origin, age, disability or protected veteran status and prohibits discharging or in any other manner discriminating against employees or applicants because they have inquired about, discussed, or disclosed their own pay or the pay of another employee or applicant.The Company further does not discriminate on any other basis protected by applicable federal, state or local laws. For more information about ATI WORLD WIDE FLYING opportunities visit https://www.airtransport.cc
Hiring POC: Lindsey Krebs
Hiring POC Phone: +1 800-996-7566