Hiring POC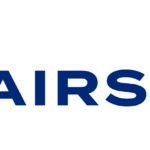 Website Airshare
Job Description:
Looking for more than a job?! Airshare is seeking pilots who are have a positive attitude and are passionate about flying. We are hiring experienced pilots who deliver legendary service. Be a part of a team that continuously redefines excellence, while delivering the best-in-class private jet travel.
Why Airshare?
Flying for Airshare means being an integral part of a unique team every day, from assisting with recruiting at your alma mater to the professional interactions with familiar faces in the cabin the next day.
Plan your career with Airshare. Opportunities are here for you. Upgrades to new aircraft and opportunities to become a Training Captain, Check Airman and/or Ground School Instructor while you still fly.
We believe pilots are only as capable as the equipment they operate. Airshare's maintenance team is first class, delivering unparalleled service and meticulousness when looking after the fleet. As an Airshare pilot, you can have supreme confidence in knowing that the aircraft we operate are safe and legal.
Life on the road at Airshare is not confined to a hotel shuttle or the FBO. Airshare provides rental cars on overnights to crewmembers, and we encourage you to explore each destination.
The Managed Citation XLS Second in Command (SIC) assists in all aspects of complex and dynamic aircraft operations. You will work with fellow crew members to provide safe and efficient air transportation to our customers, representing Airshare in a professional manner. We will look to your innovation and imagination to help us efficiently and safely meet our growing business demands.
Job Requirements:
Qualified pilots will have a four-year degree or equivalent experience with a minimum of 2000 flight hours: including, 50 hours JET PIC. Must have recent corporate flying experience.
First Class Medical certificate
ATP or Commercial License
Must meet all currency requirements regarding instrument flight time and night landings
Must pass an instrument competency check in the category of aircraft flown
Must be located within 1 hour of assigned base
Must be able to lift 50 lbs.
Benefits and Perks:
Medical, dental and vision insurance – if you choose to participate, coverage will commence on the first day of the month following your date of hire
Airshare offers a no cost medical and dental option at the employee level
Optional supplemental insurance benefits (accident, hospital indemnity, critical illness, life, and short-term/long-term disability)
Company paid term life insurance equal to 1.5 times your annual salary up to $300,000
Two 401(k) retirement plans with employer match – you will be eligible to participate on the first of the month following 30 days of employment
Combined paid vacation/sick time (PTB) accrual of 21 days per year
9 paid holidays per year
Company credit card, iphone and ipad with unlimited data
Access to relocation flights
No off schedule relocation
Hiring POC: Brittany Broxterman
Hiring POC Phone: +1 877-483-5855