Hiring POC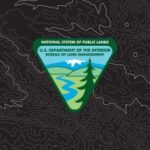 Website Bureau of Land Management
About the job
Duties
Serve as Pilot in Command (PIC) of single and multi-engine reciprocating and turbine powered airplanes under visual and instrument flight rules at speeds of 300 knots or less.
Serve as Subject Matter Expert (SME) in Federal Aviation Administrator (FAA) and Department of the Interior (DOI) aviation policy and regulations.
Accomplish planning and flight execution for satisfactory completion of missions. Load and secure cargo, fuel aircraft for mission, and secure aircraft post-mission.
Flies Point-to-Point missions; flies air attack aircraft which are fixed wing aircraft to coordinate the airspace over wildland fire incidents; and flies wildland detection aircraft which are fixed wing aircraft to fly fire detection missions.
Flights are in support of tactical missions over wildland fires, reconnaissance, and transportation of personnel and cargo. Flights may be operated in isolated or confined areas over varied terrain and densely wooded areas.
Requirements
Conditions of Employment
U.S. Citizenship is required.
Be sure to read the How to Apply and Required Documents Sections.
You cannot hold an active real estate license: nor can you have an interest or hold stocks in firms with interest in Federal Lands.
Direct Deposit Required.
Appointment will be subject to a favorably adjudicated background/suitability investigation/determination.
Your resume must contain enough information to show that you meet the qualification requirements as defined in the announcement. In addition, your responses to the questions must adequately reflect in your resume.
This position requires regular and recurring overtime and shift work.
You must be 18 years of age or older to be assigned to a hazardous position.
An applicant appointed to this position must possess and maintain a valid state driver's license while employed in this position.
May require a one year probationary period.
Applicant(s) tentatively selected for this position will be required to submit a urinalysis to screen for illegal drug use and to pass the test prior to appointment. In addition, this position is subject to random testing for illegal drug use.
Qualifications
Selective Placement Factors: This position requires special qualifications above the minimum requirements listed below, that have been determined to be essential to perform the duties and will be used as screen out elements. Those who do not provide evidence they possess the following selective factor(s) will be rated not qualified:
DOI Flight Hour Requirements
Pilot in Command logged flight time of at least 1200 hours in airplanes. Only flight hours acquired as pilot-in-command are creditable; AND
Instrument flying logged flight time of at least 75 hours, 50 hours of which was logged in actual flight.
Minimum eligibility requirements for positions in this occupation are based on possession of the appropriate Federal Aviation Administration (FAA) pilot certificates and/or appropriate military ratings, meeting the applicable flight hour requirements, and possession of the knowledge and skills required for the position. NOTE: Candidates establishing eligibility based on military flight experience must provide official orders, forms, or logbooks showing their status as a rated military pilot, flight instructor, or flight examiner, as appropriate. Other certificates that meet or exceed the requirements of the Commercial Pilot Certificate are also acceptable, e.g., an Airline Transport Pilot Certificate.
Certificates and ratings: Current Commercial Pilot certificate or appropriate military rating with the following ratings:
Single-Engine Land;
Multi-Engine; AND
Instrument.
Minimum Flight Hour requirements:
Total logged flight time of at least 1500 hours. Flight time as pilot-in-command or copilot in aircraft of any weight or category is creditable for this requirement (Experience must show the ability to pilot fixed wing aircraft, and land, sea, amphibious, and ski equipped aircraft. It must also show experience piloting single and multi-engine reciprocating and turbine powered airplanes under visual and instrument flight rules, with operating speeds 300 knots or less at low altitudes);
Night flying logged flight time of at least 75 hours; AND
At least 100 hours of logged flight time of within the last 12 months.
Medical Requirement: Current first- or second- class medical certificate in accordance with FAA regulations.
Flight Experience: In addition to the requirements above, you must demonstrate proficiency related to (1) the general knowledge and skills to pilot the aircraft AND (2) the specific knowledge and skills related to aviation, fire, law enforcement, search and rescue, and/or natural resources management.
Experience refers to paid and unpaid experience, including volunteer work done through National Service programs (e.g., Peace Corps, AmeriCorps) and other organizations (e.g., professional, philanthropic, religious, spiritual, community, student, social). Volunteer work helps build critical competencies, knowledge, and skills and can provide valuable training and experience that translates directly to paid employment. You will receive credit for all qualifying experience, including volunteer experience.
You must meet all qualification requirements by the closing date of the announcement.
Physical Demands: You may be required to move light to moderate loads and fly up to 8 hours a day during the course of a 14 hour duty day.
Work Environment: This position requires extensive travel with considerable time spent away from home. Duty days are long and limited only by agency safety regulations. Air travel risks and discomforts include flight in smoke, turbulent air, over mountainous terrain, at low airspeeds and altitudes, and in high density air traffic (with and without radar control). You may encounter additional risks while engaged in flight checks, operations in adverse flight conditions and into remote/isolated areas. Protective equipment may include fire protective clothing, gloves, and boots.
Education
This position does not allow for qualification based on education. You must meet the certificates, ratings, and flight hours and experience as listed above.
Additional information
DOI uses E-Verify to confirm employment eligibility of all newly hired employees. To learn more about E-Verify, including your rights and responsibilities, please visit
Career Transition Assistance Plan (CTAP)/lnteragency Career Transition Assistance Program (ICTAP): These programs apply to employees who have been involuntarily separated from a Federal service position within the competitive service or Federal service employees whose positions have been deemed surplus or no longer needed. To receive selection priority, you must: 1) meet CTAP or ICTAP eligibility criteria; 2) be rated well qualified for the position with a score of 90 or above; and 3) submit the appropriate documentation to support your CTAP or ICTAP eligibility. For more information:
Males born after 12/31/59 must be registered for
Travel and relocation expenses will not be paid by the Department of the Interior. Any travel, transportation and relocation expenses associated with reporting for duty in this position will be the responsibility of the selected employee.
The official worksite for the selectee is the duty station identified in this vacancy announcement. The selectee will typically report to this duty location on a regular and recurring weekly basis. The selectee may be allowed to telework on an occasional or situational basis with supervisor approval.
BLM may use certain incentives, currently offered by the Federal government, to attract high quality applicants.
If you are unable to apply online or need to fax a document, you do not have in electronic form; view the following link for information regarding an
A career with the U.S. government provides employees with a comprehensive benefits package. As a federal employee, you and your family will have access to a range of benefits that are designed to make your federal career very rewarding.
Eligibility for benefits depends on the type of position you hold and whether your position is full-time, part-time or intermittent. Contact the hiring agency for more information on the specific benefits offered.
Hiring POC Phone: +1 202-208-3801