X-62A (VISTA) Mechanic/Technician
Hiring POC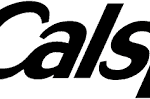 Website Calspan
Overview
Calspan's Flight Research center is home to a fleet of experimental aircraft that include Learjets, Gulfstream G-III's, and a Premier. Additionally, we support the VISTA X-62A at the U.S. Air Force Test Pilot School at Edwards AFB, CA.  These aircraft are used to conduct a variety of experimental flight test programs for our private and government customers.  
We are looking for a motivated Mechanic/Technician to perform mechanical and technical support on a one of a kind X-Plane; the X-62A Variable stability In-flight Simulator Test Aircraft (VISTA) F-16 platform at our EAFB location. Duties will include: operating and maintaining core F-16 mechanical, hydraulic, flight controls, propulsion, avionics, electrical, and VISTA specific operating systems. This individual will be involved in all aspects of the aircraft systems, and will also oversee software and hardware engineering teams during modifications. This is a great opportunity to be part of a well established and growing organization that prides itself on its Be Calspan Values. If you think you have what it takes to Be Calspan we encourage you to apply. 
Responsibilities
-Perform inspections, scheduled and unscheduled maintenance, troubleshoot, and repair equipment both on and off the aircraft.
-Rig flight control systems, landing gear, and specific equipment.
-Launch and recover, refuel, LOX, service pneumatic, and hydraulic systems.
-Install modified components, and hardware, and perform system operation checks to verify working order.
-Assist in modifications of aircraft test systems, build wire harnesses, and component rack assemblies.
-Follow established quality assurance procedures with regard to all work performed on the aircraft.
Qualifications
 Preferred Education/Experience for VISTA F-16 Lead Mechanic/Technician:
-F-16 mechanic, 7 level certification.
-7+ years in hydraulic, pneumatic, mechanical, electrical, and aircraft avionics.
-Fly-by-wire aircraft work experience preferred.
-A combination of education and experience equivalent to above.
  Preferred Knowledge/Ability VISTA F-16 Lead Mechanic/Technician:
-Troubleshooting various F-16 problems.
-Hydraulic and pneumatic principles.
-Digital "Fly-By-Wire" flight control principles.
-Electrical and electronic principles.
-Perform operations and execute test procedures for engineering, scientific, or real-time data acquisition.
-Demonstrated ability to read and interpret wiring diagrams and schematics.
-Read and interpret engineering plans and specifications.
-Be part of a "One of a Kind VISTA F-16" maintenance team, in the exciting field of aerospace research.
Benefits Package: 
Our goal is to provide Calspan employees and their families with a comprehensive and competitive benefits package. Our benefits include: Health Insurance, Health Savings Accounts, Flexible Spending Accounts, Dental Insurance, Vision Insurance, Life Insurance/Accidental Death & Dismemberment, Short-Term/Long-Term Disability, 401(k) company match on first 4%, Critical Illness Insurance, Acciddent Insurance, Hospital Indemnity Insurance, Universal Life Insurance Policy, Paid-Time Off, Company-paid Holidays, Bereavement Leave, Jury Duty, Military Leave, Employee Assistance Program and Educational Assistance Reimbursement.
Calspan is an equal opportunity employer. All qualified applicants will receive consideration for employment without regard to race, color, religion, sex, sexual orientation, gender identity, national origin, disability or veteran status. Calspan supports safe and drug free workplace through pre-employment background checks and drug testing.
Hiring POC: Barrett Armstrong