Hiring POC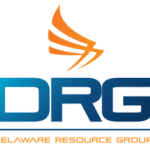 Website Delaware Resource Group
PRIMARY FUNCTION: Fixed wing pilot in high – performance, jet aircraft (e.g. T-38, WB-57).
ESSENTIAL FUNCTIONS
Maintain highest level of skill, proficiency and knowledge to support NASA aviation requirements.
Maintain all required currencies in each assigned aircraft.
Ensure each flight is completed efficiently, safely and productively.
Comply with all NASA and AOD aircraft procedural requirements.
Effectively utilize Crew Resource Management procedures in multi-crew aircraft operations.
Perform instructor duty as assigned and ensure information is accurate and effectively presented.
Comply with safety and occupational health standards, rules, regulations and policies.
Identify hazards & report unsafe acts and procedures.
Support investigation and resolution of anomalies and mishaps as assigned.
Participate in safety inspections and training.
The Pilot may be required to perform other related duties to meet the ongoing needs of the organization.
 
KNOWLEDGE, SKILLS, & ABILITIES:
Beginner to intermediate computer skills specifically using Microsoft Office Suite. Ability to learn additional computer skills or software programs. Working knowledge of advanced software applications is preferred.
Ability to enter data accurately into databases.
Ability to read and interpret documents such as safety rules, operating and maintenance instructions, and procedure manuals.
Ability to write routine reports and correspondence.
Must possess effective oral and technical written communication skills to clearly communicate information to others.
Professional customer service skills.
Strong decision analysis and problem solving skills.
Ability to perform basic mathematical computations.
High degree of self-motivation and the ability to work independently.
Adaptability regarding schedule and changing priorities, ability to work overtime as needed.
 
QUALIFICATIONS:
Successful completion of a standard professional curriculum in an accredited college or university leading to a bachelor's degree is required. Major study in an appropriate field of engineering (not engineering technology), physical science, life science, or mathematics is desired. An advanced degree is also desired but not required
Must have a minimum of 1,500 hours of pilot-in-command or first pilot flight time in high-performance, ejection seat equipped, jet aircraft time, which includes at least 500 hours of jet aircraft having at least 3,000 pounds of thrust per engine is required. These aircraft must be aerobatic and capable of at least 6 G's.
Formation experience required
Experience as a flight instructor in high performance, ejection seat equipped, jet aircraft required.
Flight test experience desired
FAA Commercial Pilot Certificate with an Instrument Rating required, Airline Transport Pilot Certificate desired
Simultaneous qualifications in multiple aircraft desired
Must be able to deploy, both domestically and internationally, for up to 45 continuous days
Experience supporting a NASA/DoD contract.
Must have the ability to obtain and maintain a Government Security Clearance.
FAA First Class Medical or Military equivalent required
 
DRG Professional Services partners with industry leaders nationwide to attract exceptional professionals from around the country. Always ensuring our focus is on guiding professionals toward the best possible career decisions, developing relationships over the long term and guaranteeing DRG Professional Services remains top of mind for leading recruitment.
DRG Professional Services is the commercial recruitment division of the Delaware Resource Group – a leading Native American owned defense contractor based in Oklahoma City. This division was formed with the vision of bringing DRG's excellence and experience in workforce solutions to commercial markets globally. Professional Services specializes in Professional Recruitment, Executive Search and customized Workforce Contract/Subcontract solutions; focusing talents and extensive network primarily in the Medical, Financial Services, Information Technology, Aerospace & Defense industries.
The Company is an equal opportunity employer and will consider all applications without regard to race, sex, age, color, religion, national origin, veteran status, disability, genetic information or any other characteristic protected by law.
Hiring POC: Diane Coker
Hiring POC Phone: +4057217776