Hiring POC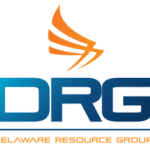 Website Delaware Resource Group
We are looking for Instructor Pilots for an F-35 team at NAS Lemoore in California.  This is a full-time position and the starting pay is $202k/year.
Description/Qualifications:
Supports pilot training in the F-35 simulator and academic classroom. Acts as a subject matter expert by applying advanced technical concepts in the area of aviation and provides assistance in creation of training material. This position is typically represented by an experienced military USAF/USN/USMC Weapons Systems Officer in Strike Fighter aircraft (F-15E, F-18E/F/G). Supports military pilot training in the F-35 Full Mission Simulator and academic classroom environment. Contract Instructor will facilitate pilot training in the F-35 Full Mission Simulator using the Instructor Operating Station (IOS) and will be a subject matter expert (SME) on various aircraft systems in support of academic classroom training.
Minimum Requirements:
Bachelor's degree from an accredited college with 6-years of professional experience.
Required Skills:
Final Transferable Secret Security Clearance
Current Security Clearance investigation within 6 years from the investigation close date and ability to attain and maintain Special Access Program (SAP) access
A Minimum of 750 hours Flight Time in USAF/USN/USMC Strike Fighter aircraft (e.g., F-15E, F-18/D/F/G)
In-depth knowledge of military publications and an understanding of fourth and / or fifth generation aircraft systems
Worked in an environment which required interaction with multiple functional area and personnel of a diverse nature
Use of Microsoft Office products (Word, PowerPoint and Excel)
Outstanding interpersonal skills, excellent leadership traits and strong oral & written communication abilities.
Be willing to support flexible work hours to align with customer operational schedule
Ability to possibly participate in deployed operations to support customer requirements
The wage range for Contract Instructor Pilot is $75.00 – $90.00 Per Hour.
Qualifications
Preferred Skills and Education:
Military simulator instructor experience
1000 hours Flight time in USAF/USN/USMC Strike Fighter aircraft (e.g., F-15E, F-18/D/F/G)
Weapons school graduate
Proven successful experience with instructional products and services, evaluating pilot training and leading pilot students
Considered an expert, authority in discipline
Experience with F-35 program highly desired
 
This contractor and subcontractor shall abide by the requirements of 41 CFR 60-1.4(a), 60-300.5(a) and 60-741.5(a). These regulations prohibit discrimination against qualified individuals based on their status as protected veterans or individuals with disabilities and prohibit discrimination against all individuals based on their race, color, religion, sex, sexual orientation, gender identity, or national origin. Moreover, these regulations require that covered prime contractors and subcontractors take affirmative action to employ and advance in employment individuals without regard to race, color, religion, sex, national origin, sexual orientation, gender identity, protected veteran status or disability.
Hiring POC: Diane Coker
Hiring POC Phone: +1 405-721-7776