Hiring POC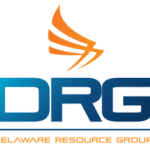 Website Delaware Resource Group
The Flight Engineer performs aircraft maintenance and assigned flight duties on C130 or P3 aircraft.
ESSENTIAL FUNCTIONS
Perform maintenance on aircraft, including avionics, mechanical systems, and/or ground support equipment.
Repair, inspect and maintain structural, mechanical, and electrical elements of the aircraft.
Knowledgeable in the use of and be able to train others in the use of a wide variety of diagnostics devices, computers, hand, and mechanical tools.
Provide oversight and can direct and train others in the completion of aircraft related maintenance tasks.
Troubleshoot systems as required to meet customer needs.
Document maintenance as per Quality Assurance (QA) and established regulatory requirements.
Perform regular Foreign Object Damage (FOD) walks.
Maintain control tools. Report missing, lost, found, or unattended tools to the supervisor. Inventory and inspect tools on a regular basis and replace worn or broken tools.
Comply with safety rules and regulations while performing day to day maintenance. Promptly report all accidents, injuries, safety violations, and/or unsafe practices or procedures to supervisor.
Enter in the maintenance records description of the work performed and verify the work was performed satisfactorily.
May be required to perform other related duties to meet the ongoing needs of the organization.
KNOWLEDGE, SKILLS, & ABILITIES:
Beginner to intermediate computer skills specifically using Microsoft Office Suite. Ability to learn additional computer skills or software programs. Working knowledge of advanced software applications is preferred.
Ability to enter data accurately into databases.
Ability to read and interpret documents such as safety rules, operating and maintenance instructions, and procedure manuals.
Ability to write routine reports and correspondence.
Interpersonal skills are necessary to work effectively and cooperatively with all levels of management and staff. Will also routinely interact with other crew members.
Must possess effective oral and technical written communication skills to clearly communicate information to others.
Ability to use general office equipment such as fax, phone, copier, scanner, printers, etc.
Professional customer service skills, including active listening, prompt service and follow-up.
Ability to perform basic mathematical computations.
Ability to work independently.
Ability to multi-task.
QUALIFICATIONS:
High School Diploma or equivalent required.
Experience supporting a NASA/DoD contract.
Knowledge of commonly used concepts, practices, and procedures within the field required.
Must have the ability to obtain and maintain a Government Security Clearance.
DRG Professional Services partners with industry leaders nationwide to attract exceptional professionals from around the country. Always ensuring our focus is on guiding professionals toward the best possible career decisions, developing relationships over the long term and guaranteeing DRG Professional Services remains top of mind for leading recruitment.
DRG Professional Services is the commercial recruitment division of the Delaware Resource Group – a leading Native American owned defense contractor based in Oklahoma City. This division was formed with the vision of bringing DRG's excellence and experience in workforce solutions to commercial markets globally. Professional Services specializes in Professional Recruitment, Executive Search and customized Workforce Contract/Subcontract solutions; focusing talents and extensive network primarily in the Medical, Financial Services, Information Technology, Aerospace & Defense industries.
The Company is an equal opportunity employer and will consider all applications without regard to race, sex, age, color, religion, national origin, veteran status, disability, genetic information or any other characteristic protected by law.
Hiring POC: Diane Coker
Hiring POC Phone: +4057217776