Falcon 50/900 First Officer
Hiring POC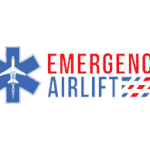 Website Emergency Airlift
Job Description:
Century Aviation, Inc. conducts world-wide Part 135 executive passenger charter and air ambulance operations. We own and operate multiple DA-50's and a DA-900. We are continuously growing company and offer advancement opportunities to motivated pilots.
 
We are seeking Falcon 50/900 Second-in-Commands who will primarily be based at our headquarters in Southern Oregon.
 
When on trips, the Second-in-Command (SIC) reports to the PIC of the flights to which they are assigned; at other times, the SIC will report to the Chief Pilot. SIC's are to assist the Captain in all aspects of the flight.
Job Requirements:
 
Their duties are as follows:
The SIC, is required to maintain and keep current a valid Commercial Multi-engine; Instrument Airplane Pilot Certificate, Second Class Medical, and a valid Passport.
Assist the PIC:
     In securing information pertaining to aircraft and flight limitations for completion of necessary forms and flight planning.
     Assume duties for the PIC in his absence, or when delegated the authority.
     In ensuring that baggage and cargo are properly loaded and secured.
     In enplaning and deplaning passengers and making sure that passengers have been properly briefed.
Make a thorough post flight inspection and advise the PIC of any discrepancies found.
Ensures compliance with duty, flight time and rest requirements.
 
Qualifications necessary to fill position (Only candidates that meet the minimums will be considered):
Commercial Multi-Engine; Instrument Airplane
Second Class Medical
Passport
1500 Hours Pilot-in-Command in Airplanes
100 Hours Multi-engine
100 hours in Airplanes in the preceding 12 months.
Compensation: $70,000 DOE
 
Benefits:
Blue Cross Blue Shield Health, Dental, and Vision 401K, two weeks paid vacation after one year of successful service. Schedule: 14 Days on and 7 Days off after completion of required training.
 
Training contract required. Amount and length of contract are based on applicant's currency and qualifications.
Hiring POC Phone: +1 888-988-4911