Pilot In Command – CJ1 – FTW
Hiring POC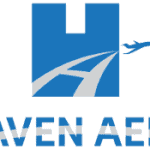 Website Haven Aero
Job Description:
Haven Aero is looking for team members to join our growing organization.
We are currently looking for a PICs to operate the following aircraft conducting a mix of 91 and 135 operations.
A low time CJ1 with PL21 and upgraded Garmin GTN 750/650 GPS navigators.
This aircraft, based in KFTW, will fly approximately one trip a week for the owners with additional 135 work to fill out the schedule.
The Pilot is responsible for the safe and efficient operation of the aircraft.
You, as the employee, directly represent Haven Aero, LLC and play a key role in customer service and quality communication.
Has the direct responsibility and authority for the safe outcome of each flight.
Must be thoroughly knowledgeable of the General Operations Manual, Federal Aviation Administration Regulations, Operations Specifications, Flight Manuals, and other instructions pertinent to assigned duties.
Maintains current technical proficiency and education of aircraft and regulatory requirements.
Communicates effectively and accurately with client, vendors, and other internal departments.
Maintains a safe work environment and reports any unsafe conditions through active participation in our safety reporting system.
Positively represents Haven Aero to customers, employees, and vendors through action, behavior, and communication.
Job Requirements:
2000 total time and 250 multi engine for multi-engine aircraft
Current FAA Airline Transport Pilot Certificate
Current FAA 1st class medical certificate, or ability to obtain prior to employment
This position requires an applicant to live within, or be willing to relocate to, a 2 hour drive from Fort Worth, TX
Preferred:
Type rating and previous experience in CJ1/CJ2 aircraft
Previous 135 experience
Hiring POC: Robin Lamance
Hiring POC Phone: +1 855-774-2836