Hiring POC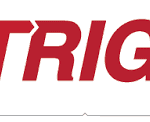 Website JetRight
Job Description:
A JetRight Pilot is a member of the flight crew who is responsible for the safe, efficient,
comfortable, and on-time operation of company aircraft. The Captain acts as pilot-in-command
of company aircraft on trips as assigned by flight operations management.
JetRight Captains continuously strive to safely and professionally meet the travel needs of the
company's clients while seeking excellence in every aspect of their performance. The position
requires the individual to possess excellent communication and customer service skills, and the
ability to work with individuals from diverse personal and professional backgrounds. The
position may require up to 80% travel. JetRight Pilots can expect to fly 300 – 450 hours per year.
Job Requirements:
– Performs the duties of this position in accordance with Federal Aviation Regulations, company policies, and Operations Specifications
-Exercises sound judgment in the safe and efficient operation of the flight
-Contributes to the decision-making process for the safe operation of the aircraft
-Correctly assesses the current and anticipated flight environment, and identifies and anticipates operational threats or errors
-Exchanges information, ideas, and instructions in a timely manner
-Manages tasks to optimize overall crew performance
-Exercises responsibilities in a manner that promotes teamwork, professionalism, and mentorship
-Promotes a safe and collaborative cockpit operating environment and mentors junior crewmembers
-Satisfactorily completes all required company and FAA proficiency checks and training courses
-Promotes a favorable image of JetRight in accordance with company policies
-Performs other duties as assigned
REQUIRED QUALIFICATIONS:
-Phenom 100 Type Rating
– Unrestricted FAA Airline Transport Pilot (ATP) certificate with airplane multiengine class rating and English Proficiency endorsement
– Minimum of 3000 hours total time
– Minimum of 1500 hours Pilot In Command time
– FCC Restricted Radiotelephone Operator Permit (RR)
– Current FAA first class medical certificate
– US citizenship or proof of right to work in the US
– Current passport or the ability to obtain one in 90 days
– Must be able to work nights, weekends, holidays and varying schedules; and must have a residence that allows them to report to work within two hours of a dispatch call during their assigned duty periods
– Must be at least 23 years old
– No accidents, incidents, or enforcements in the last three years
PREFERRED QUALIFICATIONS
– LR-45 or EMB-500 type rating
– Minimum of 500 hours turbine time
– FAR Part 91/135 flight department experience
– International operations experience
– Bachelor's degree in an aviation- or business-related field
– More than 250 hours as PIC in Learjet 45/75, Embraer Phenom 100, or Pilatus PC-12 aircraft
KNOWLEDGE, SKILLS, AND ABILITIES
– Possess excellent written, verbal, math, analytical, and observation skills
– Ability to react correctly during times of emergencies
– Ability to be proactive
– Ability to think logically and grasp concepts quickly
WORKING ENVIRONMENT/ PHYSICAL DEMANDS
– Standing/walking for short distances: Up to two hours on hard surfaces
– Sitting: Up to six hours
– Lifting/carrying: Up to 75 pounds routinely with or without a reasonable accommodation
– Restricted to assigned duty periods of no more than 14 hours
By nature this job description cannot be exhaustive. Additional responsibilities, duties, skills,
efforts, requirements, and working conditions may be associated with this job.
Salary Range: $125,000-$150,000
Hiring POC Phone: +1 615-399-8077