Learjet/Falcon Pilot (SIC)
Hiring POC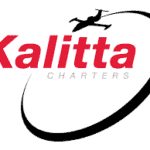 Website Kalitta Charters
Job Description:
Since 2001 Kalitta Charters has provided top-quality service to the aviation industry and we are currently looking for qualified individuals to join our team. With a competitive salary, established pay scale with yearly increases, retention bonuses, 401K match, excellent insurance including medical (Blue Cross Blue Shield), dental and vision, Kalitta Charters is hard to beat.
Kalitta Charters work schedule is two weeks on two weeks off and we have a great CASS program allowing you the flexibility to live where you want to live. 
Job Requirements:
Education Requirements:
Candidates must have a High School Diploma or GED
Aviation Related College Degree preferred
Qualifications, Certificates, Licenses & Document Requirements:
A valid unrestricted driver's license
A valid unrestricted passport
First Class Medical
FAA Commercial Pilot License with an Instrument Rating
FCC Restricted Radiotelephone Operator Permit
Experience & Skills:
800 hours total time
SIC typed in LR-JET, LR-45 and/or DA-20 preferred 
Work Environment & Culture Skills:
Basic MS Office knowledge, computer software & internet proficiency
Candidate must pass DOT/FAA pre-employment drug screen and a DOT/FAA compliant background check
Candidate should be motivated, resourceful, energetic, organized, and able to manage and be managed
Candidate must be reliable, punctual and flexible
Candidate must be able to multi-task, respect and maintain confidentiality
Candidate must be ethical, trustworthy with sensitive information
Candidate must be service oriented and able to work at a fast pace and handle stress and problematic issues well with a good attitude
Candidate must be able to communicate effectively and work within a team-focused environment
Candidate must be respectful of diverse populations and cultures
Candidate must have an outgoing personality with expertise at developing relationships
Candidates will be evaluated on attitude and safe, professional operation of aircraft and must exhibit strong interpersonal service skills.
Physical Requirements:
The physical demands described here are representative of those that must be met by an employee to successfully perform the essential functions of this job.
Employees are regularly required to, stand, sit, talk, hear, and use hands and fingers to operate a computer and telephone keyboard
Must be able to lift up to 75 lbs and willing to help load and unload aircraft as necessary
Location Requirements:
Operation based in Ypsilanti, MI at Willow Run Airport (YIP)
There is no ability to work from home
There will be no relocation package for this position
Shift Requirements:
Two weeks on, two weeks off with a rotating yearly schedule
Must be available to work weekends and holidays
Must be available full-time and for assigned shifts; including nights, weekends and holidays
Other Requirements:
Must be legally authorized to work in the United States
Pay:
Competitive Salary established pay scale including yearly increases and retention bonuses
Per Diem
Wait Pay
Position Specific Benefits:
CASS (Cockpit Access Security System) – jump seat privileges and cockpit access for work and personal travel
KCM (Known Crewmember)
Benefits
Medical/Prescription/Vision/Amwell
Dental
Short Term Disability
Employee Assistance Program
Travel Assistance Program
Life Insurance/Voluntary Life Insurance – Employee, Spouse, and Child
Unum Accident/Critical
Flexible Spending Medical/Dependent Care
Fidelity 401k with an Employer match
Hiring POC: Megan Lafollette
Hiring POC Phone: +1 800-525-4882