Hiring POC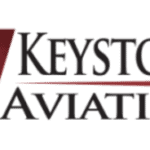 Website Keystone Aviation
Keystone Aviation is currently in need of a PC-12 Captain who will be responsible for the safe and efficient operation of the aircraft in accordance with FAA regulations and Keystone Aviation's General Operations Manual. This account will operate under both Part 91/135. This full-time, exempt role will report to the Chief Pilot.
The successful candidate will need to be able to work as a team member in a crew environment, be safety-oriented, possess strong leadership skills, and embody superior customer service.
*This is a non-commutable position and will require ALL crewmembers to live within 1 hour of Salt Lake City (SLC) Airport*
Qualifications: 
Successful candidates shall possess the following MINIMUM requirements: 
Commercial/Instrument rating 
1500 hours total flight time
750 Pilot-in-Command time
200 hours of multi-engine fixed-wing time
100 Hours in PC-12 (preferred).
No FAA Violations Accidents or Incidents
Previous FAR 135 Experience
Valid passport
FAA First-class medical
Ability to lift 50lbs
Ability to obtain and maintain CANPASS authorization for unrestricted travel to/from Canada as a commercial pilot 
*Applicants must be willing to or be COVID 19 Vaccinated to qualify for this role*
About Elevate Aviation Group
Elevate Aviation Group and its wholly-owned subsidiaries, Private Jet Services, Elevate Jet, Keystone Aviation and Keystone MRO share a common mission to provide aircraft owners and flyers unsurpassed service, safety, and consultancy. Whether clients require one-off charter flights, large group travel, a flexible membership program, aircraft management services, charter revenue from owned aircraft, or aircraft acquisition and consultancy services, Elevate Aviation Group delivers highly-personalized solutions to meet the unique needs of each client.
Apply using the link below:
https://elevate.bamboohr.com/careers/354
Hiring POC: Colleen Mccauley
Hiring POC Phone: +1 801-910-6809