Hiring POC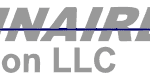 Website Martinaire Aviation
Job Description:
About Us:
Martinaire has been a leader in the air cargo industry for over 35 years, and our success is largely attributed to our staff of dedicated professionals. Our team is comprised of ambitious, enthusiastic individuals committed to creating innovative, reliable, and safe air charter solutions. Superior customer service is the root of our customer philosophy.
At Martinaire, we don't just want you to work for us; we want you to want to work for us. Our pilots and all of our staff members enjoy fulfilling careers, a welcoming team atmosphere, and room for growth. Martinaire is looking for employees as extraordinary as we are, who aspire to excellence in everything they do. We are extremely proud of our competitive benefits package for our full-time employees, which includes medical, vision, dental, and life insurance as well as a flex plan, 401K, and more.
Who We're Looking For:
Founded in 1978, Martinaire Aviation is a Part 135 air carrier based in Dallas, TX, performing both scheduled and ad-hoc cargo operations throughout the United States. Martinaire Aviation currently conducts cargo operations with Cessna Grand Caravans, C208B in support of feeder contracts. We have open positions in many areas of the United States and are currently seeking a pilot in the Guymon, OK area.
Martinaire is not your typical Part 135 certificate. We have strong values that provide a quality service, and safe operations.
Our values include:
Safety and compliance is our cornerstone
A well trained pilot is not a compromise
Maintenance and quality is a driving force
Honesty, integrity, and a safety culture are non-negotiable.
Martinaire is excited to offer the following to our pilots and mechanics:
Salary that starts the first day of training.
Best in class training that includes simulator, airplane training, and IOE.
First rate Safety and Quality programs that ensure Safety and Compliance is being maintained to ensure everyone's safety and longevity.
Great Medical Insurance that starts the first day of the month following the hiring date.
Ability to relocate around the network.
Responsibilities include but are not limited to:
Safely maneuver the aircraft during all phases of flight; monitor all flight conditions including weather and cargo safety, and verify go/no-go decision; verify fuel requirements and related weather variables and ensure proper loading; make alternate destination decisions when the intended destination is unavailable.
Maintain command in all situations as they arise due to unexpected circumstances during the flight; ensure proper communication with stations, towers, flight controllers and dispatchers during the flight; file all reports required by the FAA and report any unusual aircraft behavior or performance to dispatch or maintenance personnel; properly record flight-hours in conjunction with Dispatch and adhere to FAA rest requirements and company directives.
Supervise personnel related to the flight, in coordination with other supervisors; maintain familiarity and knowledge of applicable changes in regulations and procedures concerning the safe operation of all company aircraft; maintain thorough knowledge of all applicable policies, procedures, manuals, handbooks and protocol; serve as a positive, constructive and communicative leader for the company and its customers.
Review company bulletins and other correspondence on a daily basis, including emails and voicemails; submit all transmittals, expense reports and other company documents/correspondence in an accurate and timely manner, in accordance with policy and procedures.
Serve as a role model for ethical behavior, maintain a professional and dignified work environment, and promote and support the mission of Martinaire Aviation.
Other related duties as assigned by the Chief Pilot.
Required Qualifications:
Commercial Pilot License with SEL and IFR ratings
1200 TT
800 PIC
500 Cross-Country
100 Night
75 IFR (50 actual)
IFR Current and Proficient
2nd Class Medical
Must have excellent communication skills, both oral and written
Must adhere to the company's FAA/DOT required Drug and Alcohol Program
Working Conditions:
Work is performed outdoors and in an aircraft. Employees will be exposed to inclement weather. This position may require standing, walking, sitting, bending and stooping for extended periods of time. May be required to lift up to 50 pounds. Requires manual dexterity, speaking, seeing and hearing to conduct business. May be required to work in multiple locations.
Martinaire Aviation provides accommodations at the layover stations along with company crew cars for the pilots to use between flights
Come be a part of our unique team of pilots hauling cargo. This is a once in a life time opportunity to fly in some of the most diverse and challenging weather, in one of the most versatile aircraft used in modern day cargo flying. While flying for Martinaire Aviation, you will gain experiences with modern avionics, weather and route decision making in a single pilot environment and learn some of the ins and outs of how modern day shipping is achieved on a daily bases.
We know that this market attracts all sorts of pilots and mechanics. We invite you all to apply. We understand that some just need to add a few hundred more hours and hope to move on to other things. We can certainly assist with that. We also know that there are others that wish to have a stable position and location with a schedule that meets your needs. We can offer that as well.
We have very new pilots and mechanics just starting their careers, and we have those that have been with us for over 25 years. We believe that respect is a two way street, and we value our employees as a vital member of our team!
We know that in today's market you have many options available to you. We hope that you'll give us a try, and let us be that company that got you started off on the right foot, or the one that provided a stable position that supports you and your life. Ready to apply?
Compensation & Benefits:
First year pay is $63,500 and an annual base pay increase
Per Diem, travel and hotels are paid in accordance with company policies.
Benefits include Medical, Dental, Vision, 401k matching, PTO, Paid Holidays.
Job Requirements:
Required Qualifications:
Commercial Pilot License with SEL and IFR ratings
1200 TT
800 PIC
500 Cross-Country
100 Night
75 IFR (50 actual)
IFR Current and Proficient
2nd Class Medical
Must have excellent communication skills, both oral and written
Must adhere to the company's FAA/DOT required Drug and Alcohol Program
Hiring POC: Dane Smith (Chief Pilot)
Hiring POC Phone: +1 972-349-5700