Helicopter Instructor Pilot
Hiring POC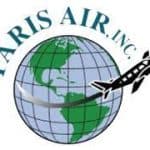 Website Paris Air Inc.
Job Description:
We are currently accepting applications for the position of INSTRUCTOR PILOT.
Paris Air, Inc is in the sunny beautiful beachside community of Vero Beach on the east coast of Florida.
Since 1989, Paris Air has trained and educated hundreds of students each year. in preparing them for a career as professional pilot, by providing classroom academic instruction and hands on flight training.
In its 33-year history Paris Air's top notch instructor pilots have graduated more than 9000 Professional Aviators. Paris Air has earned its reputation as a world class aviation education organization.
Join our team of professional instructor pilots and share your aviation knowledge and skill in our helicopter.
Job Requirements:
Must possess FAA commercial pilot certificate and FAA flight instructor certificate with rotorcraft category, helicopter class and instrument helicopter ratings on both certificates,
Schweizer Helicopter experience a plus
Hiring POC: Jessica Moore
Hiring POC Phone: +1 772-770-2708