Hiring POC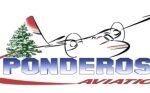 Website Ponderosa Aviation
Job Description:
Ponderosa operates 12 690 Turbo Commanders on contracts for the Forest Service and DOI. We are a family-oriented, equal opportunity company looking for pilots to help our expanding operation.  No relocation is required.  The position would require travel to cover a USFS or DOI contract.
 
We are accepting applications for Air Attack pilots willing to work seasonally on a 12 on 2 off rotation. Please only apply if you meet the Forest Service required minimums listed below under job requirements. These minimums are set by the Forest Service and are nonnegotiable, so we have absolutely no control over this. 
Pay is determined by contract but varies depending on 12/2 or relief position.  Pay stipend is given per week for benefits 1st year at $187 per week.  Per diem included on Government rates to cover food/hotel/incidentals. Relief pilots are given an aircraft (Shrike Commander/Baron) for moving between bases covered.
 
Job Requirements:
1500 TT
1200 PIC
Pilot in Command, as follows
200 Category and Class (Multiengine Land)
100 Fixed-wing – preceding 12 months
500 Cross Country
200 Operations in low-level mountainous terrain*
100 Night
50 Instrument – In Flight
75 Instrument – Actual/Simulated
25 Make and Model (Which is provided by Ponderosa if you do not have 690 time)
*Low-level mountainous terrain is flight at 2500ft AGL and below in terrain identified as mountainous in 14 CFR 95.11 and depicted in the AIM
Hiring POC Phone: +1 928-428-7820