Civilian
October 22, 2022
Hiring POC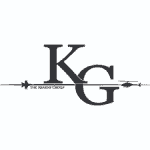 Website The Kearns Group
Job Description:
Job Type: Contract 5-6 months
Pay: $38.93 per hour Per Diem break TBD
Benefits: Health Insurance (Company pays 75%)
Sign-on Bonus: $1000 payable after 30 days
Structural modifications
Aircraft inspections/repairs (work in confined space may be required)
Flight line work
Modifications, repairs, removals, installs
Assembly and disassembly
Corrosion control
Work documentation/production documentation (using company related computer systems)
Job Requirements:
Provide own hand tools, marked, shadowed and inventoried on applicable L3Harris documents
6 years C130H/J experience.
High School degree or equivalent.
Ability to acquire and maintain a US Government Security Clearance.
Maintain job related annual physical.
Operated age equipment to include non-powered age and powered age including but not limited to man lifts.
Preferred
Experience with heavy maintenance and components.
Able to perform assembly and disassembly of parts or components
Experience in corrosion control
Experience using and referring to drawings, tech manuals, or written instructions
A&P license
Understanding of or experience in C-130H and C-130J depot level maintenance and repair
Experience in Hydraulics, pneumatics, flight control, landing gear, etc.
Familiarity with industry standards and quality inspections
Ability to perform self-inspections
Experience with C&D checks
Knowledge of military aircraft FOO and Tool Control requirements
Physical Requirements/Working Environment Be physically able to perform aircraft mechanic duties.
Stand, squat, sit, walk, work with arms overhead for extended periods of time.
Pull, push, and lift up to 50 lbs.
Salary Range: -S38.93
Hiring POC: Robert Pearson
Hiring POC Phone: +1 334-368-4749