Pilot – Fixed Wing, Twin Engine
Hiring POC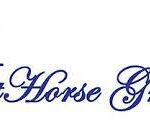 Website West Horse Group
Job Description:
Responsibilities:
 This position reports directly to the Director of Flight Operations.
Safely perform duties as the Pilot In Command of a single piloted or crewed, multi-engine, fixed wing, high performance aircraft, while taking into account specific
mission requirements and aircraft capabilities.
Safely operate aircraft in and out of sparsely populated mountainous or desert terrain as well as heavily populated urban areas.
Pilot in Command must be able to fly their check rides in their aircraft to the Airline Transport Pilot Practical Test Standards.
The company performs both domestic and worldwide operations and aircraft include, but are not limited to: King Air B-200Cs, King Air B-350Cs, CASA 235s,
Pilots must be highly skilled and familiar with a range of aviation best industry flight practices, concepts and procedures.
Job Requirements:
Education and/or Experience
Minimum qualifications are:
Federal Aviation Administration issued multi-engine commercial pilot certificate with instrument rating
Airline Transport Pilot certificate (ATP)
1500 hours flight time
Current Second-Class Airman Medical Certificate
Familiarity with aircraft operations and procedures as specified in the Code of Federal Regulations parts 61,91, and 125
Knowledge of the Aeronautical Information Manual (AIM).
Must have the ability to travel domestically and internationally up to 180 days annually at 60 day intervals.
Preferred Requirements:
Certified Flight Instructor (CFI) endorsement, King Air 200, King Air 350C, and CASA 235 aircraft experience.
Essential Job Functions and Skills:
Safety – Exhibit sound and accurate judgment as a single pilot, or crew member, of various high altitude, high performance, multi-engine, fixed wing aircraft, taking into account mission specific requirements, aircraft capabilities, operational parameters, and weather.
Performance – Read, digest, and thoroughly understand POHs, aircraft performance data, aircraft systems, technical manuals, and exhibit considerable
initiative and independent judgment, in order to satisfactorily perform duties assigned by the flight department management.
Compliance – Comply with all company policies, procedures, goals, and priorities and function as either a team leader, or team member, to successfully
complete missions and interface with the customer.
Benefits and Compensation
Competitive compensation and benefits.
Paid medical/dental and paid life insurance.
Progressive facility and working conditions for all employees.
Other Requirements and Comments
Must be a U.S. citizen and hold a valid driver's license.
Successful applicants for this position must be fully vaccinated against COVID-19 as a condition of employment.
Complete a lengthy security screening process and at all times possess and maintain
eligibility for the appropriate US Government Security Approval.
All employees are subject to Pre-Employment, Post-Accident/Incident, Random, and "With Probable Cause" Drug Screening.
Apply Below:
https://www.westhorsegroup.com/jobs1