Hiring POC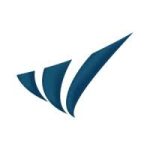 Website Worldwide Jet Charter, Inc
Job Description:
Worldwide Jet is a premier private on-demand charter operating under FAA Part 135. Being an on-demand operator, we  operate year-around and have an unwavering commitment to deliver an exceptional, first-class experience to travelers and  brokers alike, all with the highest levels of safety. We own our fleet of aircraft consisting of: Learjet 60s, Hawker 800XPs,  Challenger 601s, Gulfstream IVSPs, and Global Express. Our current needs are in the Gulfstream (G-IVSP) program; we  are seeking qualified Pilot-in-Command candidates to join our team, living our core values of trust, integrity, teamwork,  service, safety, personalization, and care.
 
 
About the role:
 
 
This position requires an ability to continuously demonstrate leadership and positivity when met with unforeseen  circumstances, and a strong ability to coordinate and delegate while preforming a variety of aviation related tasks with  great accuracy and care.
 
 
The work schedule is a 15 on / 13 off rotation. Flight Crews are home-based and required to reside within two hours of a  Gateway Airport. There will be situations where work over will be required; pilot's will be compensated accordingly on a  per-day basis.
 
 
Training:
 
 
Training is provided by the Company. Pilot-In-Command candidates are required to hold a PIC Type Rating the G-IVSP. In  the event the Company finances your training, a 1-year promissory note and training reimbursement agreement will be in  effect for those candidates who have been to training within the past 36 months. Pilots who have not been to training  within the last 36 months must complete a new initial type rating course for employment at Worldwide Jet, and a 2-year  agreement would be in effect.
Job Requirements:
ATP
FAA First Class Medical
Valid US Passport
Total Flight Time: 4000 hrs
Total PIC Flight Time: 3000 hrs
Total MEL time: 3000 hrs
Total MEL PIC Time: 2000 hrs
Total Turbine Time: 2000 hrs
Total Time in Type: 250 hrs
Total Time in PIC: 250 hrs
 
 
We adhere to the Minimum Flight Time requirements established by: Argus, Wyvern, Sentient, and WheelsUp.
International experience required (Atlantic, Pacific, Mideast, Europe, Africa)
ATP with G-IVSP PIC Type Rating
Experienced in Part 91/135 operations
Proficient in computer operations and software (Internet, email, iPads, Excel, etc.)
Strong communication skills, both verbal and written
Ability to perform service operations outside and in extreme temperatures
Able to manage rest; perform red-eye flights & ASAP flights
Ability to perform medium to heavy lifting
Be able to sit for extended periods of time
Ability to maintain unrestricted travel to/from Canada
Applicants must meet US, EASA, & ICAO regulations for employment
Compliant with ICAO Annex I -2.1.10 as it pertains to aircraft engaged in international commercial air transport operations  with more than one pilot
Yellow Fever & COVID-19 vaccinated
 
We follow strict COVID-19 protocols to keep employees and customers safe and welcomed. Only fully vaccinated  applicants to apply.
Benefits:
Healthcare benefits including dental, vision, STD, and LTD 401(k)
Monthly phone allowance
Monthly uniform allowance
Daily per diem
Opportunities to earn additional pay
For consideration or more information, please call our Recruiting Department at: 1-800-945-1464.
Disclaimer:
The requirements and specifications listed above are intended to describe general function and level of personnel assigned  to this classification. It is not intended to limit any additional responsibilities, duties and/or skills that may be required of  the candidate.
Hiring POC: Clarissa Poe
Hiring POC Phone: +1 602-704-2857