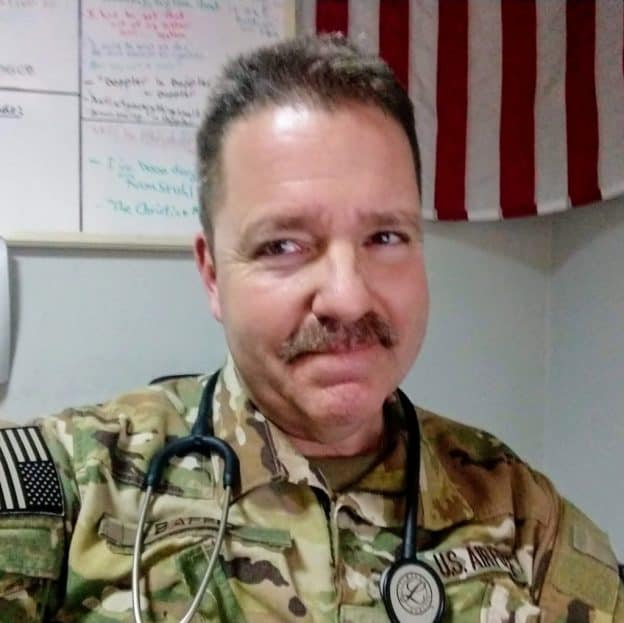 Stephen "Hollywood" Baffic
Aeromedical Consultant
ANG Aeromedical Physical Assistant
35+ Yrs Military Medical Experience
AF Flying Class 1 & 2 Medical Specialist
Stephen has been ANG Aeromedical Physician Assistant since 2012 and has over 36yrs of Military Medical experience. He is well versed in military medical standards and has written well over 100 medical waivers.
He has worked as an Emergency Medicine PA for the past 22 yrs. He has deployed numerous times working in Operational Flight Medicine and has logged over 500 combat flying hrs. on six different airframes. His extensive clinical and operational experience qualifies him to help aid in the military application process.
Contact Hollywood at stephen@bogidope.com.