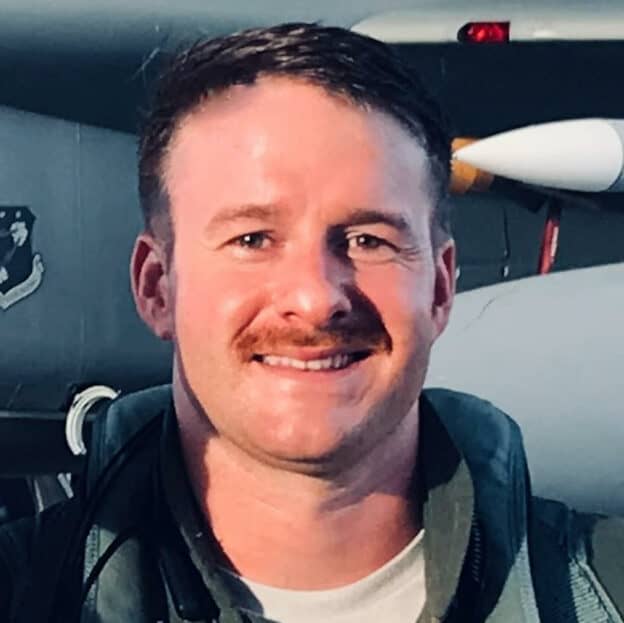 Tim "CHAOS" Mundschenk
Coach
ANG UPT Selectee
ANG F-15C Pilot
Tim graduated from the University of Missouri-St. Louis in 2013 with a BS in Business
Administration. While in college, Tim enlisted as a part-time Air Crew Flight Equipment
reservist with the 303rd Fighter Squadron flying A-10s out of Whiteman AFB in Missouri.
During that time, he also obtained roughly 100 hours of civilian flight time, received his Private
Pilot License, and pursued his Instrument rating. Upon graduating college, Tim set out on the
UPT rushee circuit, submitting 20+ UPT applications while exerting a massive amount of time
and effort traveling around the country for interviews. Tim was finally selected for an Air
National Guard F-15C pilot training slot in 2014 with the Louisiana ANG. He graduated from
SUPT in 2016 from Vance AFB, OK, completed F-15C training in 2017, and became a Combat
Mission Ready Eagle Driver for the 159th Fighter Wing shortly thereafter. Most recently, Tim
transferred back home to St. Louis and became a member of the Missouri ANG, where he is
currently the Chief of Current Ops for a Combat Operations Squadron. He is full-time Guard and
is qualified as a Senior Air Defense Officer for the 613th Air Operations Center at Hickam AFB,
HI.
Tim has spent countless hours around the UPT process, both as an interviewee and on the hiring
side. While in New Orleans, Tim was the Hiring POC and oversaw the organization and search
for UPT candidates, as well as consolidating that pool into qualified individuals to be
interviewed. He has vetted over 500 UPT candidates and personally overseen 30+ candidates
who have been selected to fly fighters and heavies in the Guard.
Contact Tim at Tim@bogidope.com.