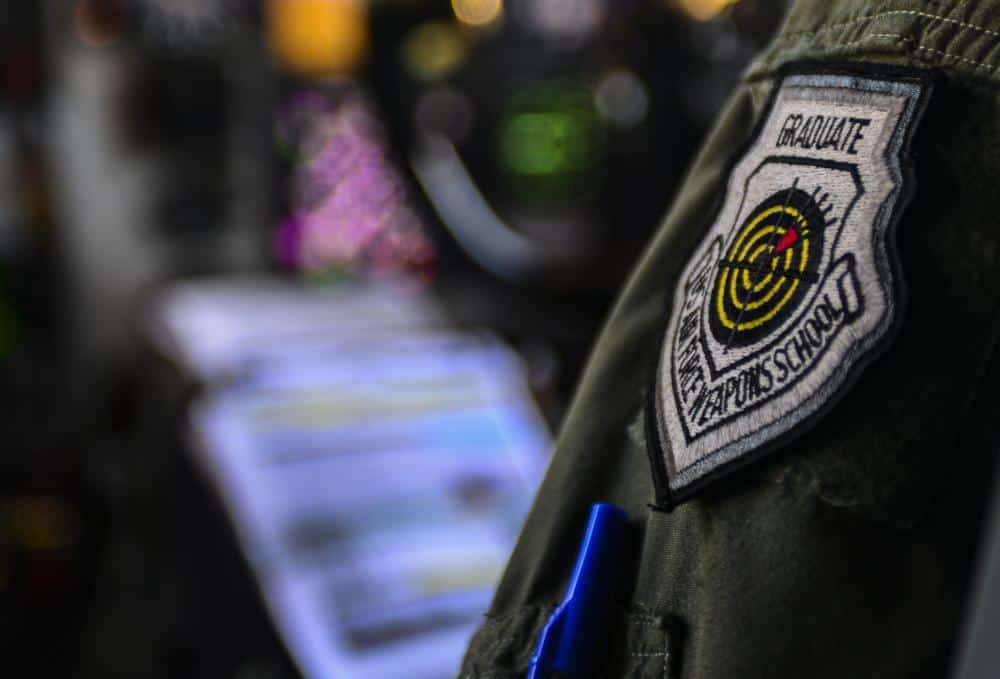 Aviation goals for many of us are constantly evolving.  Perhaps you've achieved an initial goal and are looking forward to another.  Maybe your life or family situation has changed to give you a new perspective.  Many of you reading are likely concentrating almost exclusively on the hiring process and the journey to becoming a Guard/Reserve military pilot.  The intent of this article is to offer you a long term look at another aviation opportunity once you've been hired and begin flying with your unit.  We'll look at the USAF Weapons School (USAFWS) and what it offers young Air Reserve Component pilots (ARC-a shorthand term for the Guard/Reserve).
On the fighter aviation side, my article showcasing the road to becoming an F-16 pilot can offer some additional insight into the steps needed to advance through a career as a fighter pilot.  It may help provide you some background information on where USAFWS sits in a career path and how it influences your evolution as a pilot.  Though it is fighter-centric, upgrades and career progression–as well as the role a weapons officer plays in your evolution–are applicable across all USAF aircraft.   
Table of Contents
What is a Weapons Officer?
As you start the process of qualifying in your mission design series (MDS) aircraft, much of your training and academics will come from the squadron or wing weapons officer (it is worth noting that weapons is short for weapons and tactics–in general the chief instructor of the squadron who is an expert on the various weapons systems and tactics your squadron employs).  This is true in basic qualification courses across the fleet and into unit-specific mission qualification training (MQT) and pilot upgrades, whether that is a fighter flight lead upgrade (FLUG) or aircraft commander upgrade (AC) in a larger crewed aircraft.  The weapons officer's job at the unit level is simple: he or she is the chief instructor and has, according to the governing regulation concerning USAF weapons and tactics, the "overall responsibility for squadron level weapons and tactics guidance and policy."  Further, they are required to be USAFWS graduates.  Think of the weapons officer as the PhD level subject matter expert that keeps the squadron at the cutting edge of employing their aircraft and weapons systems.
What is the USAF Weapons School?
The Weapons School program began after World War II with the establishment of a gunnery school at Nellis AFB, near Las Vegas, NV.  The school evolved over the next several decades to provide a platform for tactics validation and expert level instruction to the top pilots and crews in the USAF.  Eventually, the school evolved beyond just fighter aviation to include all facets of Air Force aerial employment.  For an in-depth history and explanation of the school in its current iteration, check out the USAFWS webpage.  The short version of the school today follows.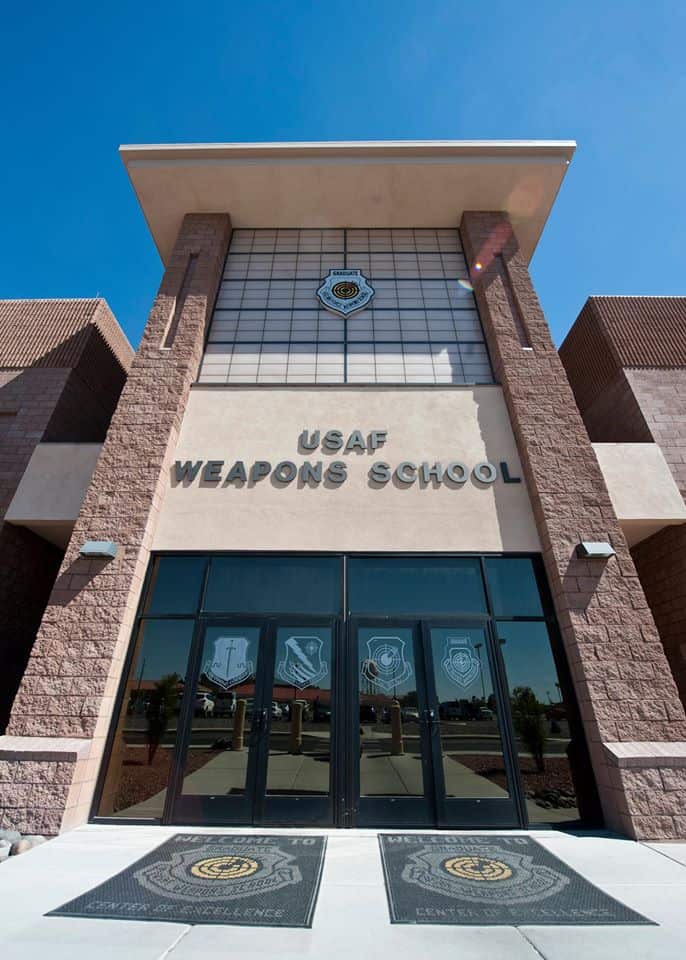 The headquarters of the USAFWS still resides at Nellis AFB, NV, as does the bulk of the squadrons that comprise its structure.  Almost every airplane and weapons system has a corresponding squadron that puts their top candidates through the weapons instructor course, or WIC.  Applicants consist of the top instructors from each of the USAF's mission design series (MDS) combat systems–mostly aircraft but also intelligence, joint terminal attack control, space systems, cyber warfare, and air battle managers.  There are two WICs run per year, each lasting six months.  Class sizes vary, but most fighter WICs run around 6-10 students (WUGs in the weapons school parlance, from a status code abbreviation).  Non-fighter WICs are similar but can range anywhere from 4-12 WUGs at a time.  This ensures a steady flow of newly minted weapons officers back into the line USAF units.
While most WUGs will move to Nellis and spend six months there living on base, many of the MDS squadrons are located elsewhere and called geographically separated units, or GSUs.  Most of these are mobility, special forces, or bomber units.  The weapons school conducts these WICs at bases where the infrastructure supports operations for that particular MDS.  Nellis is amazing, but supporting every aircraft in the inventory long term is not possible.  Instead, the GSU WUGs show up for the last six weeks of the WIC for integration.  I'll cover more on that later.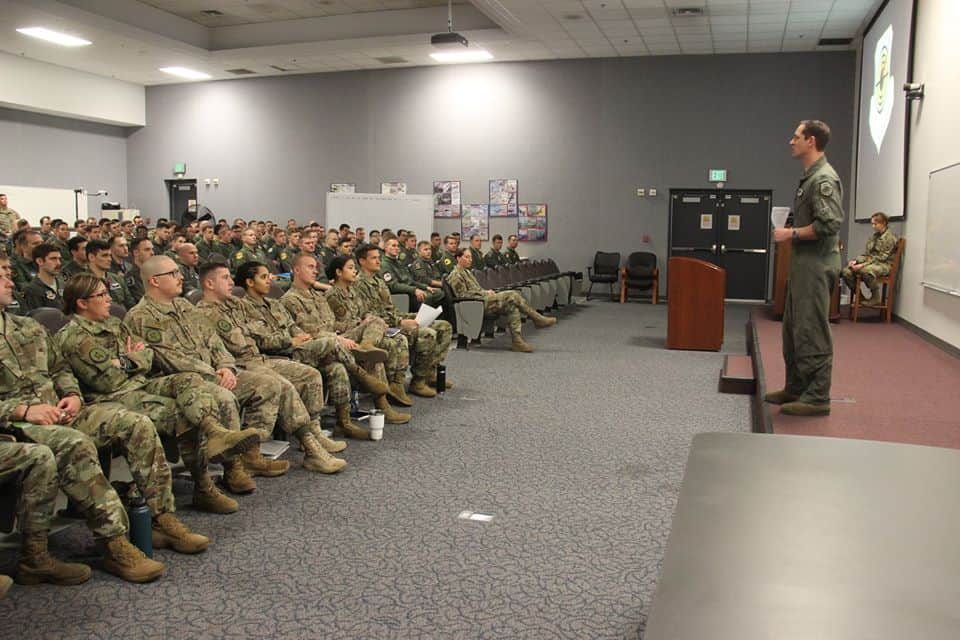 How Do I Apply?
You're probably wondering why you care about the Weapons School at this stage of your life.  There are several reasons this organization matters to you as you prepare to enter the world of military aviation.  First, many Guard and Reserve units looking to hire young men and women into UPT slots are also looking for these same individuals to become a long term pillar of their pilot cadre.  This can (and often does) mean they are looking for potential weapons officer candidates that will be part of the unit's future growth.  I'm not recommending you prepare for Weapons School before you've even started UPT; I'm simply saying that tactical flying leadership potential is something to keep in mind.  Further, your performance in UPT, basic qualification courses, and in your mission qualification and upgrade training can put you on a trajectory to attend Weapons School.  Barely passing these programs may get you into flying status with a unit, but excelling along the way will set you up to be a weapons officer candidate and figure prominently in shaping your unit's tactical development.
It is worth mentioning that weapons school selection for the ARC works quite differently from the Active Duty.  First, there is an age limit and specific experience level required for Active Duty candidates that counts from their commissioning date–this varies by MDS but in general you have to start WIC before reaching 8-10 years of total service.  This ensures the USAF will get time back from you after you graduate and that you aren't so old that you are unwilling to change your ways!  You must have a minimum amount of instructor time, generally 50 hours, but again variable by your MDS.  Qualified Active Duty instructor pilots (IPs) will compete against other IPs at their base for a coveted wing commander recommendation, then get compared with all the other applicants from their MDS aircraft across the USAF.  Acceptance rates are generally low and vary (you guessed it) by MDS.  A good rule of thumb is each MDS class of 4-12 comes from a pool of anywhere from 40-60 qualified applicants at that time across the Air Force.  That's my experience, at least.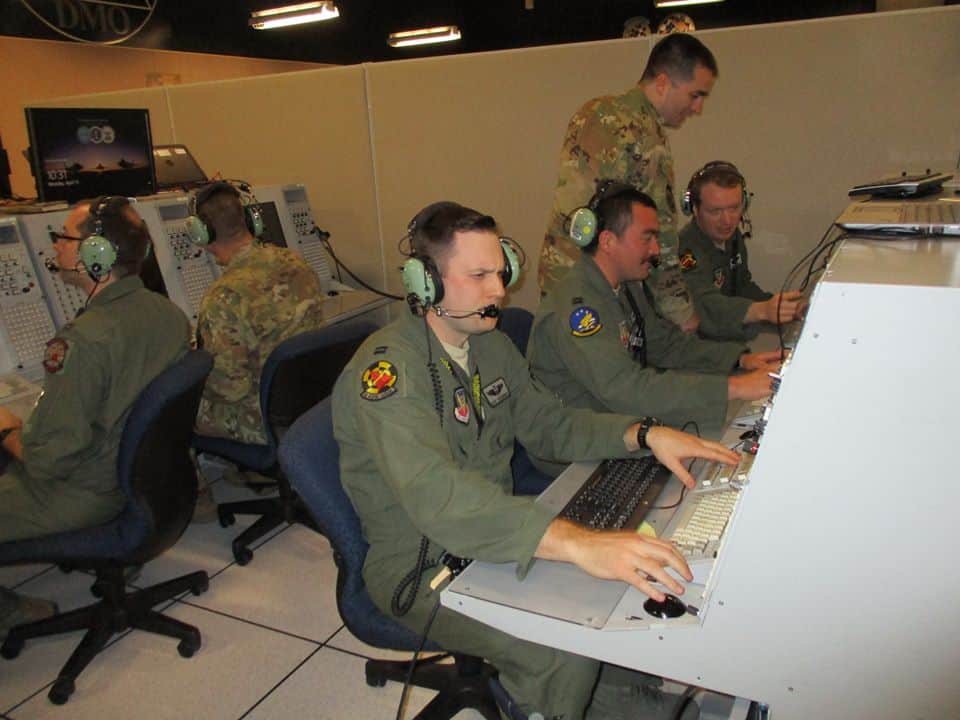 On the ARC side, there are not the same age limits or experience requirements with the exception of your qualification as an instructor pilot (IP) in your primary MDS with 50 hours of instruction.  This gives the ARC a certain degree of flexibility to send you when it makes sense for you, your family, and your unit.  You are freer to develop at your own pace since you don't have to make sure you hit all the prerequisites by a certain age and rank.  Your squadron will then work with the other ARC units to get you into the allotment of slots per weapons school class–one of which starts every 6 months in January and July.  You'll attend on full-time orders, so if you are a technician you'll take military leave.  You'll be expected to be on full-time status for several years after graduation as a "payback" for the training you receive.  This can be either as an ART or as an AGR.  For more information on the two, see my article explaining ART and AGR.
Life at Weapons School
Weapons School itself is an incredible experience.  As a weapons school graduate, I can say with certainty that barring a few combat experiences it was the best flying of my career.  The training opportunities are incredible, the Nellis range airspace is amazing, and the performance level demanded of me was the highest I've ever encountered.  
Depending on the MDS aircraft, the curriculum and syllabus will vary.  The overarching concept is to first become an expert in employing your aircraft or system and then subsequently integrate it at an advanced level with all the other systems and aircraft present at the school.  The previously mentioned link to the USAFWS web page contains some additional information on the curriculum.  Suffice to say it is extensive, technical, and challenging.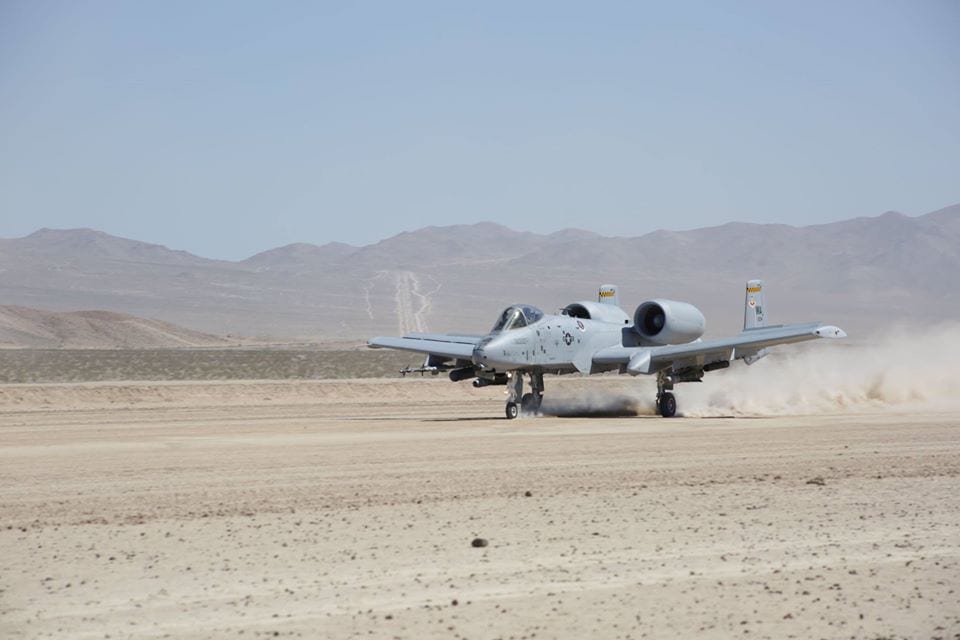 WIC starts off with really basic mission sets.  For fighters, it is a lot of basic fighter maneuvers (BFM), element (or 2-ship) training, and basic weapons deliveries.  For other MDS, it is repetition of their basic mission sets.  The difference is the level of instruction, knowledge, and execution that WIC requires over a normal line unit upgrade.  It makes you really, really good at the "blocking and tackling" of your particular MDS.  
From these building blocks, WUGs gradually increase mission complexity and eventually begin to include other MDS' in their scenarios.  By the end, when the GSU's show up for Integration phase, the entire school is participating in massive exercises.  The interesting aspect of this evolution was that the basic skill sets from the beginning were just as important as the mission sets gained complexity.  An F-22 WUG completing a perfect basic intercept or an Intelligence WUG giving a perfect basic mission brief could enable the entire mission to win.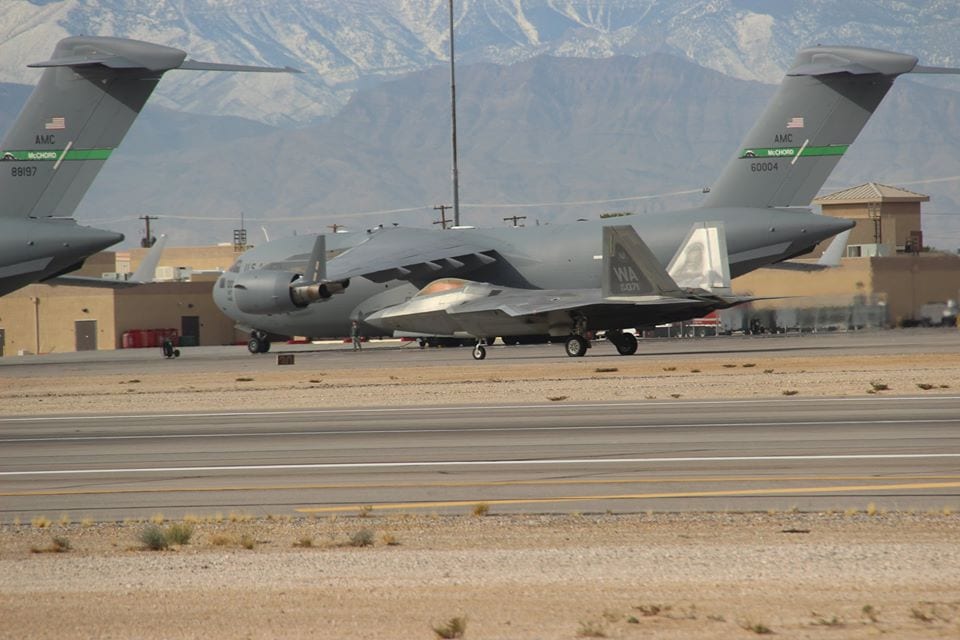 All of this learning comes with a price tag for you: time.  Typical days at WIC are 12-14 hours, and you'll have little time for any "extracurricular activities" other than an occasional trip to the gym.  All of your weekdays will be spent studying, preparing for a mission, briefing, executing, debriefing, and occasionally having a bite to eat.  When you're not on the schedule for a mission, you are likely going to be scheduled for academics with the WIC instructors.  The information fire hose is in full effect.  
The video below offers a look at the last phase of Weapons School Cale's Integration, or WSINT.
Patch Night / Graduation
All of the time and effort are worth it when you finally arrive at the end.  At that moment in time, you are the best you'll ever be in your particular aircraft or MDS.  You are also likely the best in the USAF at that point, because after the intensity of WIC your skills will gradually decline (unless you return as an instructor).  At the end of WIC there are two important events.  The first, Patch Night, is when your instructors will finally put the USAFWS Graduate patch on your shoulder.  Only graduates are allowed to wear it, and they proudly wear it for the rest of their careers.  Each MDS squadron has their own particular traditions, and only previous graduates wearing "the Patch" are allowed in for a patch night ceremony.  For me, it was one of the most special moments in my career.  After all of the WUGs are "patched," the party starts at the Nellis Club…and I'll just leave it at that.
The second event is the official USAFWS graduation ceremony.  The whole school shows up, and you'll get your official diploma from the commandant.  This event is very similar to a college or high school graduation ceremony–except you just got your PhD in weapons and tactics.  It was fun, but Patch Night was where the money was for me.
Life After Weapons School
After graduation, weapons officers return to line units and take on the weapons officer role discussed above.  Your first couple years will be spent as a squadron weapons officer.  You'll be responsible for overseeing upgrades, teaching academics, and holding the standards of execution for your particular unit.  Everyone in the squadron will generally look to you for answers when it comes to how to employ your MDS.  It is as daunting as it is rewarding.  As one of my instructors at WIC said, "once you graduate, every day is checkride."  He nailed it.  The buck in the squadron stops with you, and everyone wants to emulate your techniques.  I found I always had to be on my "A" game as a squadron weapons officer.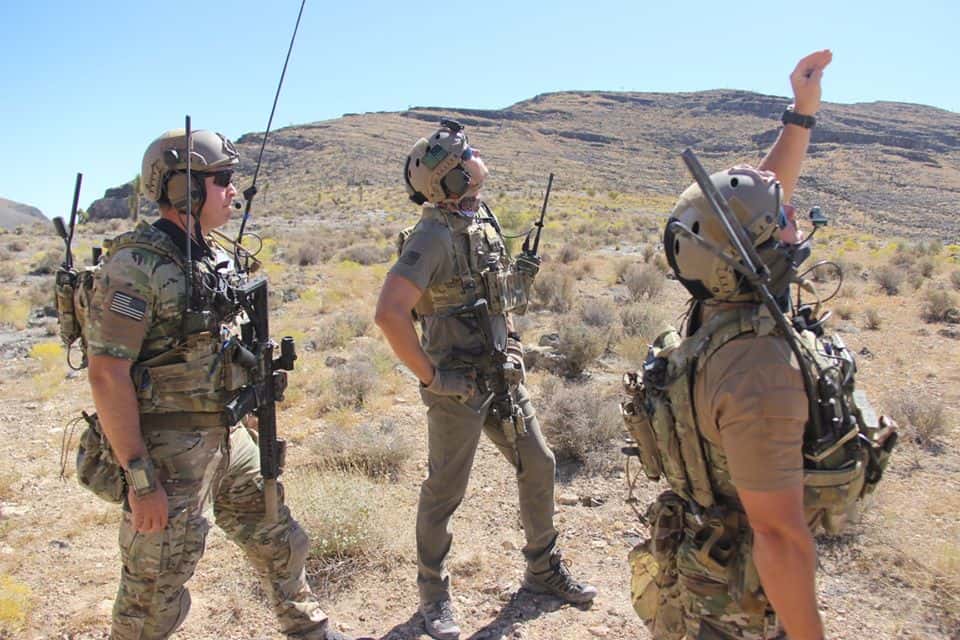 After spending a year or two as a squadron weapons officer, you'll likely move up to the wing weapons officer role.  Similar to the squadron, but instead your focus is more project-based on coordinating training for all the units in your wing (multiple squadrons in most places), generating long-term products like standards and syllabi, and acting as a liaison between the wing and the weapons school for tactics development, review, and improvements.  All told, you're required to spend three years as a weapons officer after graduation (and you'll commit to a concurrent three year service commitment, i.e. you must stay in the service to fulfill your weapons officer obligation).
Even after your weapons officer obligation, the Patch still opens doors and provides opportunities.  There are numerous positions around the Air Force and even some exchanges that are only reserved for weapons officers.  Further, your status as a graduate can also bump your credentials when applying for jobs outside of the service, especially military-industrial jobs.  Large aerospace and defense contractors love hiring weapons officers because of their extensive knowledge of weapons system relationships, tactical integration expertise, and practical field application.  If you're building the next F-35, it would make sense to hire people who have years of experience in developing fighter tactics and systems.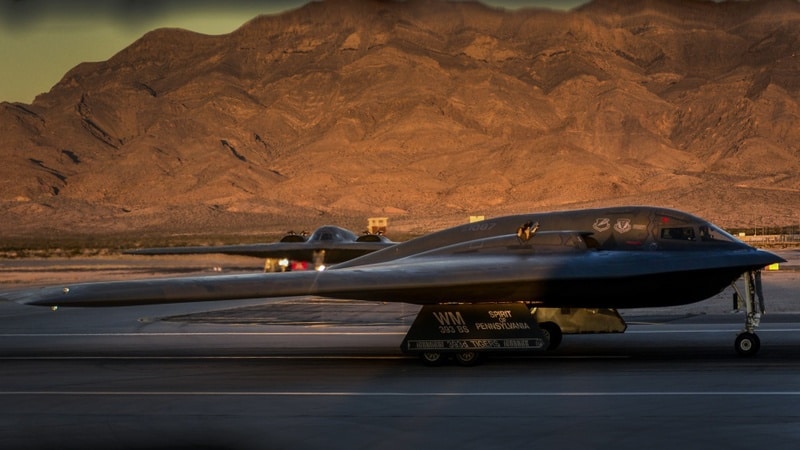 Opportunities aside, I can tell you that my most fulfilling times in the Air Force have been as a squadron and wing weapons officer.  There is truly no better platform from which to teach, influence, and evolve as an aviator with your squadron.  Additionally, leading a squadron tactically into combat across the globe will be an experience I'll never forget.  Building a preparation syllabus, training the young pilots, and then taking them into combat and watching them knock it out of the park was incredible.  I say this to encourage and motivate you to continue along your aviation journey. Set goals and keep in mind that opportunities like the weapons school exist for those that are willing to pursue them.
Looking Ahead
If you're interested in weapons school, you can begin to set yourself up for success early.  In general, you'll be picked up as a young instructor.  This requires you to outshine your peers right away to get picked for an instructor upgrade.  Timing and circumstances can help, but you can ensure you're always at the forefront of candidate lists by being the best from day one, to include undergraduate pilot training (UPT).  Most weapons officers were UPT distinguished graduates and then went on to work hard and earn accolades at their MDS basic qualification course.  Showing up to your first squadron with those kinds of awards already set you apart.  Work hard as a young wingman or co-pilot so you get selected for the flight lead or aircraft commander (AC) upgrade ahead of your peers, which will then set you up for an early instructor upgrade and qualify you for WIC.
A word of caution–while you are competing against your peers for these awards and upgrades, do not step on them to do it.  You'll never get selected for anything if you're among the best but you treat your peers terribly in the process.  Being a weapons officer is about humility, credibility, and approachability.  Squadrons want those attributes in their instructors, flight leads, ACs, and young pilots as well.  Demonstrate those, and you're halfway there.