Accessible Aviation – A BogiDope Client Review

Written by Joseph Bores, BogiDope Client and Accessible Aviation Graduate 
A couple years ago a lifelong interest in warfighting and military aviation, featuring a number of starts and stops, led me to an open house at the 142nd Fighter Wing in Portland. An impressive Lieutenant Colonel gave us a mass brief and the uninformed among us were shocked to hear they hired qualified individuals off the streets for pilot training. (BogiDope was just getting started and that fact has since become near-common knowledge). After a short discussion with some pilots it was exit stage right, direct to the recruiting office!
Working full-time it seemed reasonable to anticipate being a (somewhat) competitive applicant with a PPL in 6-7 months. But, as they say, life's what happens when you're making plans. It took twice as long and cost twice as much – a common trap and one I swore not to fall into again. The next focus became rushing and applying to squadrons.  Along the way I learned it wouldn't hurt to bolster the aviation-related portion of my resume.  Enter a BogiDope article titled "Civilian Ratings That Military Pilots Should Care About, Part 2." The lead-in photo featured the Accessible Aviation logo prominently, top left. 
That article serves up valuable calculus on flight training costs and other subjective reasons for choosing a particular flight school.  Accessible (literally and figuratively) stood out for its no-nonsense name, military association and what appeared to be a collaborative approach to training.  
Many seasoned veterans reading this are familiar with Accessible Aviation as being one of the top go-to places for completing an ATP. For those of you still early in your pilot training journey, I'll be sharing my experience in immersion training.  Most succinctly put: immersion training is getting it done smart and fast.  Going this route can also save you a ton of money and frustration.
It wasn't long before I got on the phone with founder, Carl Nuzzo, to discuss the particulars and get a cost estimate.  Soon after, I quit my job and moved on from a 10-year career to pursue my aviation aspirations full time. Outbound for Columbus, MS from Portland, OR by way of Connecticut – I would arrive just in time for COVID-19 to rear its ugly head.  
Here are a few takeaways from my experience that may help determine if Accessible Aviation is the right choice for you.
Table of Contents
Takeaway #1: It's Called Immersion Training For a Reason
I was there to get an instrument rating and commercial certificate and wasn't on Mississippi mud for 36 hours when they sent me into the soup for the first time, on my second instrument flight! This reinforced both my decision and a company motto, "bringing the BEST of military flight training techniques to general aviation flight training." The expectations are high and the student is expected to be on her or his A-game. There was no long-winded buildup to, or about flying in IMC, just a standard brief on the flight and up you go. I found this refreshing, and the 20 hours of actual (including multiple approaches to min ceilings and vis) was a big confidence builder.
The schedule is built around 20-30 flying hours per week. Instrument and commercial instruction may be split up into two daily flights or one longer XC that involves a stopover for lunch somewhere. On a time building ride, you may rack up 8 hours or more! If you're pursuing multiple ratings, Carl will attempt to knock out all the respective part 61 requirements for each as soon as practical, and dual-log certain flights if allowable, satisfying multiple requirements at once. A typical flight on a similar syllabus is a day time instrument XC to Panama City Beach, dinner, night pattern work at KECP, and a night commercial XC back to home plate.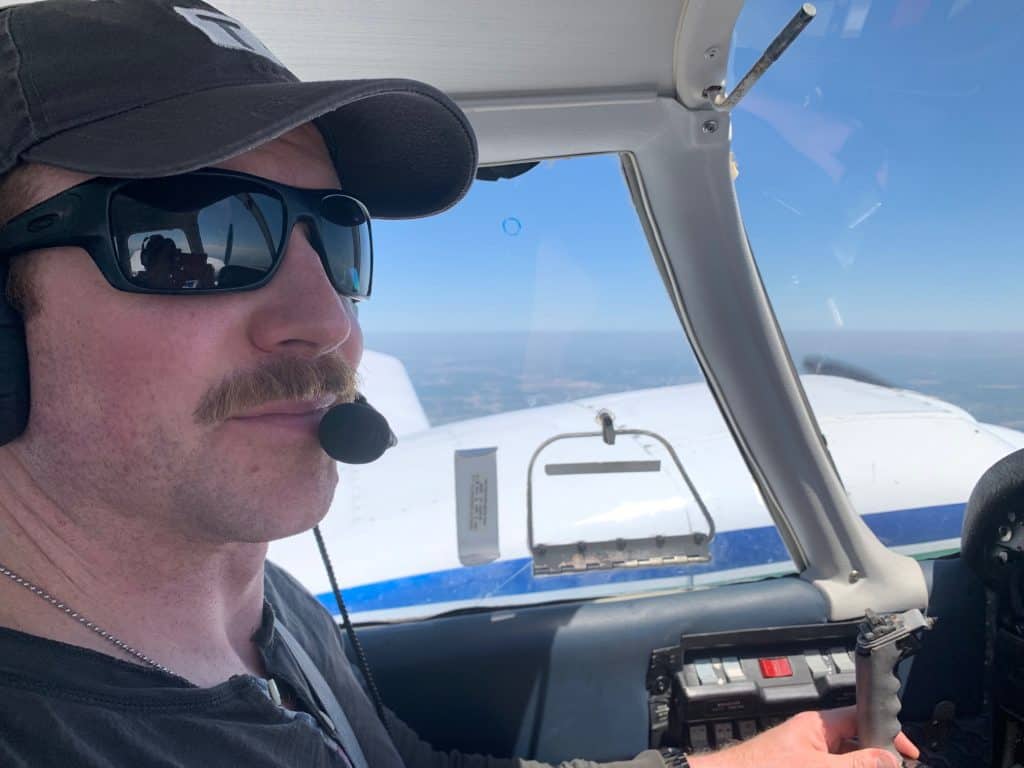 It might go without saying that you'll need to take plenty of personal responsibility for your aviation training success – wherever you choose to go. That holds particularly true at Accessible since it's less structured and more flexible than a larger school setting.
Takeaway #2: Accessible Is In the Name For a Reason and It's Part and Parcel to Their 20+ Years of Success
I said something earlier about saving money and frustration. If you choose to pre-pay in a series of three installments (the first before arrival) additional discounts are offered on top of package costs. Their "zero to hero" program taking you from little or no hours to the same instrument/commercial/multi certifications costs approximately $50K. Because I arrived with 90 hours (including 10 simulated instrument), and took advantage of pre-pay pricing and additional savings along the way, the program cost me less than $35K. 
(Accessible Aviation is offering an exclusive BogiDope discount of 8% off the total price for all pre-paid flight training agreements.  That's over $4300 in savings for the Zero to Hero package!  Just tell them you're part of the BogiDope community.)
One way to save is to handle most of the ground training yourself. A certain amount is built-in to the advertised package pricing but you only pay for what you use. I studied with ASA materials; the PHAK, Instrument Flying Handbook, oral exam guides, and the ACS. Carl has the Jeppesen Instrument/Commercial videos on a computer in the classroom for watching on your own time. While you receive and sign the final estimate before arriving the actual amounts get deducted from your account as you go.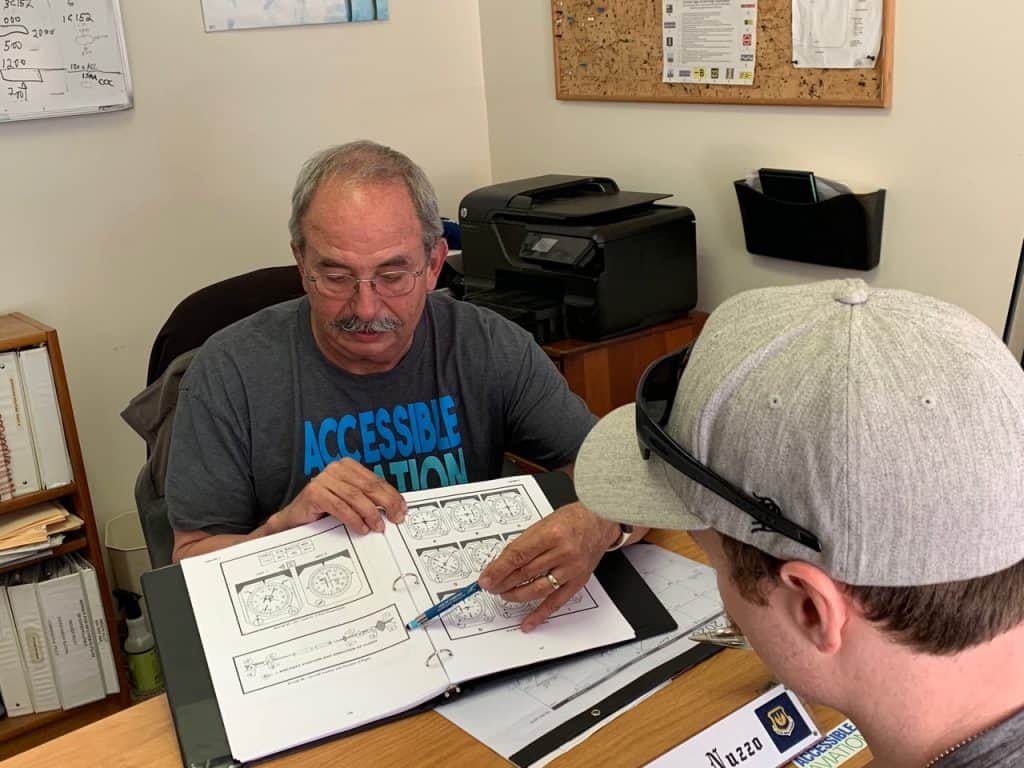 Most students can pair with other students during the "time building" phase going for the Commercial.  This cuts the cost in half for the airplane rental.  They can then apply the "saved" money towards the CFI Ratings.  This saves thousands of dollars, but Carl can't forecast that so he doesn't include the savings in my cost estimate.
All scheduling and billing records are readily accessible through MyFBO. The platform is simple and intuitive, I enjoyed using it at my previous flight school as well. You'll schedule for the days or week ahead with Carl and have a strong say in how much you want to fly. Still, there can be a sudden influx of finish-up students, checkride movements (Accessible is a checkride machine!) and the usual aviation shenanigans that require some flexibility. As an immersion student, you'll maintain high priority on the flight line. 
Takeaway #3: If You Hold Up Your End of the Plan It Will Go To Plan
After speaking with Carl, he will put together a personalized estimate for exactly what you need to get the training done. For me it was a combo of a 30-hour instrument "finish up" and the commercial single and multi-engine land combo-course. For the latter, per the website, you "take the commercial SEL checkride then two days later take the commercial MEL checkride. Save TIME and MONEY."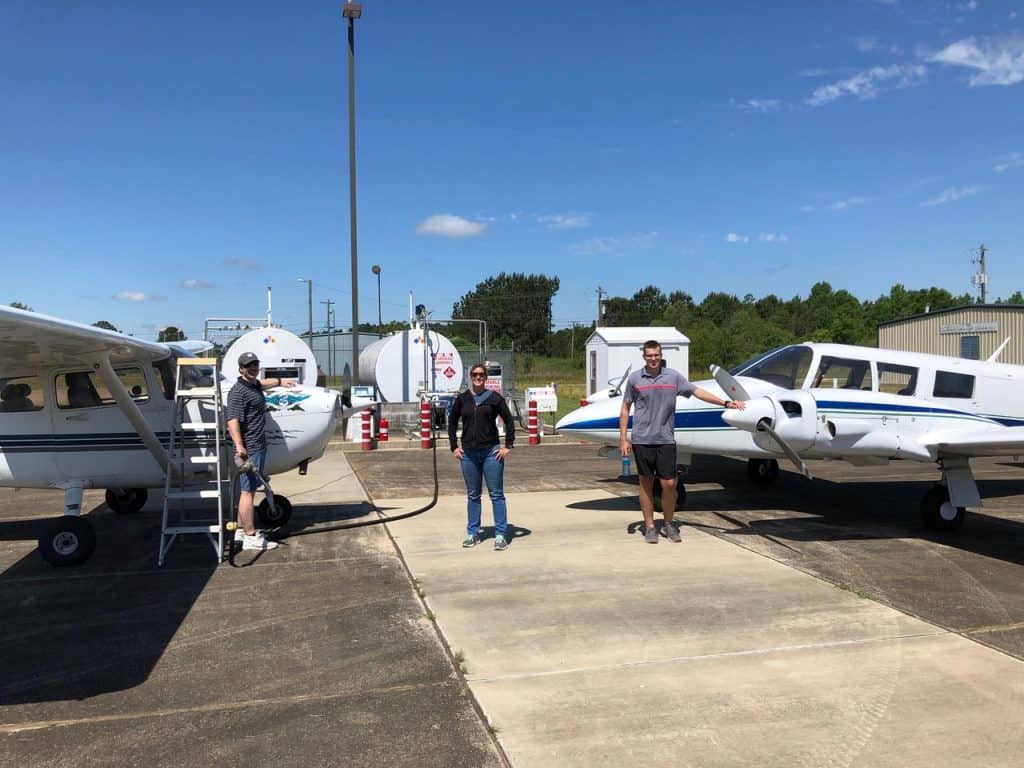 I was told that training could be completed in as few as 2 months but it wouldn't hurt to plan for 3. It turned out 2 ½ months was just right. I passed the instrument checkride 3 ½ weeks after arriving and it would have gone faster if not for the need to bank time to meet the 50 hours of solo XC required. Similarly, the commercial and multi could have been finished in the 5 weeks after, but with no job to return to I stretched it out just beyond 6. 
According to Carl, "My goal is not to just 'spin propellers' for revenue.  We strive to get everyone done in the FAA minimum, and we do for just about everyone.  Maximize success stories, not time on the airplanes."
Takeaway #4: The Location and Family Atmosphere Was an Unexpected Bonus
Expect to be welcomed into the family when you arrive for extended training. Carl's wife Lynda is at the helm of the on-site FAA test center and ops desk.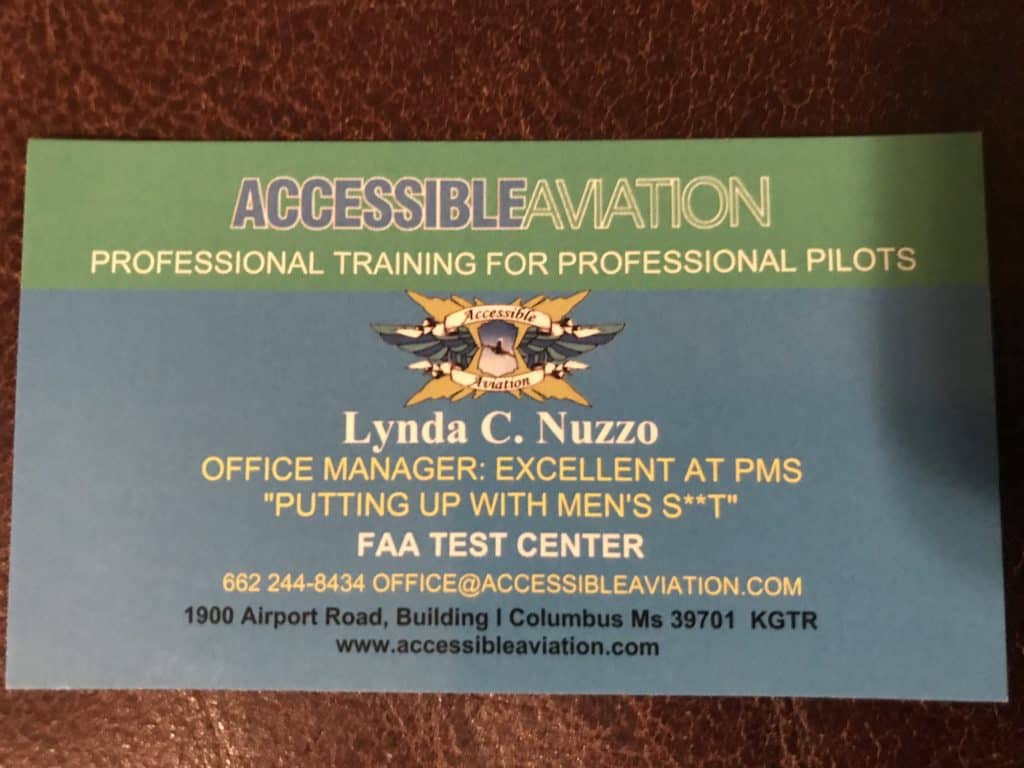 You'll find Gustavis, their 215 pound Great Dane at her side ready to greet you! One of the most memorable flights was a round-robin to Texas in a Seneca to pick up the newest additions to the team – Viper and Phoenix – two Great Dane puppies! You'll certainly be able to get your fix if you had to leave your pooch at home.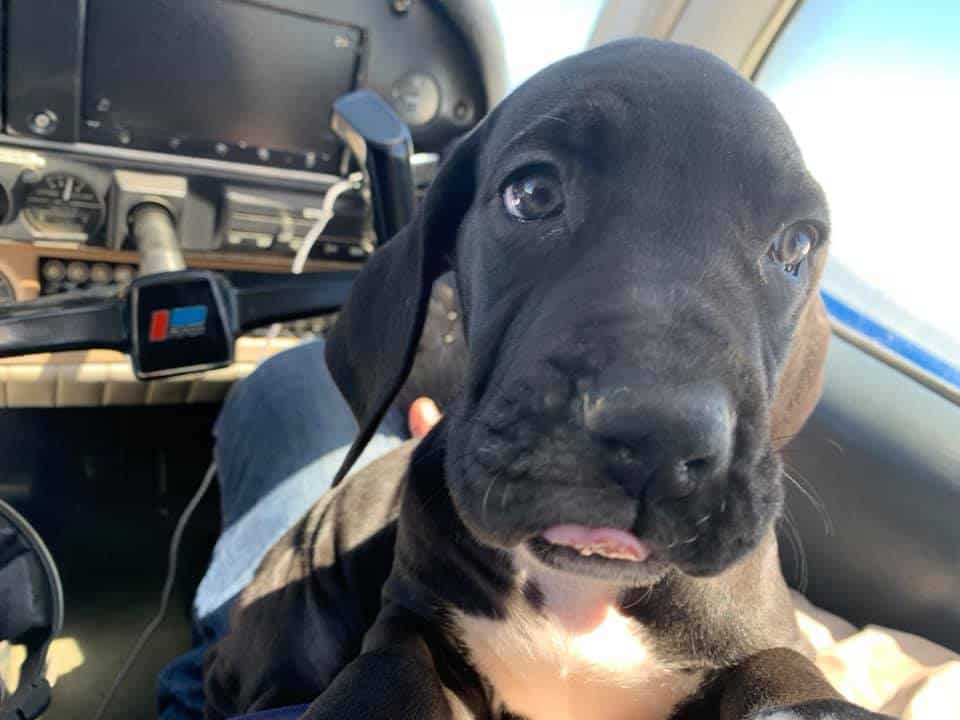 Opportunities like this tend to pop-up and you may be able to time build or get additional multi-time at discounted costs. Carl's oldest son Christian is a regional airline captain and the chief mechanic who grew up around the airplanes and knows them inside and out. His younger son CJ is the brains behind marketing materials, logos and web design. You can see his excellent work at www.pilottrainingpro.com.
Carl & Lynda offer boarding at their home ($50/night $200/week), trailer hookups on land near the airport, and are completing dorm-style boarding on the land as well. I didn't have an RV handy and 3 months wasn't a short stay so I put some effort into seeing what else might be available. Carl recommended neighboring Starkville over Columbus (the difference in drive time to the airport is only 5-10 minutes).
A handful of solid options emerged but the best for me was a month-to-month rental of a fully furnished condo through Tabor Management (www.tabormanagement.com or 662-312-4461). Beth, a Tabor Management rep, was a joy to work with and gave a virtual tour of the place.  Logistics were a breeze. With utilities included it came out to $900 a month! While their offerings at any given time will vary it figures you should be able to find nice short-term accomodations for no more than $1,100 a month. This may not hold true during SEC football season when weekend rentals fetch a pretty penny. 
Clocking approximately 20 minutes from Golden Triangle Airport (public bus transport available on a limited schedule via university transportation) Starkville is a good, probably great setting to be immersed in when you're not at GTR.  I say probably because students had left for spring break when I arrived and everything went on lockdown due to COVID-19 a couple days later. The first few days gave me a small glimpse into a strong local restaurant scene, but I was only able to drive by the bars all locked down. Harvey's, Restaurant Tyler, and the world famous (slight embellishment but the local rep is strong) crawfish at BREWski's stand out.
There are some solid local gym options, I chose a $42/month membership at the Sanderson Center on the Mississippi State campus for the pool and extensive facilities. Sadly the two months prepaid turned into a 4-day membership and small endowment to the university. Carl had some equipment laying around and I assisted in piecing together a small but effective gym in the main hanger. Starkville is also home to the Nuzzo family and you can expect an invite for some darn good homebrew and moonshine, even if you're not boarding. Once a fighter pilot…..! If you happen to end up a shaggy quarantine mess, Lynda can also arrange for a darn good home-haircut on your visit.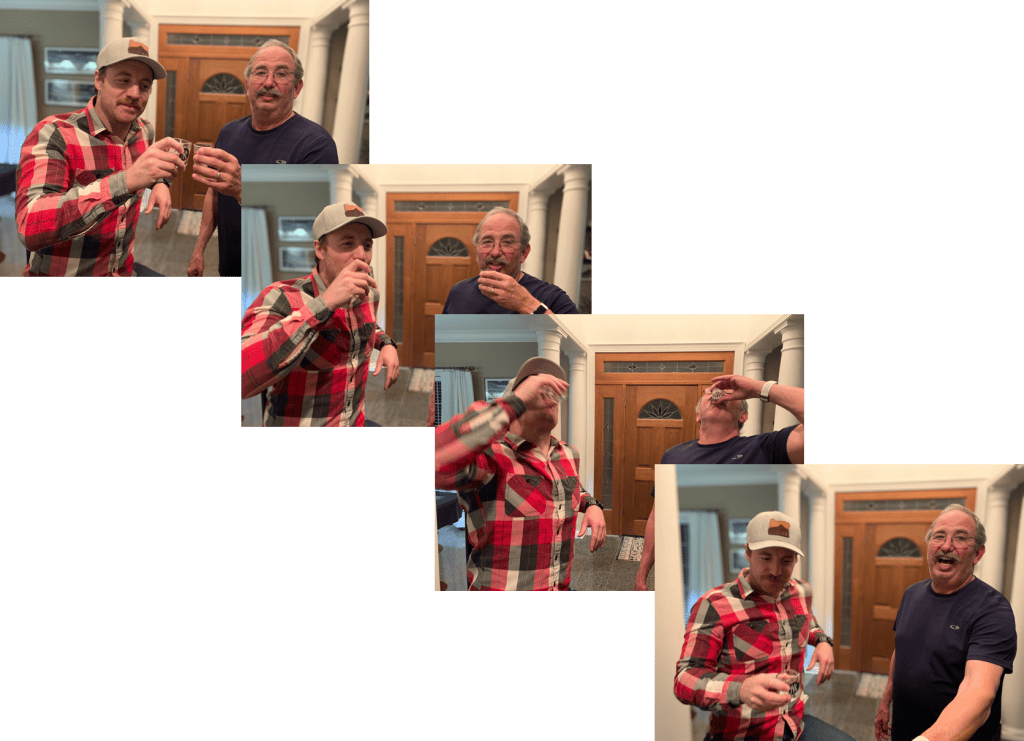 Takeaway #5: The Instructor Corps is Small but Their Experience and Commitment is Big
The close proximity to Columbus AFB (Golden Triangle class Delta borders their Charlie airspace) means a close relationship with the Air Force, including their instructor cadre. Carl flew the F-4, F-16 and F-5 as an Aggressor – none of this gets lost on you spending time around the hangers and classroom!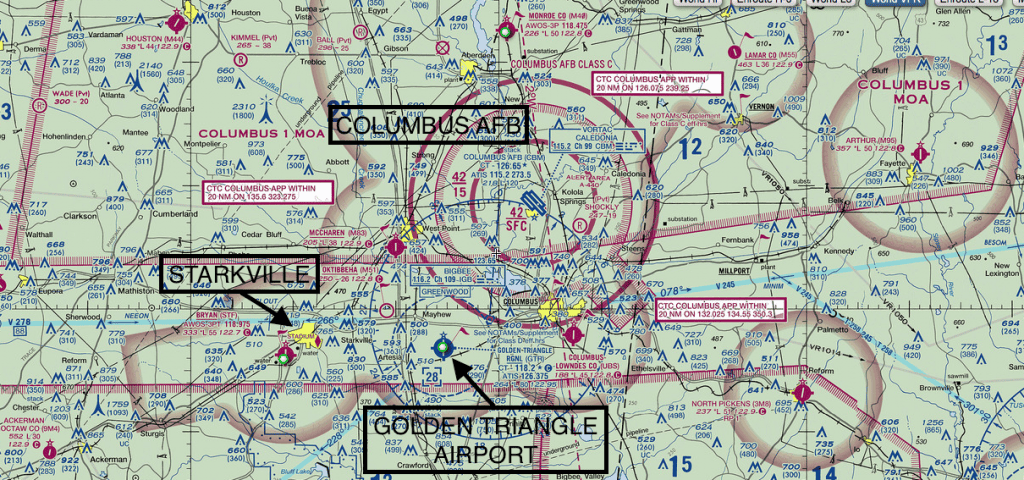 Two current primary instructors spend the rest of their time teaching pilot trainees in the T-6 & T-1, respectively. Each has a different approach and background, each will make you a better pilot. The T-1 instructor who previously flew heavies was instrumental in establishing a flow for tightening up my approach procedures. 
The non-military CFIs have impressive aviation backgrounds as well. Both own airplanes and have deep family ties to the industry. For someone in their 20's or 30's the younger ages of these instructors means more relatability to your station as a developing aviator and a more enjoyable training process. By all means they know their stuff inside and out, but someone who is older may prefer to be paired with one of the Air Force instructors. Have no fear, Carl will start flying with you and get you with the right instructor(s) to match your current competencies and training needs.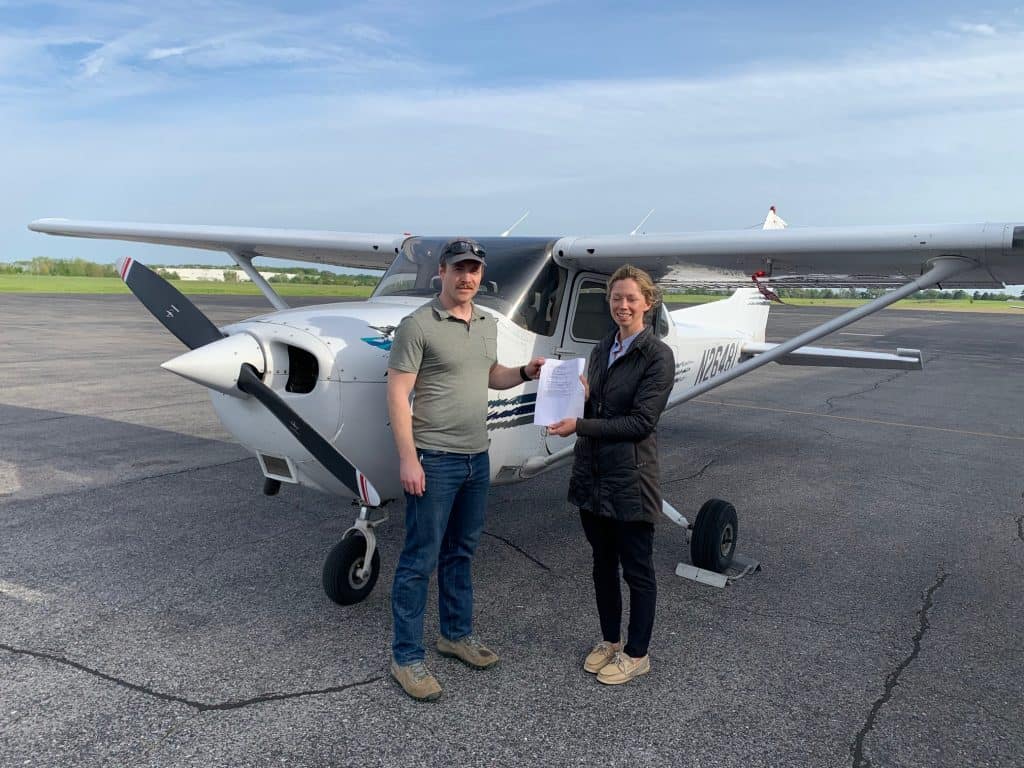 The training itself is grounded in practical flying. The goal being to teach you aviation skills you'll be relying on as a professional pilot and, in the words of Bruce Lee, "Absorb what is useful, reject what is useless."  Some flight schools drag you through the drudgery of paper flight plans, maps, charts, and "wiz wheels". While there is absolutely something to be said for pilotage and dead-reckoning, and you'll get the minimum effective dose, expect to go full ForeFlight from day 1. Paper is strongly shunned, tidy SRM expected.
Takeaway #6: The Fleet is Comparatively Small vs. Larger Flight Schools but Don't Let That Fool You
Two C-172s (an R and a P model) are the workhorses for daily training. One is slightly less costly and primarily used for time building and commercial maneuvers.  The other is G-430 equipped with a large digital engine monitor display; a stalwart for instrument and long XC work.  Having done most previous training in M & N model Skyhawks I can say that the R with its newer powerplant represents a noticeable upgrade in terms of overall comfort and handling characteristics. On the rare occasion that maintenance issues arose, they got fixed immediately.
Two Piper Senecas round out the fleet. They are older but feature counter-rotating props and G-430's for nav – they get the job done just fine.
Final Thoughts
I came into this with the single-minded intent of becoming a more attractive candidate for military flight training. While that is sure to resonate with many of you, Accessible is a wonderful option whatever your goals may be. You'll be set up for success but they won't pick you up and carry you across the finish line. You will reap a strong foundation of functional flying skills that surely pay dividends over a lifetime. 
For those who want the guided tour, a rigid curriculum and the highest degree of predictability, a larger flight school could very well make the most sense. The nature of the training at Accessible, fighter pilot-meets-family esprit and small, caring community were all the more pronounced as defining superlatives given the pandemic we're up against.  If you call and speak with Carl you'll know fairly quickly if your personality fits! I'm glad mine did and I hope this might help you along the way.