Pilot – C-207 and PA 31-350
Hiring POC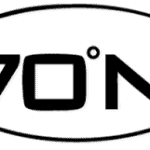 Website 70 North
Job Description:
70 North Air Service is now accepting resumes from experienced fixed-wing pilots for fulltime shift rotation positions on the North Slope (Deadhorse Airport). The company currently operates a C – 207 and a PA 31-350, conducting both scheduled flights and on demand charters.
 
Shifts are 10 days on and 20 days off – leaving our employees ample opportunity to pursue other interests. Duty days are 14 hours.
 
Compensation is competitive and hours are based on the duty day, not only when flying.  Room and board at Deadhorse are included as is transportation to and from the worksite from either Anchorage or Fairbanks.
 
ATP certificate holder preferred, though we are open to developing commercial certificate holders that are interested in attaining their ATP rating.
 
70 North is a vital link in the transportation infrastructure of the North Slope, operating from our base in Deadhorse we provide essential services to local communities, the commercial sector and support scientific and survey operations.
 
Please send a current resume to Gil Serrano at gil@seventynorth.com or if you have questions call him at (907) 602 – 9536.
Job Requirements:
Commercial or ATP certificate holder. 
Hiring POC: Gil Serrano
Hiring POC Phone: +1 907-602-9536