Hiring POC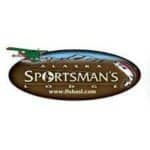 Website Alaska Sportsmans Lodge
Job Description:
 
Alaska Sportsmans Lodge and Bristol Bay Lodge are excited to announce an incredible opportunity for two experienced Beaver pilots to join our team for the summer season of 2024, running from June 1st to October 19th. These positions will involve flying assigned Beavers on floats for approximately 150 to 220 hours under part 91 VFR regulations.  Our typical flights are short, ranging from 15 to 45 minutes, as we transport guests from the lodge to various fishing locations where they enjoy a day of angling before returning before 5:30 PM.  It's important to emphasize that pilots are not required to serve as guides.
At ASL and Bristol Bay, we take great pride in being high-end destination fishing lodges with a dedicated and experienced team that places an unwavering emphasis on safety and the retention of exceptional crew members.  Accommodations include private cabins with shared bathrooms, ensuring a comfortable living environment.  Compensation for these positions will depend on experience (DOE) and will be highly competitive.   Additionally, pilots will have the unique opportunity to share in the tip pool, further enhancing their earning potential.  
We also take great pride in our aviation maintenance program, which is regarded as second to none.  For more information about these exciting opportunities, please visit our website at www.fishasl.com.  Don't miss the chance to embark on a summer of adventure and excellent flying in the breathtaking Alaskan wilderness with us!
Job Requirements:
This is not a entry level job as we are looking for a experienced Beaver float drivers with a minimum of 250 in type and 3000 total time.  Lodge experience definitely a plus.
 
Hiring POC Phone: +1 907-276-7605