Hiring POC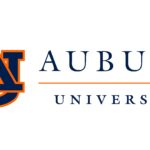 Website Auburn University
About the job
Pilots University aircraft as a First Officer to provide transportation for official University business.
This position serves as a First Officer for University aircraft flights by assisting the captain with passenger safety, comfort, and efficient operation of the University aircraft. Preflights aircraft and assists with planning flight in accordance with Federal directives.
Minimum Qualifications:
Associate's degree in a discipline appropriate to position plus experience as a professional pilot.
Knowledge of how to apply fundamental concepts, practices, and procedures of particular field of specialization.
Knowledge of FAR's and university/department policies and procedures.
Knowledge of part 91 operations in business aviation and strong customer service skills.
Pay is $658.00/day
Hiring POC: Jenna Richards