Hiring POC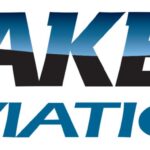 Website Baker Aviation
Job Description:
About us:
Baker Aviation, an ARGUS Platinum and ISBAO certified Charter/Management company that specializes in high end private aircraft travel, is seeking customer service driven pilots to join our team!  This crew member works as part of a team for both domestic and international flights to provide a safe and luxurious experience for Baker Aviation passengers/clients.
Essential Functions:
8 day-on / 6 day-off schedule after completion of training.  
Responsible as the Second-in-Command on Part 91 and Part 135 flights  
Maintains a high degree of crew coordination, performing duties in a professional, efficient, and cordial manner at all times. 
Responsible for assisting the Pilot-in-Command and Chief Pilot for duty assignments and training. 
Greets the passengers and assists with passenger seating and luggage storage. 
Conducts passenger briefings.
Assists with emergency evacuations. 
Adhere to the duties and responsibilities outlined in the General Operations Manual and AFM. 
Maintains a current medical certificate as required by the Company and notifies the Chief Pilot if a medical (physical or mental) condition may impair their ability to perform the flight.  
Perform other duties as assigned.  
Job Requirements:
Essential Qualifications:
1,500 Total Time (25 multi engine)
500 Pilot-in-Command
100 Pilot in Command in Type preferred
Previous jet experience (CE-750 series type rating preferred)
1st Class Medical
Valid Passport
FAA Commercial license with multi-engine land rating (ATP preferred)
Must be able to occasionally lift and/or move at least 75 pounds
 
Benefits:
Pay Range: $70,000 – $110,000 per year based on experience and type ratings
Medical, Dental, & Vision Insurance
401(k) with company match
Competitive paid time off package
Home based (Must have access to major commercial airport)
Company iPad and iPhone for efficient operations
Great teamwork environment
Outstanding equipment
 
Company's website:
https://www.baker-aviation.com/
 
Apply now on our website to join our growing fleet!
Hiring POC: Samantha Herkimer
Hiring POC Phone: +1 817-625-2055