Hiring POC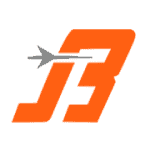 Website Basin Aviation, Inc.
Job Description:
Basin Aviation is a West Texas Part 135 Operator located in Midland, TX 
Basin Aviation operates a fleet of King Air 200's and Lear 45's.
 
We are currently seeking a King Air Captain with the possibility of a Lear jet 45 upgrade.
Position includes competitive salary, rotating schedule, 401k, cell phone, and medical benefits.
Candidate must be willing to relocate to Midland, Texas. The majority of our trips are day trips, pilots average 2-4 days a month of overnight trips.
10 on 4 off – 9 on 4 off schedule 
 
Salary will be based on prior experience.
Job Requirements:
FAA Commercial Multi-Engine
Current Second or First Class Medical
3000 Hours Total Time
500 Hours Multi Engine
1000 Hours Pilot in Command
Multi-Turbine time desired
King Air/Lear 45 experience desired
Hiring POC: Scott Smith
Hiring POC Phone: +1 432-685-7000